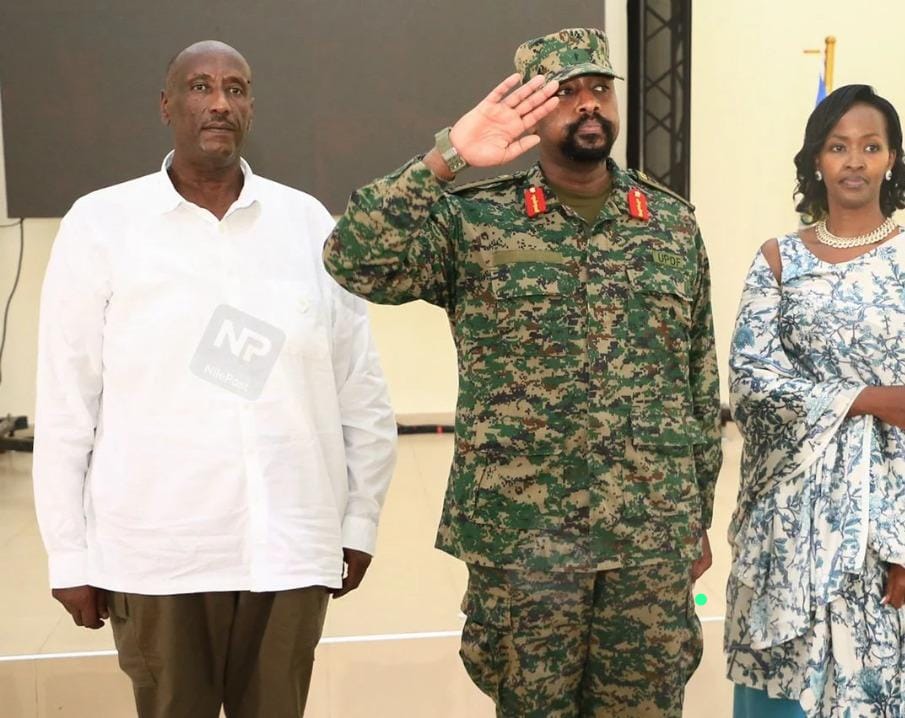 Muhoozi Officialy Decorated Four Star General at Bombo Barracks
The former Commander Land Forces (CLF) Gen Muhoozi Kainerugaba has officially been decorated as a four-star General following his appointment by the Commander in Chief of the armed forces President Yoweri Museveni.
A brief ceremony was held at the Uganda People Defence Forces (UPDF) headquarters Bombo military barracks, to decorate the youngest four star General and his replacement as CLF, Lt General Kayanja Muhanga.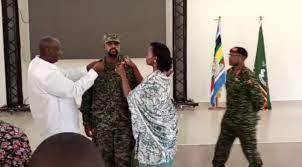 Muhoozi also handed over office to his successor Lt Gen Muhanga at the same ceremony, presided over by Gen. Salim Saleh.
Gen Muhoozi was officially relieved of his duties as CLF and appointed Presidential Advisor on Special Operations, in addition to being promoted from Lt General to a full General, the highest Rank in the military.
Gen Saleh hailed Gen Kainerugaba for his dedicated service to the nation. Gen Saleh also emphasized that security is a crucial pillar of national development and called on the government to improve welfare of soldiers through better housing.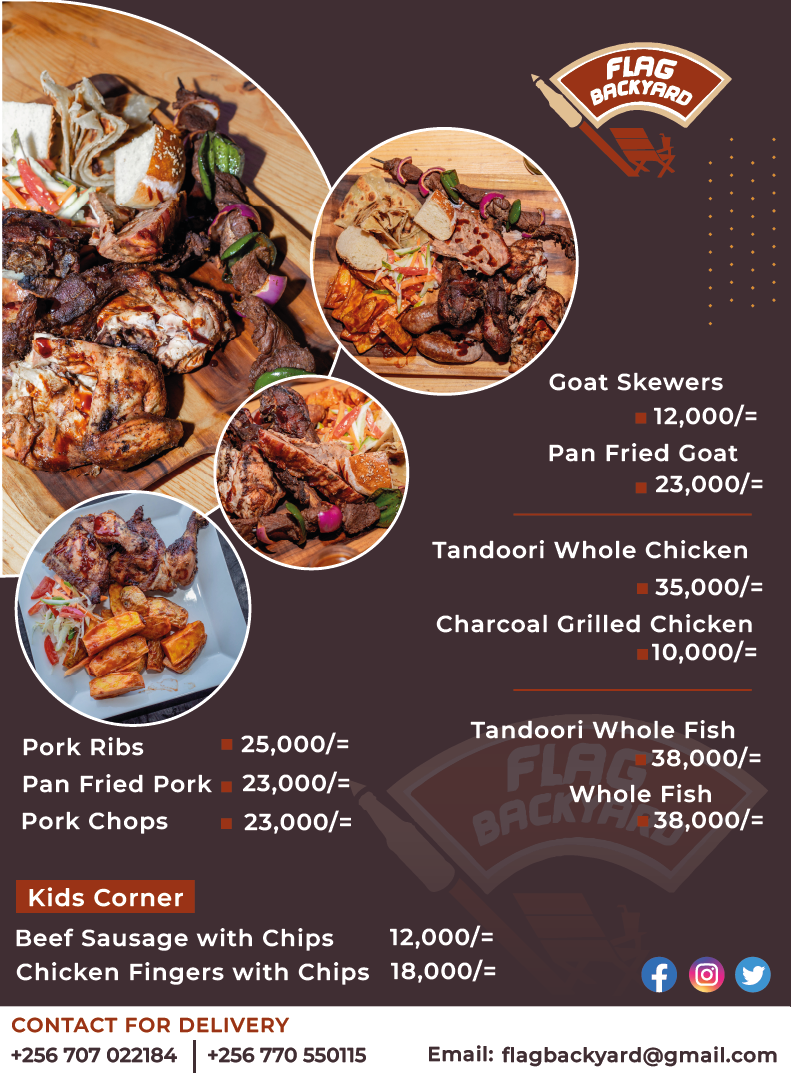 Chief of Defence Forces Gen Wilson Mbadi, the chairperson of the National Planning Authority, Pamela Mbabazi, and the deputy coordinator of Operation Wealth Creation, Maj Gen Stephen Kavuma, among others graced the occasion.
Earlier, Gen Kainerugaba was accompanied to the function by thousands of boda boda riders, several military vehicles and other supporters to the function.
Traffic in several parts of the city came to a standstill as Gen Kainerugaba's convoy followed by his supporters passed through on its way to Bombo.
Under the new salary structure of UPDF, Gen Kainerugaba will earn Shs15m as salary, up from Shs12m.
Gen Kainerugaba being relieved of key duties in the military is seen by observers as giving him a leeway to venture into politics.
Muhoozi was born in 1974 in Dar es Salaam. His early education was in Tanzania, and later at Mount Kenya Academy in Nyeri, Kenya and in Sweden. When Museveni took power in 1986, the family returned to Uganda, and Muhoozi attended the Kampala Parents School, King's College Budo and St Mary's College Kisubi.
In 1999, Muhoozi joined the Uganda People's Defence Force as an officer cadet and graduated in 2000 from the Royal Military Academy Sandhurst. He later attended the Egyptian Military Academy. He also attended the Kalama Armoured Warfare Training School. He later took a one-year course at the US Army Command and General Staff College at Fort Leavenworth, Kansas, graduating in June 2008