Muhangi says Tukamuhebwa can seal a spot but advise UOC and NCS to stop negative interference in the UBF matters
By Emmanuel Sekago
Uganda travelled with a team of six boxers with five on the men's side and one on the women side, they include; Olympian Musa Shadir Bwogi (80 kg), team skipper Joshua Tukamuhebwa (63.5 Kg), Shafik Fathia Mawanda (51 Kg), Jonathan Kyobe (57 kg), Isaac Zebra Ssenyange (71 kg) and the only lady Grace Nankinga (50 kg).
It should be noted that Uganda as a Country is set to be without a boxer at the Olympics for the second time since the inaugural edition in 1956.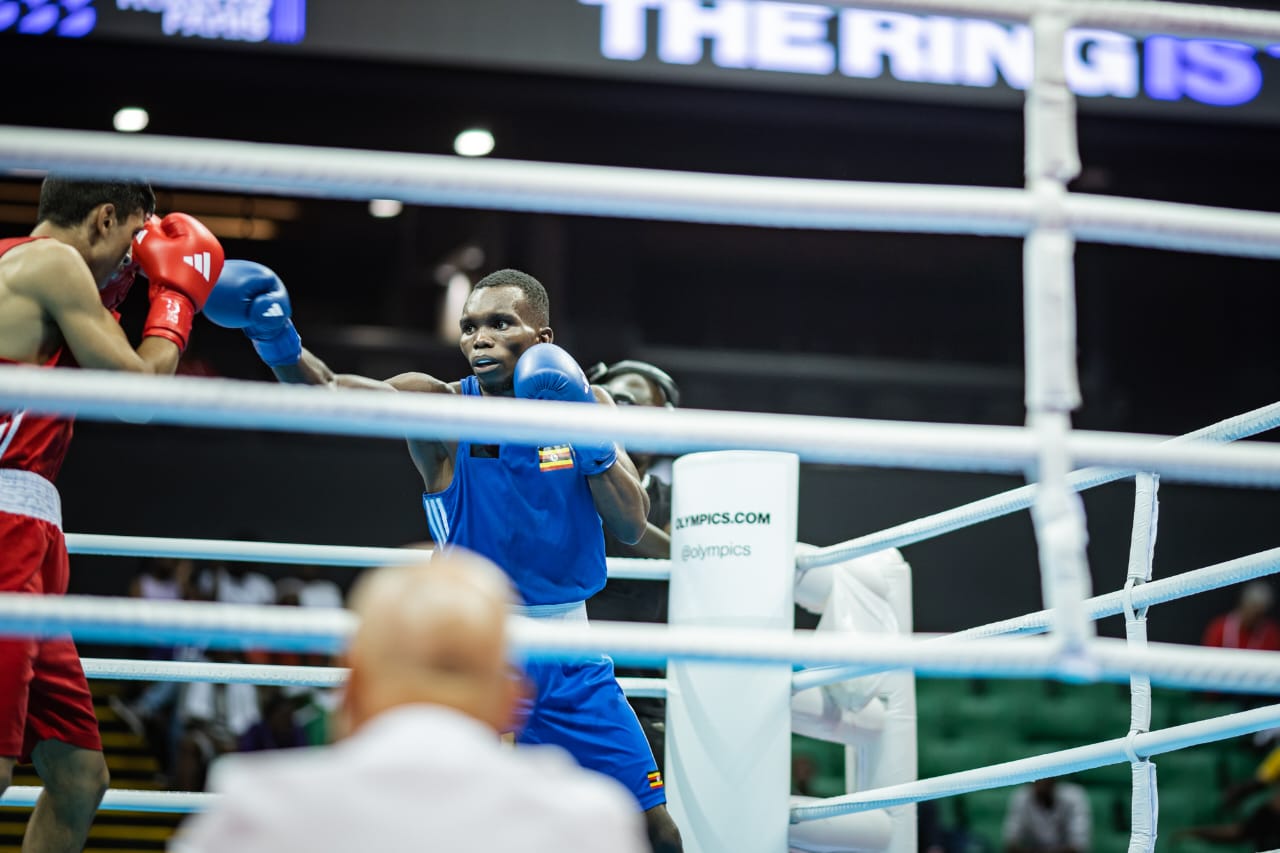 Of all that were in Dakar, it's only Bombers captain Joshua Tukamuhebwa's who had hopes of qualifying for the Paris Olympics at the African Qualifiers in Dakar, Senegal but he suffered a 4-1 defeat to Mauritius' Colin Richarno at the semifinals, the same man who beat him at the African Boxing Championships last month in Yaounde, Cameroon.
There were 235 boxers from 41 African countries who contested this year's qualifier with only 18 Olympic quota berths being on the line.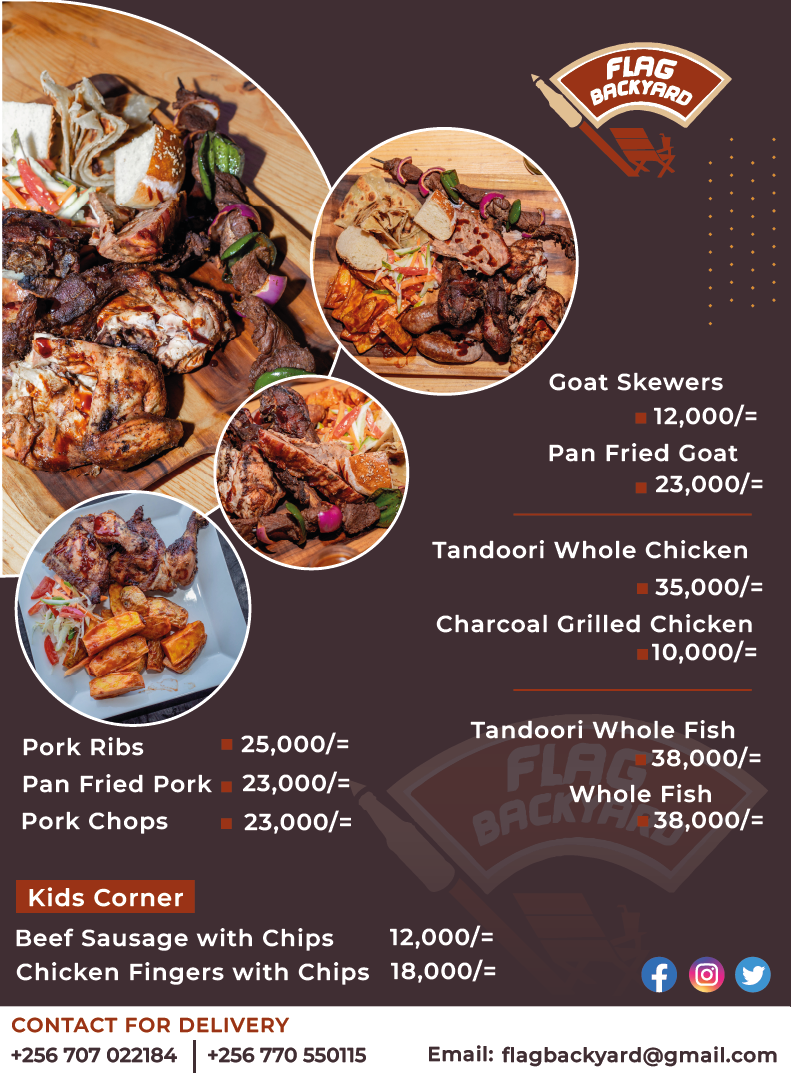 Neither of the Ugandan boxers sealed a spot at the Olympic Games in the boxing category, yet, there is a second chance for Uganda to seal a spot at the Olympic Games. The second qualifier will follow for all boxers who did not win a ticket to Paris.
According to the International Olympic Committee (IOC), boxers who do not qualify for quota seats in Dakar will have another chance at the two world qualification competitions in Busto Arzizio, Italy from February 29th to March 12th and Bangkok, Thailand from May 23rd to June 3rd.
The Uganda Boxing Federation (UBF) president Moses Muhangi  told the 'wallnetnews' that after the continental qualifying games in which Africa was given the fewest places in the history of the Olympics, there are now 100 places left to qualify through the global games that will be held in Italy in February 2024 and Bangkok, Thailand in April 2024.
"Along with those, there are nine golden spots. Hopefully, Tukamuhebwa can seal a spot."
The tough talking UBF President Moses Muhangi, who everyone knows is a straight person in what he does and says, was not happy with UOC and NCS including indiscipline boxer Shair Musa Bwogi who was suspended by the federation.
 "The boxer was under suspension by UBF for indiscipline, but because he has powerful friends, he was put on the team by hook or crook under assumption that he is the best boxer," said Muhangi
"Now he was stopped on his first fight , not even a single round he won but  our so called average boxers like Isaac Zebra Ssenyange and Joshua Tukamuhebwa from champions league their performance was super even when they were not prepared well for this competition," he added.
It's a shame, the said officials of NCS and UOC are the same people who call on athletes to be disciplined, now they the same changing like chameleons including indiscipline athletes on national teams and that's where I ask them  how can we as Uganda Boxing federation (UBF) enforce discipline among our athletes?
According to the document seen by wallnetnews, Consideration of the UBF Disciplinary Committee dated October 4th 2022 reads… "The accused person Shadir Musa Bwogi breached article 18.2 (a) and (b) of the UBF constitution 2022, he further breached code 6.9.21.35 and 36 of the UBF disciplinary code of conduct, he abused his position as a national team captain and undermined the person of the president of UBF and the federation at large which put federation in great disarray, his banned for a period of one year from participating in any UBF sanctioned activities and stripped off the national team captaincy."
The UBF President was very much proud of this Unprepared and Uganda boxing champions league product Joshua Tukamuhebwa performance and he has always argued that a boxer success is presumed on 3 key contributors in percentages; Preparation = 80%, Individual effort = 15% and Blessing from God = 5%, the Champions league unprepared boxers like Isaac Zebra Ssenyange and Joshua Tukamuhebwa was not doubted but the UOC and NCS preferred boxer Shadir Musa didn't even win a single round, he lost 5-0.
"The fact that our Champions league boxers have already performed more than the UOC –NCS boxers shows you that if the Champions league is left to function the way we want,  the future for Ugandan boxing is good," said Muhangi.
"Of course our chances for qualifying a boxer this time round were very slim due to the mess in preparation of the team and the interferences by UOC and NCS but I am happy for my boxers from UBF champions league for they have proved UOC and NCS wrong," He added.
Meanwhile, as the Uganda boxing federation president, he  strongly advised UOC and NCS to stop negative interferences in the UBF matters , more so in the national team selection and preparation mandates.
A look at African countries with Olympic quotas after the Dakar qualifiers; Algeria: 5 quotas, Egypt, Morocco, Nigeria: 3, DR Congo, Mozambique, Tunisia, Zambia: 1
The final medal standings:
Algeria: 4 gold – 2 silver – 3 bronze medals
Nigeria: 3-0-3
Morocco: 2-1-3
Egypt: 2-1-0
Tunisia: 1-1-1
Zambia: 1-0-1
DR Congo: 0-1-3
Mozambique: 0-1-1
Senegal: 0-1-1
Ethiopia: 0-1-0
Kenya: 0-1-0
Mauritius: 0-1-0
Tanzania 0-1-0
Cameroon: 0-0-2
Cape Verde: 0-0-1
Ghana: 0-0-1
Ivory Coast: 0-0-1
Lesotho: 0-0-1
Namibia: 0-0-1
Seychelles: 0-0-1
Sierra Leone: 0-0-1
South Africa: 0-0-1
Uganda: 0-0-1