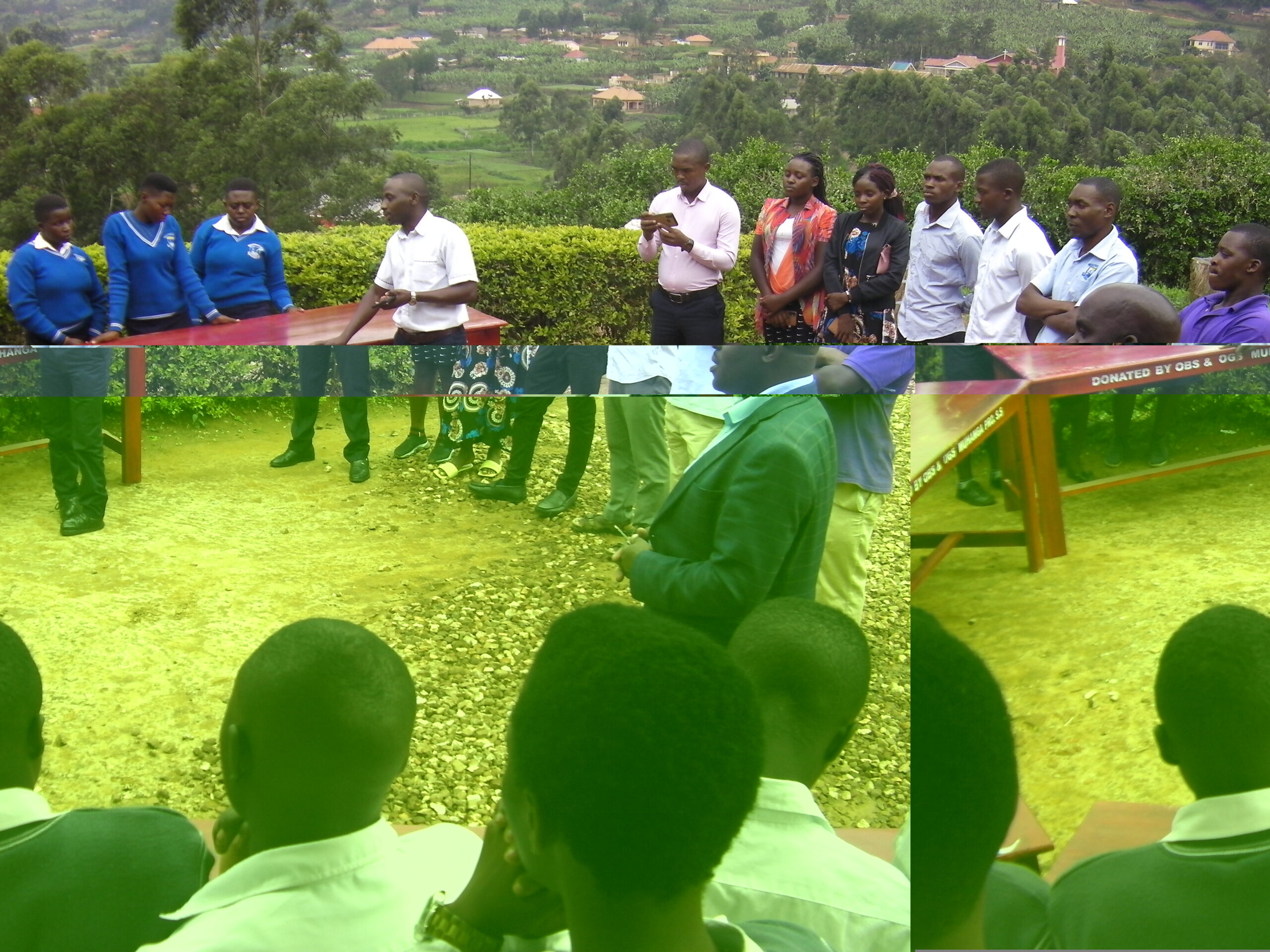 Muhanga Progress SS Old Students Donate Four Laboratory Tables
By Nathan Bahangwa
Rukiga – A section of old students of Muhanga Progressive Senior secondary school under their "OBs and OGs Association" have donated laboratory tables in a way of promoting science subjects at the school.
Four laboratory tables were delivered to the school administration, based in Muhanga Town Council Rukiga district on Monday  by a team led by Mr. Kanshabe Amos who was representing their Associations chairperson Mr. Arinda Amos.
This is the third time the old students are offering support, the first one being during the Covid-19 era where they provided covered Covid-19 protective materials like soap, gloves, masks among others. They also bought footballs and the team jerseys for the students during the football competitions.
While delivering the assortments Mr. Kanshabe Amos, the project manager, called on the rest of the old boys and girls to join the association and contribute towards the development of their former school as more support is still needed.
He encouraged the students still at the school most especially the candidates to work hard so that they can keep the school name in books.
The head teacher Muhanga progressive Senior secondary school Mr. Tweyongyere Baker, commended the OBs and OGs over the support and for remembering where they passed from. He encouraged the ongoing students to pick a leaf from OBs and OGs to have become an example to them.
When asked on how the school is being managed in these hard times, Mr. Tweyongyere Baker told our reporter that they have managed to put minimum measures to ensure that learners are well fed, looked at and taught.
However, he appealed to the students to make use of the rare opportunity of going to school so that in future they can become important to the society.
Talking to our reporter on phone, the project chairperson Mr. Arinda Amos said that the Association is committed to continue supporting the school and thanked the administrators for making sure that they become what they are today.
Muhanga Progressive Senior Secondary school is a Church of Uganda (C.O.U), private, non-profit making school founded by the Diocese of Kigezi which started in 2001 and has 580 students with S.4 having 106 students and S.6 having 34 students.