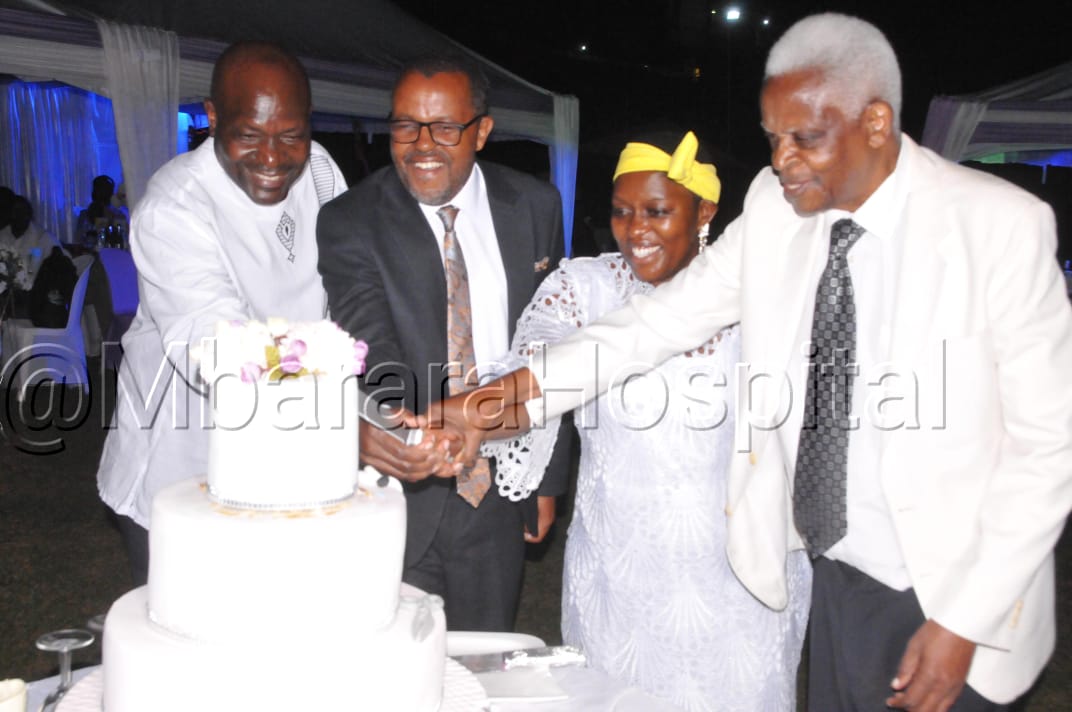 Mbarara regional referral hospital decry inadequate drugs supply, want national referral status
By Amos Katungi
Mbarara
city authorities have tasked the government of Uganda to expedite the process of upgrading Mbarara regional referral hospital to a national referral hospital and be fully equipped to enhance and promote health  services closer to people.
It has been established that the western Uganda's biggest health facility continues to grapple with issues of inadequate drugs and sundries supplied by National Medical Stores every after two months.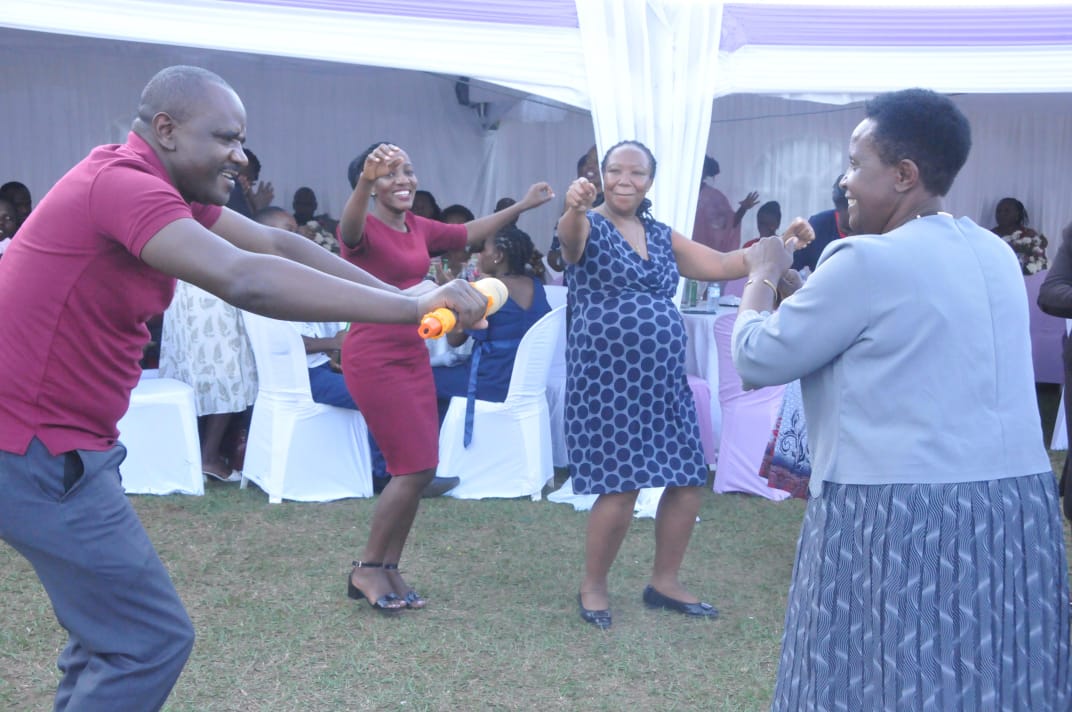 This was confirmed by Dr. Celestine Barigye the hospital executive director during the annual staff party that was held at Ekhaya Hotel in Rwebikona over the weekend.
The ceremony was graced by the Mbarara city woman legislator, Rita Atukwasa Bwahika in company of city clerk Assy Abireba,  Mbarara University officials led by Secretary Melchior Byaruhanga, the hospital Board Chairperson Prof. Iraka Owange among others.
According to Dr. Barigye who has been at the helm of transforming the facility that has been in existence since 1930s, at times some patients dig in their pockets to access drugs and sundries which normally get out of stock.
However, he was quick to clarify that this shouldn't be blamed on the hospital as reports from central pharmacy unit suggests that more often than not, National Medical Stores delay to supply the hospital which attends to over 500 patients daily.
Halson Kagure, the Mbarara referral hospital public relations officer argues that the hospital is unique in such way that it handles numerous referral cases of which many come from regional referral hospitals where they should be handled.
He noted  that by revamping the hospital, it will offload the burden borne by other national referral hospitals and specialized hospitals many of which are situated in Kampala.
"I believe that if government hears to our call, it will be a magic bullet to various hardships which among others include drug shortages. Ideally, if Mbarara is made a national referral, it's budget will reasonably increase  something that comes with many advantages such as increase in the drug supply ,workforce to match up the increasing population," Dr. Barigye said.
It should be noted that the storied building that houses accident and emergency department, private wing, radiology department, dental, biomedical engineering and administration was commissioned by the president over ten years ago.
While commissioning it, president Museveni was quoted to have said that he laid the foundation to make Mbarara RRH a national referral hospital something which is yet to see light of day.
Meanwhile, Dr. Barigye further said that the hospital became a household name after its team of about 13 health workers led by Dr. Deus Twesigye; a senior consultant general surgeon separated, conjoined twins in early 2022 beats it's counterparts by far when it comes to specialized services offered.
Currently, the facility has about 40 specialized services but inadequate spacing remains a stumbling block. Though Ministry of Health has been supporting the hospital to raise infrastructure such as perimeter wall, clinical laboratory, infectious diseases treatment unit, support would be enormous if it was a national or specialized hospital.
Dr. Joseph Ngonzi, the Dean Faculty of Medicine at Mbarara University of Science and Technology also commended the proposal arguing that it will also add quality on the medical students trained at the hospital..
The Mbarara city head of technocrats, Assy Abireba reasons that if Mbarara hospital is made a national referral, the quality of healthcare services across the region will drastically improve
In response ,the Mbarara woman MP Atukwasa said the question of advocating for the hospital to become a national referral hospital is unstoppable. She stressed that the hospital made a name when it separated conjoined twins adding that if given more resources they can do wonders.
"I want to pledge that with support from me, my fellow members of Parliament, we are to petition to the commander in chief to remind him about his pledge of elevating the hospital.
Mbarara hospital did the unthinkable to separate conjoined twins. There are a lot of services they offer amidst limited resources. Therefore it should be made a national referral hospital and others can follow," MP Atukwasa said.
At the same function, the hospital administration recognized a team of 13 medics led by Dr. Twesigye, who separated Siamese twins with awards.
Among those honored include retirees, best performers in the financial year 2021/2022, HIV clinic team and Covid-19 response team.
The annual staff party brings together hospital staffs and non-support staff to socialize by reflecting on the past year's achievements, challenges and the way forward.