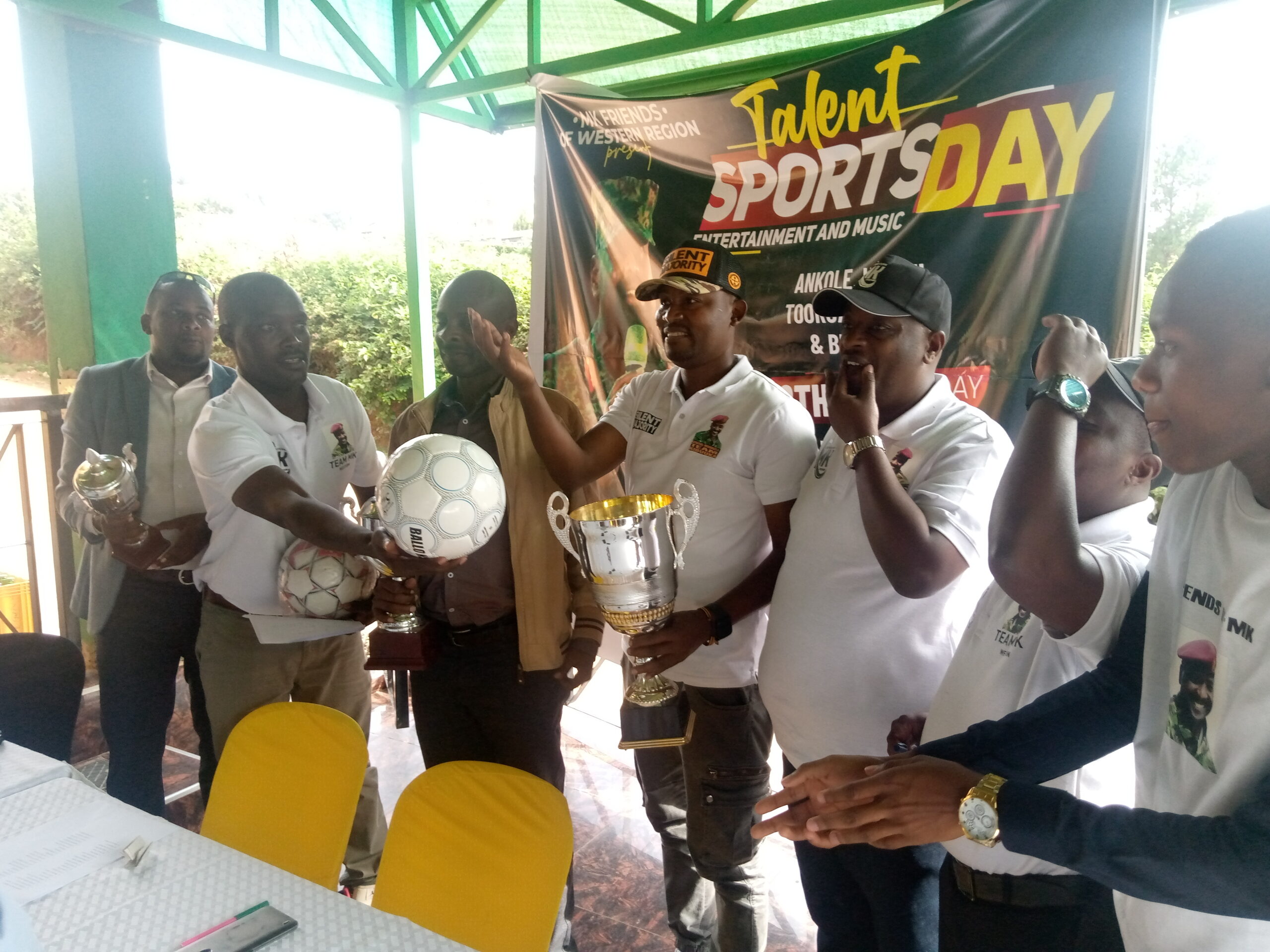 Mbarara City Launches MK's Entertainment and Sports Talent Activities
By Admin
Mbarara
People of Mbarara City and Mbarara District have mobilized themselves and organized an entertainment and sports day to fulfill and implement the promises of Lt. Gen. Muhoozi Kainerugaba.
At the beginning of this week, a group of people including top leadership of Mbarara City and Mbarara District have launched the forthcoming mega Entertainment and sports day function that will be held on 18th June 2022 at Kakyeka Stadium. Gen. Kainerugaba is expected as the chief Guest on this day.
According to the Organizing committee Chairman Polly Katwire, the Mbarara City NRM General Secretary said that the  main focus of this event is to promote talents of the young generation. He said that they have organized entertainment and sports activities in Mbarara also to implement the manifesto of Gen. Muhoozi Kainerugaba who publicly told the nation that he wants to support entertainment and sports in Uganda. He said this during his address at his 48th Birthday celebration.
According to katwire, this function  will be at a regional level that will comprise of four regions which include Kigezi, Rwenzori, Ankole and Tooro region. All those people are invited to come and participate in different activities.
 Among the activities that are going to be participated in  include, music and dancing competitions, football tournament, Car rally and others. About 80 teams both boys and girls are expected to participate in a one day tournament. It has been highlighted  that all participants should be of young ages as away to promote young talents.
During the launch , they pledged to support this event and and to support talents in Mbarara at large. The Leadership of Mbarara City led by City Mayor Robert Mugabe Kakyebezi and his Speaker Bony Tashobya Karutsya presented and pledged that they are also  going to support by raising some finances as Mbarara City to support the function in promoting talents in Mbarara.  On the same way, Baziri Bataringaya Rwankwene  the Kashari North MP also pledged to financially support this function. Didas Tabaro the Mbarara District Chairman was also present and on behalf of the District he pledged Kakyeka Stadium to be used for the whole day on free.
This has been initiated by the Team Kibuka that has largely supported the happening of this mega event to enable the talents of young generation be promoted. The Director team Kibuka pledged that they are collaborating with MK team so that they support musicians from Mbarara by giving them a standard studio that will enable young musicians to record their music.