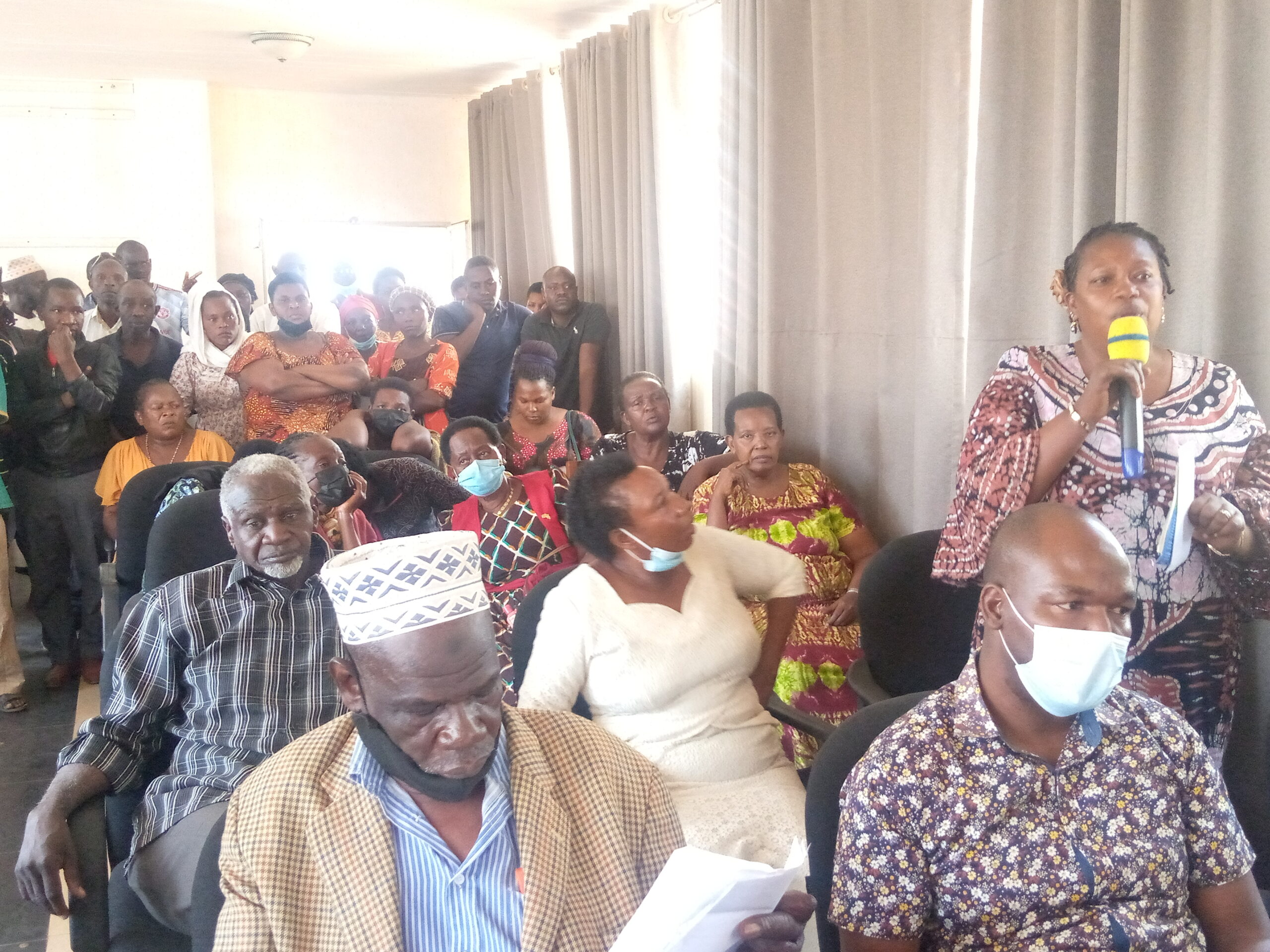 Mayor Kakyebezi, Vendors/ Landlords up in Arms Over Kiosks
By Admin
Mbarara
Vendors who were Landlords in the old Central market have clashed with the Mbarara City Mayor Robert Mugabe Kakyebezi after telling them that he is the only landlord of Mbarara Central Market and he shifted those whom he new as vendors not those who call themselves landlords.
This prompted the landlords to tell off Kakyebezi that they built there kiosks in their money before even he had become a Mayor of Mbarara municipality by then. They said that they are entitled to get spaces in the new Central market even if they don't become landlords they should  also get spaces  like other vendors. About 50 and plus people who were Landlords in the old Central market have not been considered to have kiosks or spaces in the newly constructed Mbarara central market. These raised their concerns to the committee of Parliament for Local government which had come to assess and investigate how Central market was allocated.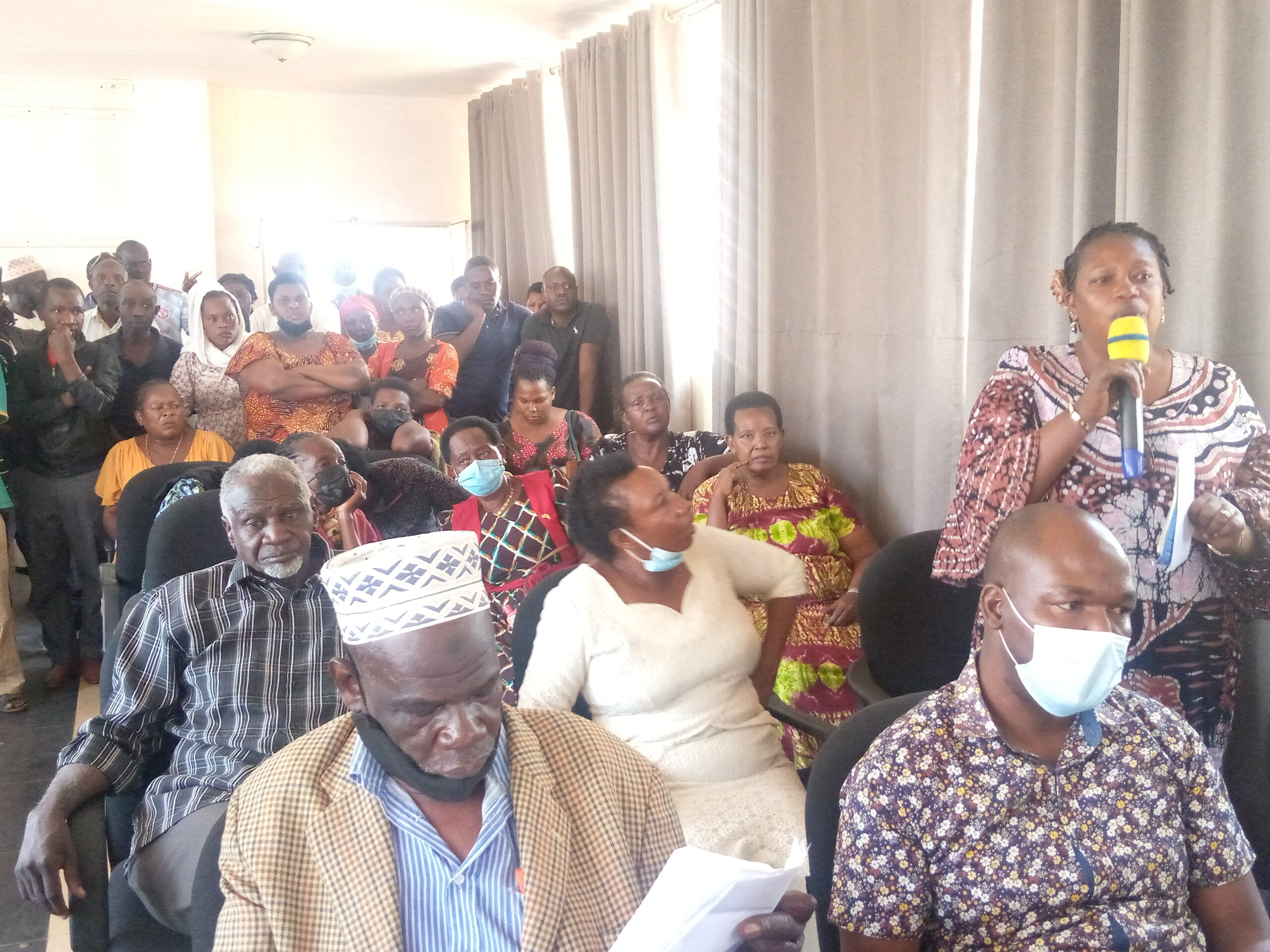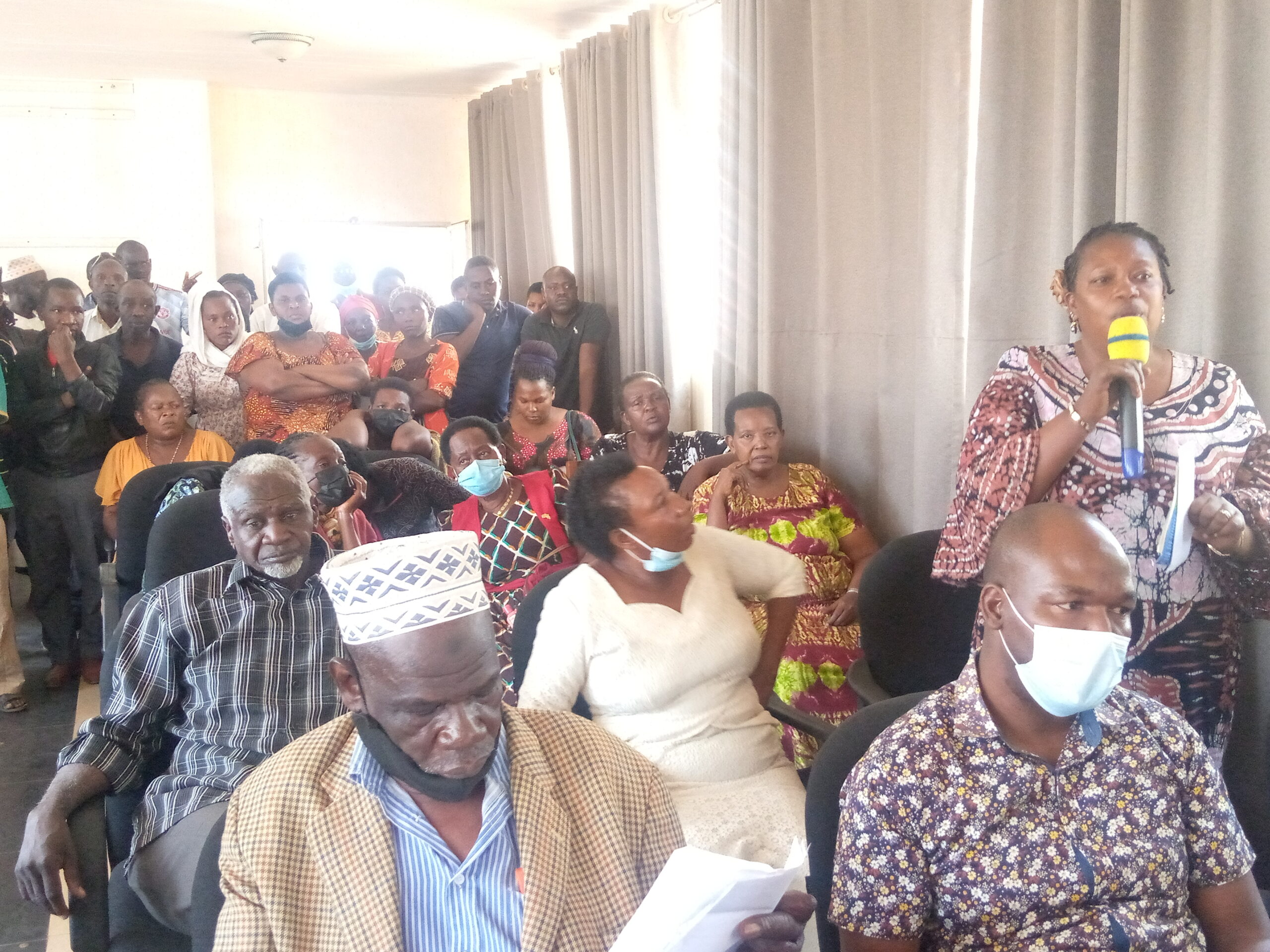 During the meeting with the Members of Parliament on the committee that was held at Mbarara City Council Hall, landlords reported to the committee that they were denied their rights to have what belonged to them before. That they are the people who were working in this market and they had built their kiosks before the market was demolished for construction of a new facility.
During the meeting Kakyebezi told the committee that he shifted the real vendors, those who were working in the old market. That the so called landlords, some  were not considered because there are some who are claiming that they have kiosks in central market when actually they didn't have one, that there are some also took Mbarara  city Council into court over central market issues.
He pointed on one called Swale and asked him where his kiosk was, that they should stop confusing the public. " It's not that we did not consider all the landlords, no, but those who were in central market we considered them fairly but those ones who are shouting especially those who were landlords but sub-renting their opportunities were not there. But if anything that we still have some spaces you never know we can consider them as well and we give them. we shall need that one who will be working from the market as a vendor not to rent, if you want to rent then forget and those who went to court against council must also forget to have any kiosk because there is no ownership in this market" said Kakyebezi.
Florence Gumisiriza Bashaba challenged Kakyebezi that they are the landlords who had their kiosks in this market, that it's not true that every landlord went to court against council. " Some of our colleagues went to court claiming for the ownership of the market but some of us are not part of that group, why do you neglect us yet we should have been the first people to have the first priority in this market. You are telling us that we are absentee Landlords yet we have been paying ground rent since we entered  the market long ago, even if you want the receipts we have them here, we have MOU with the Council, we have the spaces which the council allocated to us,  now we are asking what is our fate in this thing?" said Bashaba.
Juliet Atuhaire Kamushana claims that she was the tenant of Mbarara Municipal Council. That she was paying ground rent as they agreed with the council, that it's unfortunate that council has just left the  right people who were council's tenants.
" I want to ask Mayor Kakyebezi, who is the landlord of that market? and when was tenant's agreement between the landlord and the tenant terminated? Mayor you are saying that you only allocated the vendors that you found in the central market, how about if I had put my daughter to work for me in that market would you neglect me because am not personally working from there? Why do you chase me yet I started with you, I paid ground rents then you choose to go with people that some you don't even know?  Council you are the one who allocated us and you are supposed to give us our spaces" said Kamushana.
According to the chairman of parliamentary committee of local government one Onzima told Kakyebezi, Town Clerk and the allocation committee that they have failed to follow guidelines. He said that the guidelines are very clear, guidelines provide that when someone was a landlord and had a space in the market when he or she was moved away and when you are resettling people the landlord must be given space. He said that as government officials they follow policies and guidelines therefore this group of landlords be given their spaces.
"When we are acting, we should not disregard guidelines, when I see these people complaining I think this is against these guidelines, so Mayor, the Town Clerk, and the RCC I think let's use the documents we have. Let's not close our eyes and act in an ordinary way when we are government officials, that's  why there are policies and laws and if you had adhered to this document of guidelines and policies that problem would have not been there, said Onzima committee Chairman Committee.
It was reported by the Chairman of Vendors Central Market that about 223 spaces are still free to be occupied. All the vendors at Independence Park have been shifted to the new Central Market apart from those with complaints especially those who were neglected.