Man City edge Fulham 2-1 to go top of EPL log
By Agencies
Craven Cottage – The illusion of competitiveness is fading fast. Manchester City are finally back on their perch and there is little reason to think they are going to let Arsenal back in after digging out another crucial win on a fiery afternoon at Craven Cottage.
Arsenal, of course, can regain top spot by beating Chelsea on Tuesday night. Mikel Arteta is desperate for his young side to keep going until the final day, and perhaps he will motivate them by claiming he saw signs of a City choke. Fulham had certainly given the champions a tougher time than Arsenal, Bayern Munich and Liverpool managed – and Pep Guardiola must have been relieved to hear the final whistle after eight minutes of stoppage time.
There was a flurry of pressure from a combative Fulham during the second half. The referee, Simon Hooper, was the subject of local derision after waving away appeals for a penalty for Ruben Dias's risky challenge on Bobby Decordova-Reid. But it still ended with City clutching the points. They had weathered the storm. Unlike Arsenal, they had enough maturity and experience to hold out when the heat was on.
That they did it with Kevin De Bruyne not fit enough to take part was the scary thing. No matter. Erling Haaland scored his 50th goal in all competitions and Julián Álvarez kept City's hopes of winning the treble alive with a spectacular winner.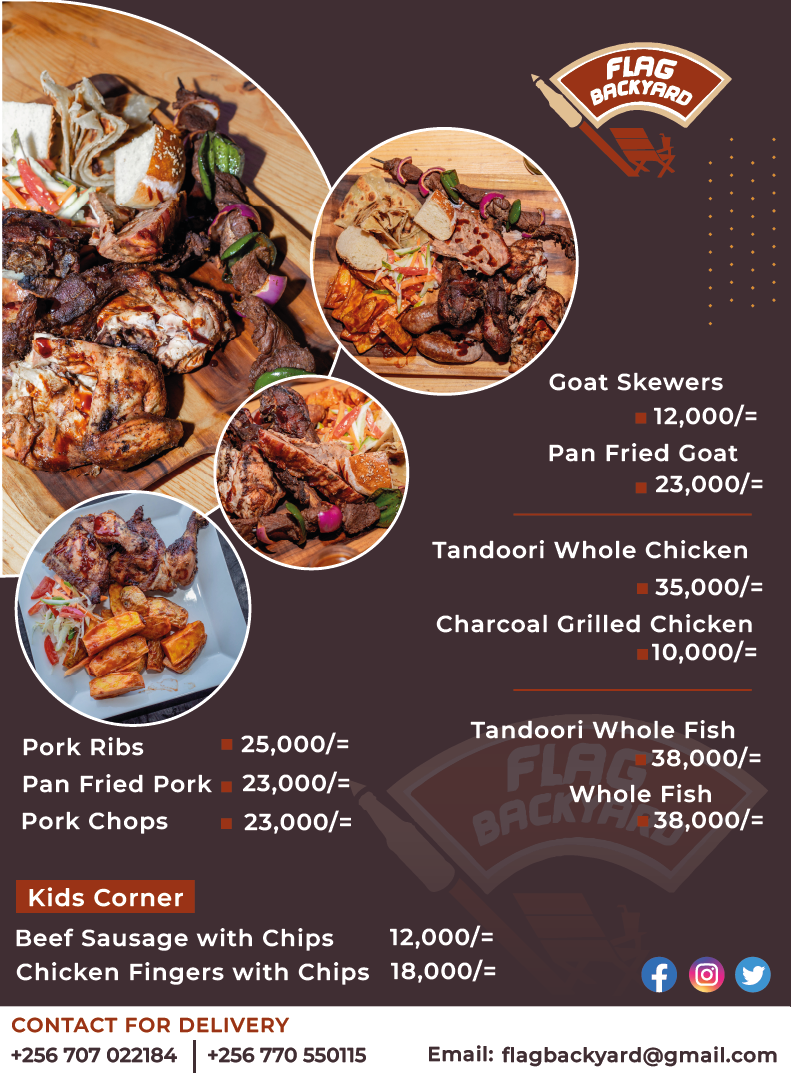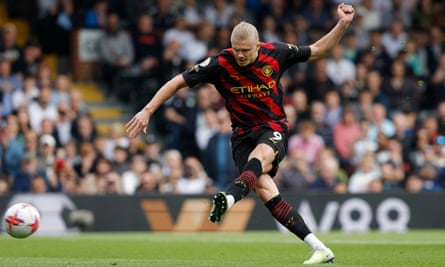 Fulham made a contest of it. There was a sense that this might be a non-event when the home fans roared appreciatively at some closing down from Decordova-Reid during the opening minute, briefly interrupting a long spell of City possession. On balance it seemed a minor victory. Kyle Walker wandered to the right touchline to throw the ball back into play and City were back in motion. They moved the ball at speed, the movement a blur of red and black, and it all felt so effortless when they suddenly switched play to Jack Grealish on the opposite flank.
Fulham already looked weary. Seeing the opening, City duly unveiled a sequence they must have worked on countless times during training. First came the piercing diagonal from Grealish. It removed Antonee Robinson, Fulham's left-back, from the equation and presented Riyad Mahrez with a choice between trying to score with an angled volley or following the tried and trusted Guardiola method of playing one more pass.
Mahrez's prioritising of the team was a reminder of why City function so smoothly. Álvarez controlled Mahrez's cushioned pass and Tim Ream bumped him over. There were 89 seconds on the clock and nobody of a Fulham persuasion could be bothered protesting when Hooper pointed to the spot. Even the crowd's attempts to put Haaland off felt doomed. He had blazed a penalty over against Bayern Munich; this one was drilled low, hard and emphatically past Bernd Leno.
The statistics came flooding in at that point. It was Haaland's 34th goal in 32 league games, equalling the records set by Andy Cole in 1993-94 and Alan Shearer in 1994-95. A reminder: the division contained 22 teams when Cole and Shearer were banging them in.
There is no end to Haaland's appetite for goals, though the Norwegian has also been honing the other parts of his game under Guardiola. After 14 minutes he turned creator, dodging a couple of challenges and finding Grealish, who let Fulham off the hook by shooting straight at Leno.
A second goal was surely on the way. Out of nowhere, though, Fulham started to offer some resistance. Robinson, who was being given a torrid time, lifted the intensity when he raced back to stop Mahrez bursting through on goal. The crowd needed to see that defiance.