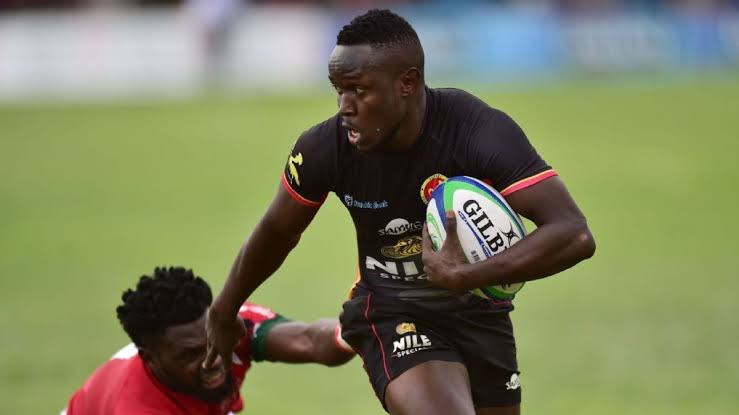 Magomu Confident Uganda Rugby Cranes Will Challenge Kenya Simbas
Sports Desk
Uganda's pursuit for a maiden Rugby (XVs) World Cup appearance will be put to taste on Saturday, 2nd July when the Rugby Cranes come up against Kenya Simbas in one of the quarter finals of the global qualifier that will be held in France. The pathway tournament to the World Cup also doubles as the Rugby Africa Cup.
The two -in-one tournament held outside the continent of the participants is scheduled for 1st to 10th July 2022 in Marseille and Aix-en-Provence with eight African teams participating.
For Uganda's Rugby Cranes, team Captain Ivan Magomu says that his side haven't traveled all the way to France to merely participate but rather to compete as the side seeks to punch beyond their weight.
"We are going to compete and not just participate. If we put in effort I believe we can even reach the final," Magomu said.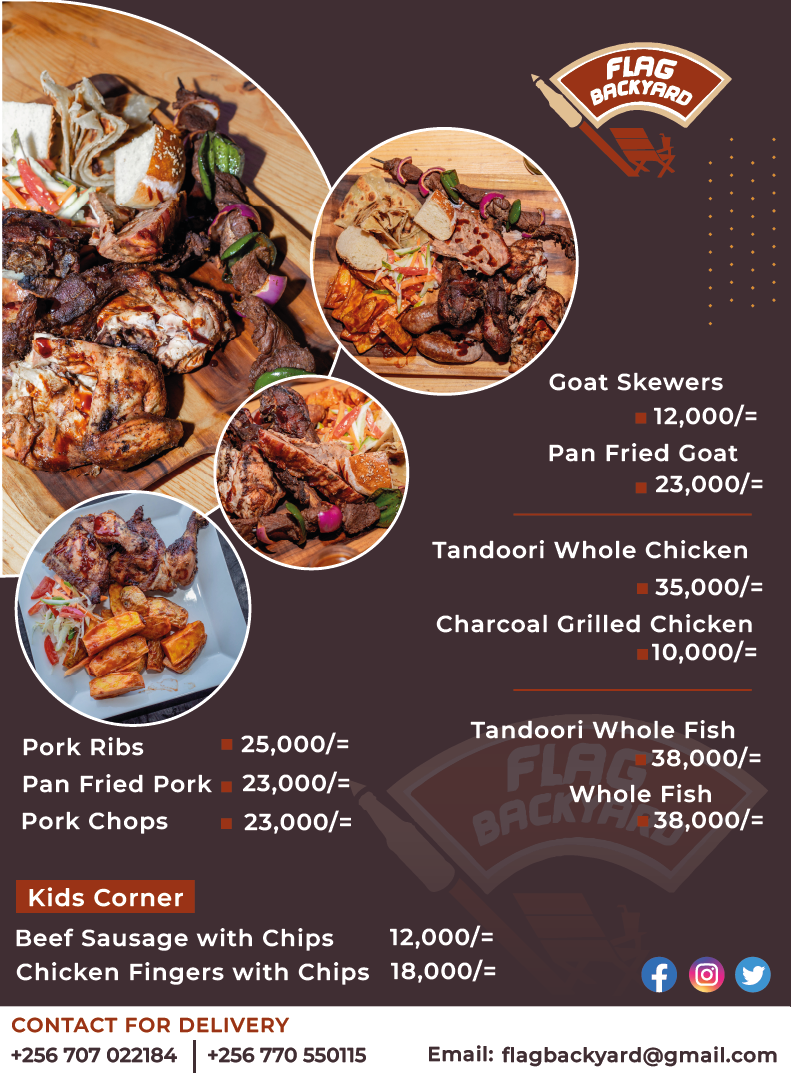 Uganda and Kenya have been meeting regularly at the Elgon Cup (since 2006) that was last held in 2019 and grinded to a halt for two years due to Covid-19 but returns later this month.
In the 2019 staging of the Elgon Cup, Uganda won the first leg in Kisumu 16-13 before Kenya turned the tables in Kampala, winning 16-5 for an aggregate 29-21 victory to retain the title. It also meant that Uganda has only won the Elgon Cup twice since 2006, in 2012 and 2006, with the Simbas stumping authority throughout.
Which such background, Magomu believes that Rugby Cranes are underdogs but won't throw in the towel.
"It has never been easy playing against Kenya. It's a fierce derby and this time round we are going into the game as massive underdogs. However, the boys want to win and we shall ride on that motivation," Magomu added.
As the Simbas participated in South Africa's Currie Cup First Division in the buildup to the World Cup Qualifier, Uganda had all their training sessions at home, something Magomu says could give Kenya an upper hand.
The separation of the XVs and 7s of the Cranes sides has left a void in the former leading to the elevation of new players to the national side.
Cranes Rugby head coach Fred Mudoola handed seven players their first international caps in his squad of 28 that is a sprinkle of experience and youth.
Among the forwards, prop Alema Ruhweza, lock Akera Komaketch and flank Alhaji Manano will be up to make their Rugby Cranes debut.
Backs Thomas Gwokto, James Mugisha, Timothy Odongo and Joseph Oyet are all up for that precious first cap.
Magomu believes that the new charges in the team will want to prove a point hence will put in a good shift once called upon.
The winner of the tournament will qualify directly for the Rugby World Cup 2023 that will be played in France and will be seeded in Group A alongside against France, New Zealand, Italy and the Americas 1 qualifier.
The runner-up at the tournament will have a chance to the final global Qualifiers of the World Cup.
Quarter finals fixtures
Uganda vs Kenya
Zimbabwe Vs Ivory Coast
Senegal vs Algeria
Namibia vs Burkina Faso
Rugby Cranes contingent
The Players
Robert Aziku (KOBs), Emong Eliphaz (Jinja Hippos), Paul Epillo (Heathens), Thomas Gwokto (Heathens), Joseph Aredo (KOBs), Ronald Kanyanya (Heathens), Collin Kimbowa (KOBs), Akera Komakech (Heathens), Ivan Magomu (Stanbic Black Pirates), Alhaji Manano (KOBs), Asuman Mugerwa (Kabras), James Mugisha (Stanbic Black Pirates), Jacob Ochen (Jinja Hippos), Uhuru Charles (Heathens), Timothy Odong (Stanbic Black Pirates), Faraj Odugo (KOBs), Pius Ogena (KOBs), Solomon Okia (Stanbic Black Pirates), Joaquim Chisano (Heathens), Scott Oluoch (Heathens), Mark Omoding (Kenya Harlequins), Michael Otto (KOBs), Joseph Oyet (Heathens), Alema Ruhweza (Stanbic Black Pirates), Lawrence Ssebuliba (Heathens), Santos Ssenteza (Heathens), Conrad Wanyama (Stanbic Black Pirates), Philip Wokorach (AS Bédarrides – Châteauneuf-du-Pape)
Management
*Coach – Fred Mudoola
*Assistant – Anthony Donald Heugh
*Assistant – Robert Musinguzi
*Technical Manager – Eric Butime
*Physio – Noah Kayongo
*Doctor – Sulaiman Wasukira
*Strength And Conditioning – Allan Otim.