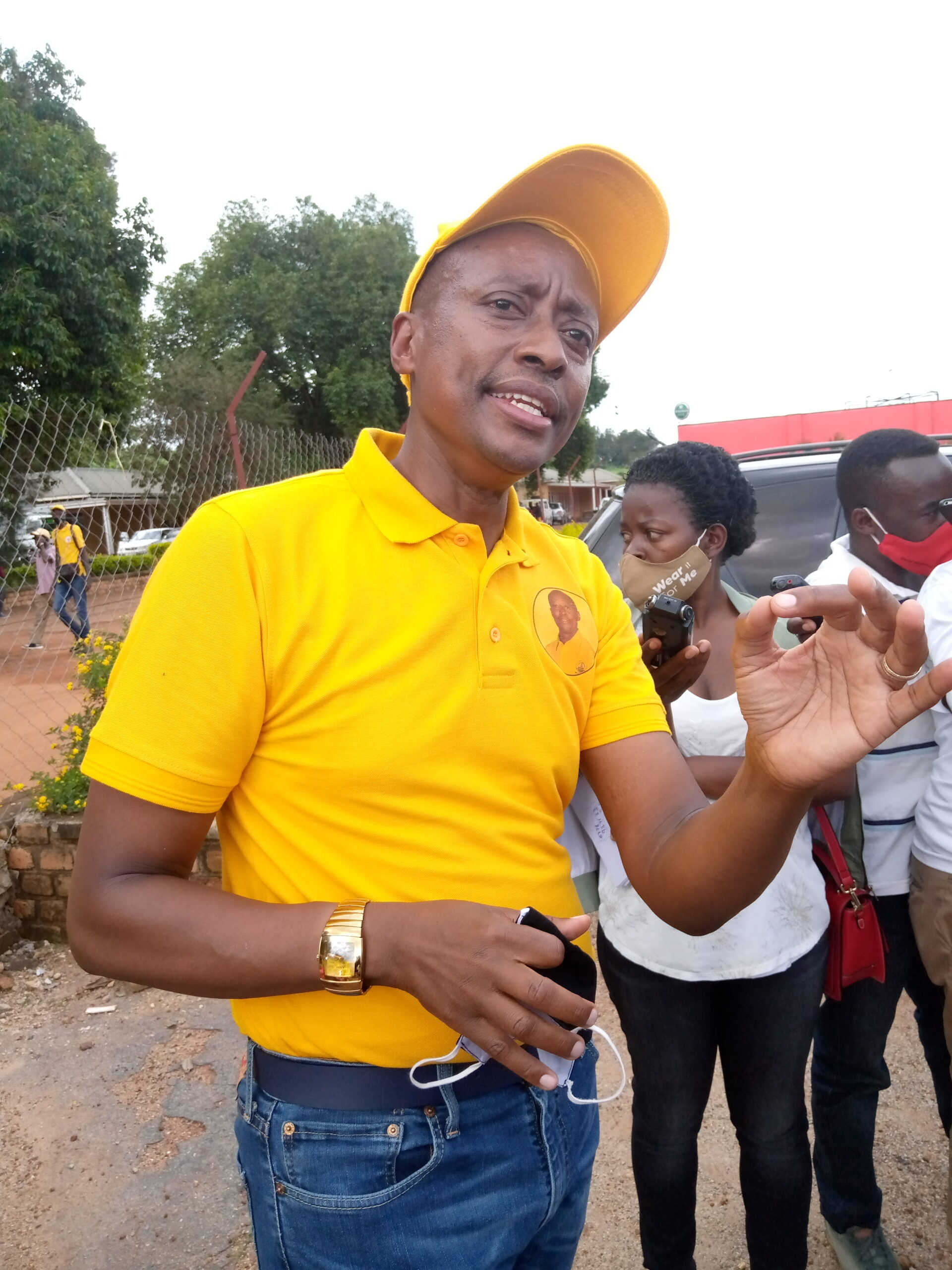 LOCALS GANG UP AGAINST MPs RUKARI, BWAHIKA OVER POOR SERVICES
By Our Reporter
Mbarara – A section of locals from twelve villages in Mbarara City North constituency Mbarara City have mobilized themselves and ganged up against their MPs whom they accuse for neglecting them and ignore their concerns which they have raised to them for overtime.
Locals represented by their Local leaders the Chairmen LC1, LC2 and Councilors have mobilized together and vowed to attack their MPs until their concerns about poor services are fulfilled.
These have accused MP Robert mwesigwa Rukari, the MP for Mbarara City North and MP Rita Atukwatsa Bwahika, the Woman MP Mbarara City for having failed to fulfill their promises which they promised during their Campaigns.
On Wednesday this week, a section of local council leaders from two parishes which include Rwemigina ward and Bunusya ward mobilized themselves and met at Rwemigina ward offices where they resolved to de-campaign the two members of Parliament if they don't respond to their concerns.
These people raised different grievances against MP Rukari who recently blasted some of the leaders who asked him about electricity power in their area and told them that it's not him who gives electricity to people that if they want a clear answer they better go and ask the Minister of energy but not him as Rukari because he doesn't have capacity to provide electricity to every household.
Francis Akambamu, the Rwemigina ward LC2 chairman told fellow local leaders that he was angry with their area Member of Parliament about the electricity issue. Akambamu said that it's true they are in the jurisdiction of Mbarara City but they don't feel they are in the city because they have not benefited from being in the city.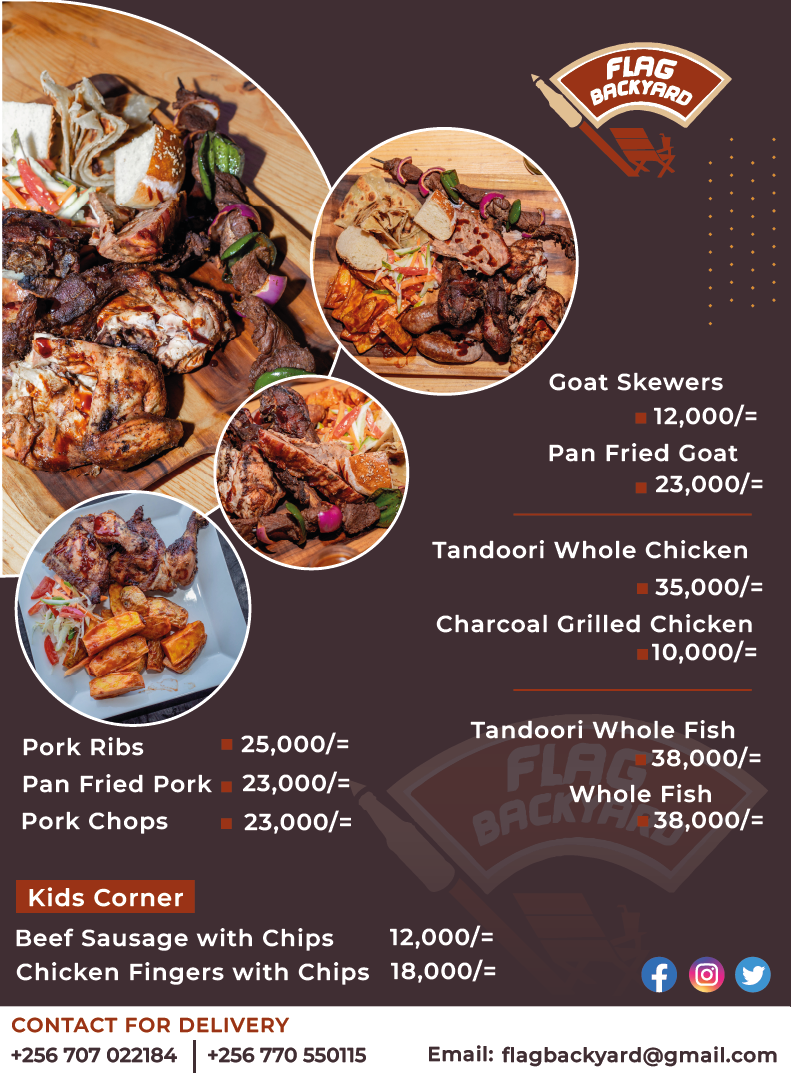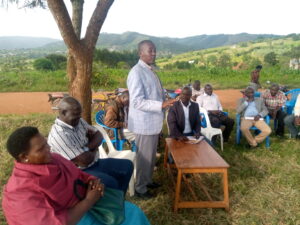 "As Bunusya and Rwemigina wards we are currently the poorest in this city from the time Mbarara was elevated to a city, because our leaders have neglected us as if we are not part of the City. We are the most people among the parishes in Mbarara who voted for NRM 100%, but we have been cheated and now we feel they should cut us off from the city if our leaders cannot give us the services we deserve. They should rather leave us and we join Isingiro district not this Mbarara City that has neglected us. These are the areas that are nearest to town but we have never received electricity," said Akambamu.
"Last time we met and asked MP Rukari about the progress of giving us electricity in the above mentioned areas but he replied to us that he cannot afford bringing for us electricity that we rather go and ask the minister of energy, we met this Honourable a few members of us but we were shocked of what a whole MP replied to us. You can see we had invited him and the woman MP to attend this meeting but you can witness they have not turned up. We must have services if it means storming his office or going to other authorities we shall do it" Akambamu added.
According to the Area councilor representing Rwemigina ward in Mbarara City North Division Robert Atwine said that during MP Rukari's campaigns ahead of 2021 elections he promised that the first thing to do in his term of office he will first bring electricity to people of Rwemigina and Bunusya wards. But now it's almost two years in office as an MP he has never come back to these areas and when they call him on his personal phones he doesn't pick our calls. Atwine added that as leaders who represent the people of these two wards they have started this campaign until they get electricity and good roads in these areas. " We all know that MPs have a role to lobby for their people especially for electricity and good roads for their constituencies but you wonder why Mr. Rukari is not bothered about that. We also need equality in this city. If there is nothing done by our MPs we the local leaders and our people we represent we shall mobilize ourselves and storm the office of the Minister of Energy and we represent our concerns and show how our MPs have failed to work for us" said Atwine.
About 8,000 households in Rwemigina and Bunusya ward have no electricity. Locals also accuse Mbarara City Council leaders that they have also not helped these people to have electricity and good roads. According to Gumisiriza Kyabwisho the Mbarara City North Mayor said during the meeting that locals should be patient with their leaders so that they get space to lobby for them. That all government projects go with process, so locals should not panic and rush.