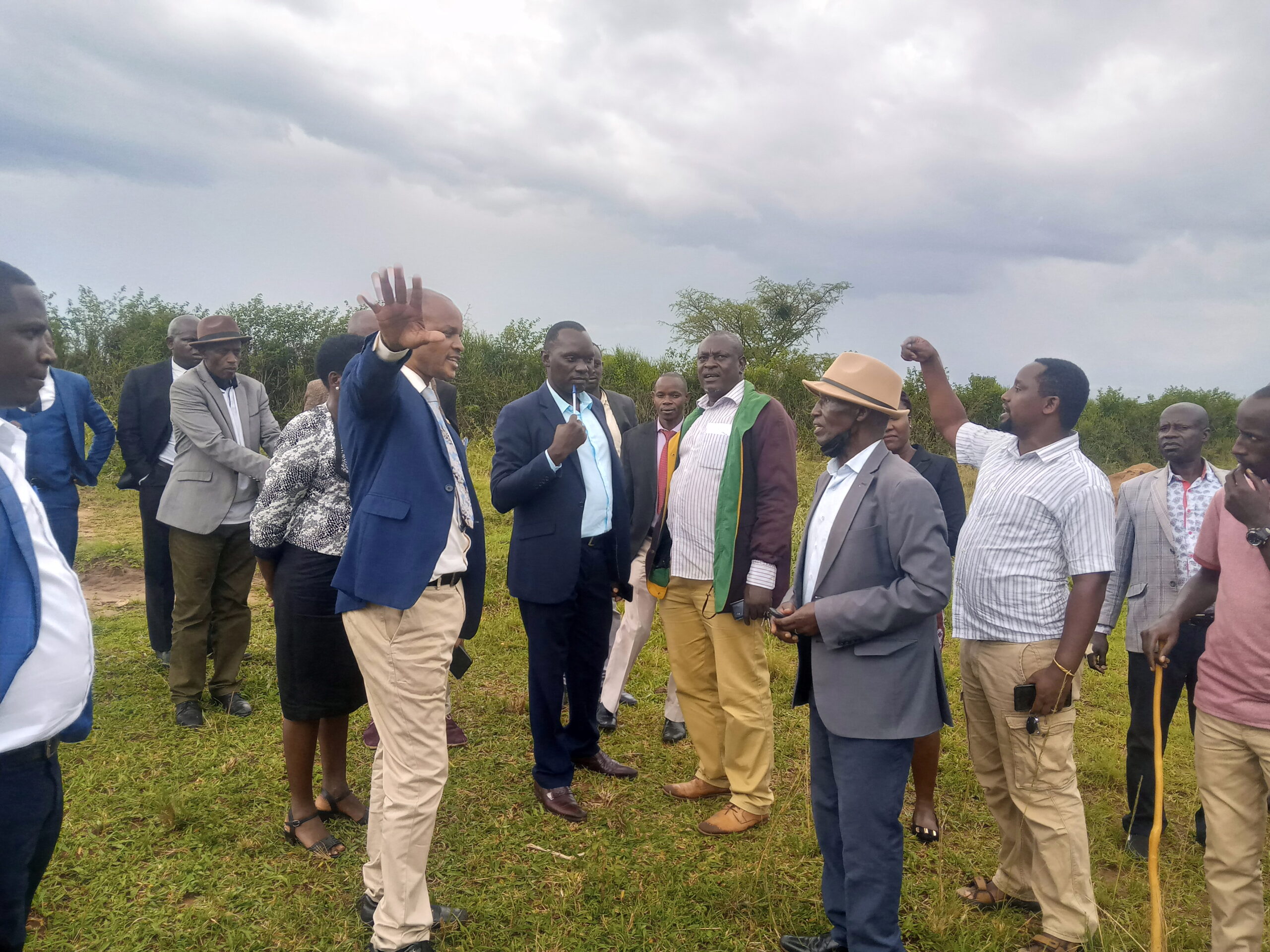 LC1 Boss, RCC and Councilors Clash Over Grabbed Gov't Land
By Our Reporter 
Mbarara – A section of Councilors from Mbarara City North Division Council led by the Deputy RCC clashed with the Rwendama LC1 Boss Enock Rwefurika and his family members over a government land that is said to have been grabbed by him.
When the councilors reached on the land last week to find out the status of the land, Rwefurika and his family members blocked them and asked these councilors why they are on his land without his consent. "Who brought you on my land when am not aware, how can you  come on someone's land without even the neighbour or any person from the lands committee, this is my land not the yours," said Rwefurika.
There was exchange of bitter words between the Councilors and Rwefurika's family. It was until when the Mbarara City Deputy RCC Robert Kanusu intervened and told Rwefurika to respect leaders and let them do their work. "Mzee stop asking questions here, they told us that you encroached on government's land as the neighbour and we are here to find out, so better show us borders of your land and the government one," said Kanusu Deputy RCC.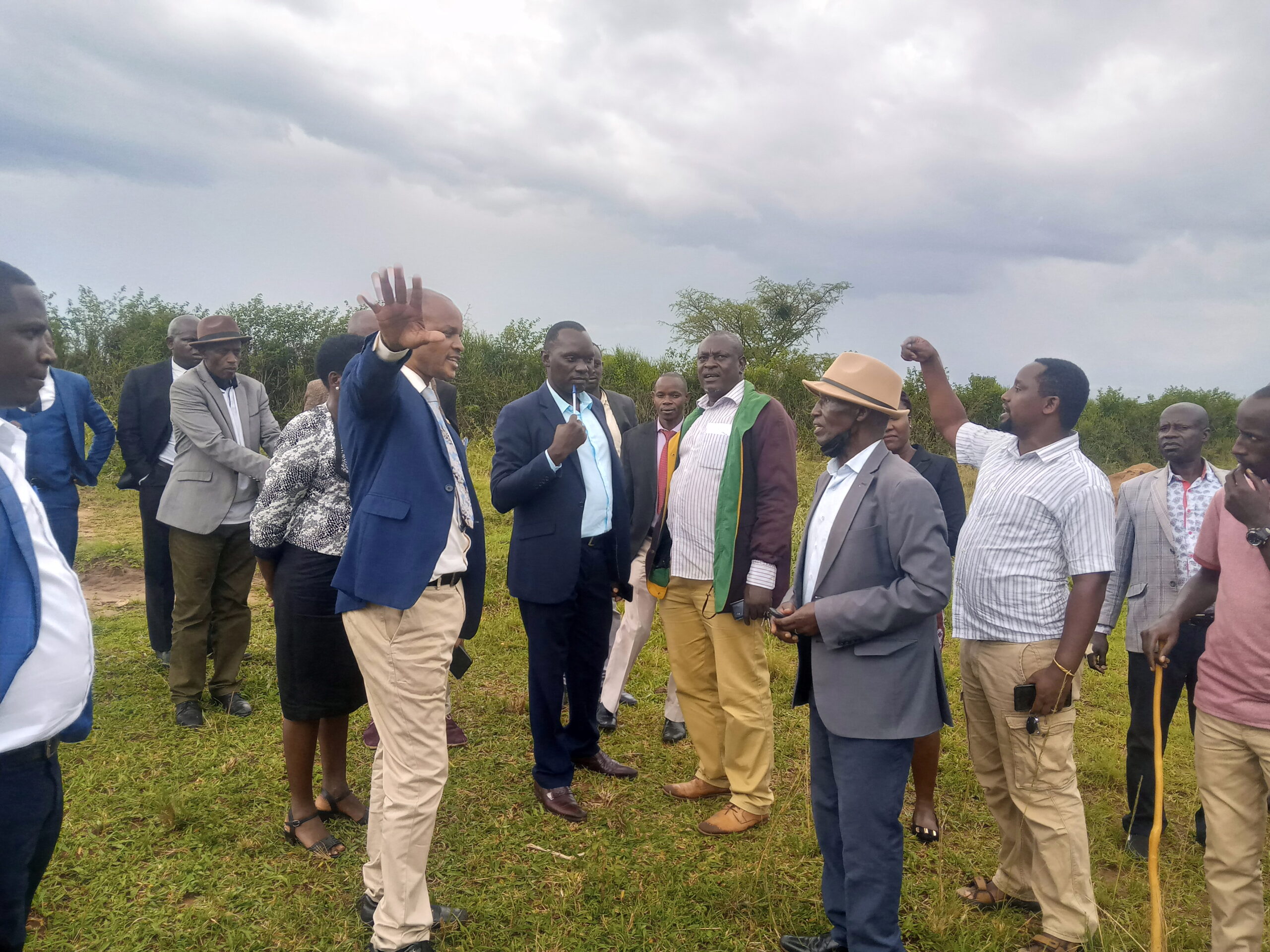 It is alleged that Rwefurika connived with some division leaders of the previous regimes who assisted him to own this land illegally. This land totals about 26 acres which he has tried to process for it a land title.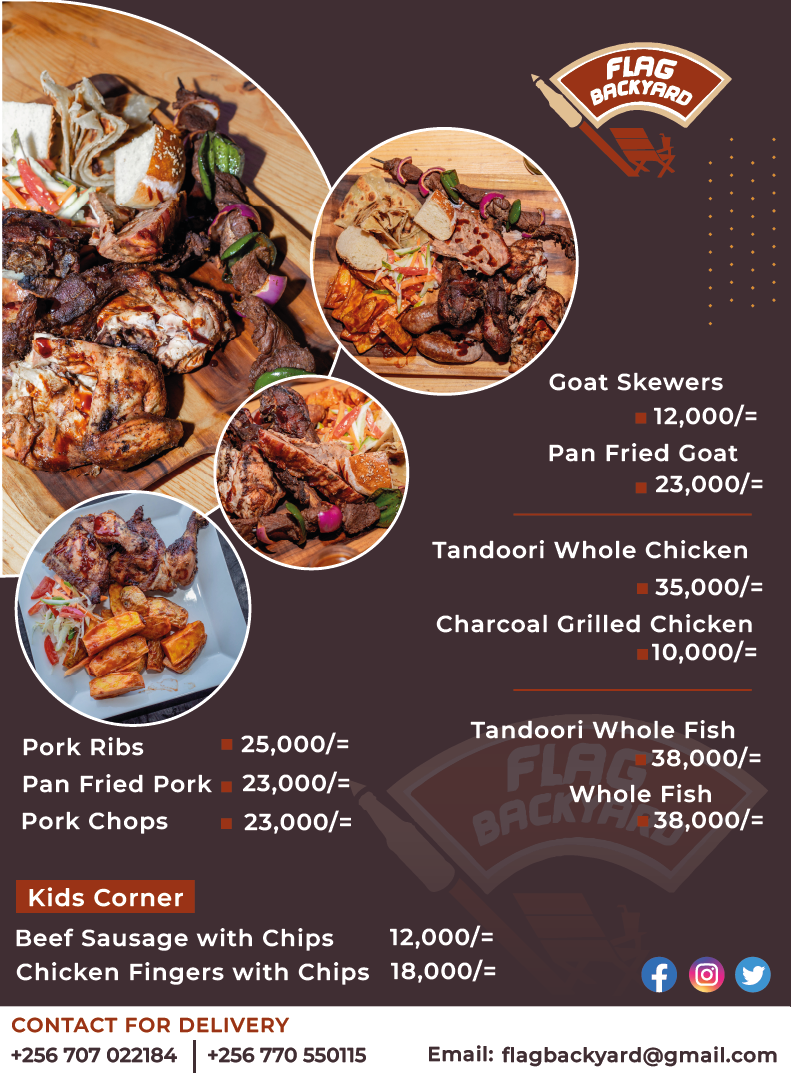 Rwefurika claims that he has a land title for that land but according to the information, it is said that the land title which he claims to have, has a Caveat. It is said that the land title was handed over to Nelson the Mbarara City Assistant Town Clerk by the minister as investigations into this matter goes on.
According to Silver Mugisha; the Speaker Mbarara City North who represents Nyarubanga Ward said that they have got challenges in their division when people are busy grabbing the Division lands. That the division may not develop if this vice continues. He said that as council they had made a resolution to put a livestock market at the division land in Rwejeru but they have learnt that the LC1 chairman Rwefurika has encroached on it. "We went on this land as councilors to see where we can put the market but we found that LC1 Boss encroached on it and claimed the ownership. We are yet to find out whether he has the land title for this land and we are still investigating this matter as well. But as far as I know this land belongs to Mbarara City North Division council," said Mugisha.
"There is a lot of land grabbing in Mbarara City North mainly in Biharwe and we have a lot to do as a division. We have other land grabbing cases in Mbarara city north, a case in point the one of Kyarwabuganda, former division offices land, Kanywa land and more other lands that are being grabbed by individuals" he added.
He said that the Division has decided to make sure that each land that belongs to Mbarara City north must have a land title in the names of the division council. He added that the process of getting these titles has delayed because there are some individuals who have interests on those lands and some connive with some of the leaders.
He pledged to fight against the land grabbers and other racket of people that they deal with. He said that as council, they have secured some division land that have land titles for example the one of Rwemigina ward, Bunusya ward land, division headquarters land, one piece of land in Kafunjo Nyarubanga Ward and that they are working on the rest.