Kwesiga gets backing to propel Uganda men's lacrosse team to greater heights
The Uganda Lacrosse Association (ULA) is confident that Brian Mushana Kwesiga who is the new General Manager of the Men's Senior National Team will guide the side to a prosperous future.
Kwesigwa was appointed to the role a few days ago and is the first Ugandan to hold this position.
Kwesiga appointment comes at a time when the team is preparing to participate in the World Lacrosse Championship (WLC) scheduled to take place in San Diego, California, United States from June 20th to July 1st, 2023.
Kenneth Kasule, the Acting ULA President says that Kwesiga is not new to the game and has always rendered a helping hand to the association and his appointment is a good boost to the men's outfit and lacrosse as a whole.
"Brian has been instrumental in managing the relationships between ULA and our donor base, establishing a sustainable path towards the dream of Uganda lacrosse participating at the 2028 Summer Olympics in Los Angeles, California as well as staying as Number 1 Lacrosse program in Africa. Brian's addition has been rejuvenating as he brings excellent grassroot mobilization skills, and we are already witnessing a rebirth of sorts within the Uganda lacrosse community," Kasule said.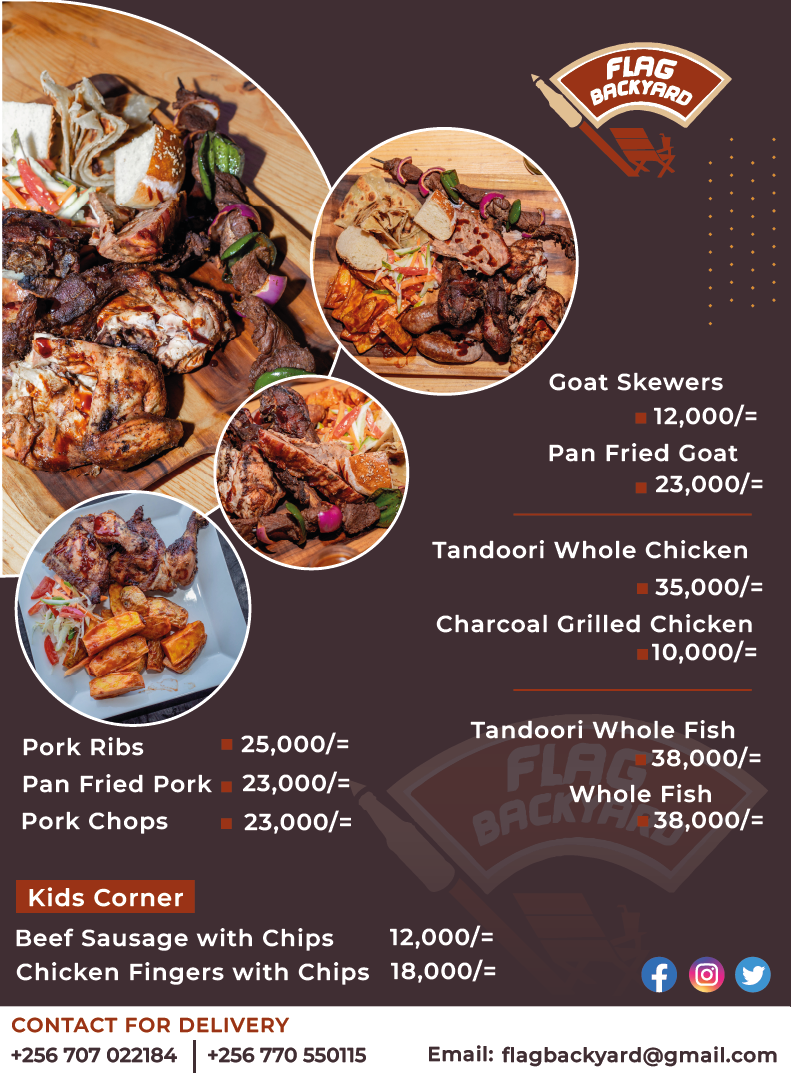 Kwesiga has also received backing from Jeremy Phillips, the General Manager of the Uganda Men's U21 National Team that took part in the U21 World Championship in Limerick, Ireland last year.
"Brian is a perfect fit for the general manager role. He has shown incredible passion and invested a massive amount of time and energy to ensure that Uganda is represented at the WLC" Phillips said adding that; "Uganda has been the pioneer of Lacrosse in Africa, but this campaign is different. This is a Ugandan led campaign with the head coach, general manager, and many of the donors being from Uganda."
Coach Patrick Oriana, the first Ugandan appointed to the head coaching position in August 2022 and Captain of the men's team in 2014, commended Brian, saying,
"For someone who had no idea what the sport of Lacrosse was, it takes a lot of faith, patriotism, deep courage and sacrifice to embrace such a challenge and do what Brian Kwesiga has done for the team and that is truly admirable, humbling and inspiring."
Kwesiga himself delights in the new appointment and is ready to hit the ground running with the men's side preparing for a global showpiece.
"I am honored and humbled to have been selected for this opportunity to be part of the storied Uganda Lacrosse program. I am eager to learn from and work with the Uganda Lacrosse community as we prepare to showcase the exciting game played by Uganda lacrosse on the global stage in San Diego this summer. Go Cranes!" Kwesiga said
Uganda will be making a third consecutive appearance at the WLC, a quadrennial event that was canceled in 2022 due to the COVID-19 pandemic.
Uganda holds the distinction of being the only African lacrosse team to have participated in the championship.
In previous appearances, Denver 2014, and Israel 2018, Uganda qualified automatically, but this time they secured their official qualification by defeating Kenya with a score of 9-8 in November 2022.
The team consists of U21 players who represented Uganda in Ireland, some players from 2014 and 2018, as well as a few Americans with Ugandan roots.
Phillips observed, "This is the most experienced team Uganda has fielded and should be competitive and, as always, real fun to watch. It is a huge step towards lacrosse taking root in Uganda and becoming sustainable."
The team, granted U.S. visas on April 14th, is seeking sponsors and supporters to help with the costs of travel, accommodation, and meal expenses.
Kwesiga has been leading a fundraising campaign that has raised about $30,000 ($15,000 online) out of a budget of $100,000.
He invites passionate individuals and organizations to contribute via https://www.paypal.com/donate?campaign_id=EE85ENTZDQ8VQ or by emailing brian.kwesiga@yahoo.com
About Kwesiga
Kwesiga, an engineer based in the United States, is a former President and CEO of the Ugandan North American Association (UNAA) where he more than tripled membership, presided over three consecutive surplus convention budgets.
He also appointed a new Board of Trustees that oversaw the first and only financial audit in the Association's 35-year history and spearheaded fundraising efforts that increased corporate sponsorship by more than 335 percent – the most ever secured in the Association's history to date.
Born in Rukungiri, Uganda, Kwesiga has resided in the United States for over 20 years.
He moved to the U.S. at the age of 15 after completing his O'level education at Kibuli Secondary School, renowned for its academic and sports achievements.
While new to lacrosse, Kwesiga is not new to sports administration.
In 2009, while studying at Southern Methodist University (SMU), he founded and managed the Dallas Cranes, F.C., a Ugandan soccer team that participated in the African Unity Cup Soccer Tournament, representing Uganda alongside other African countries.
This earned him the 2009 Outstanding Student Leadership Award from the DFW International Community Alliance.