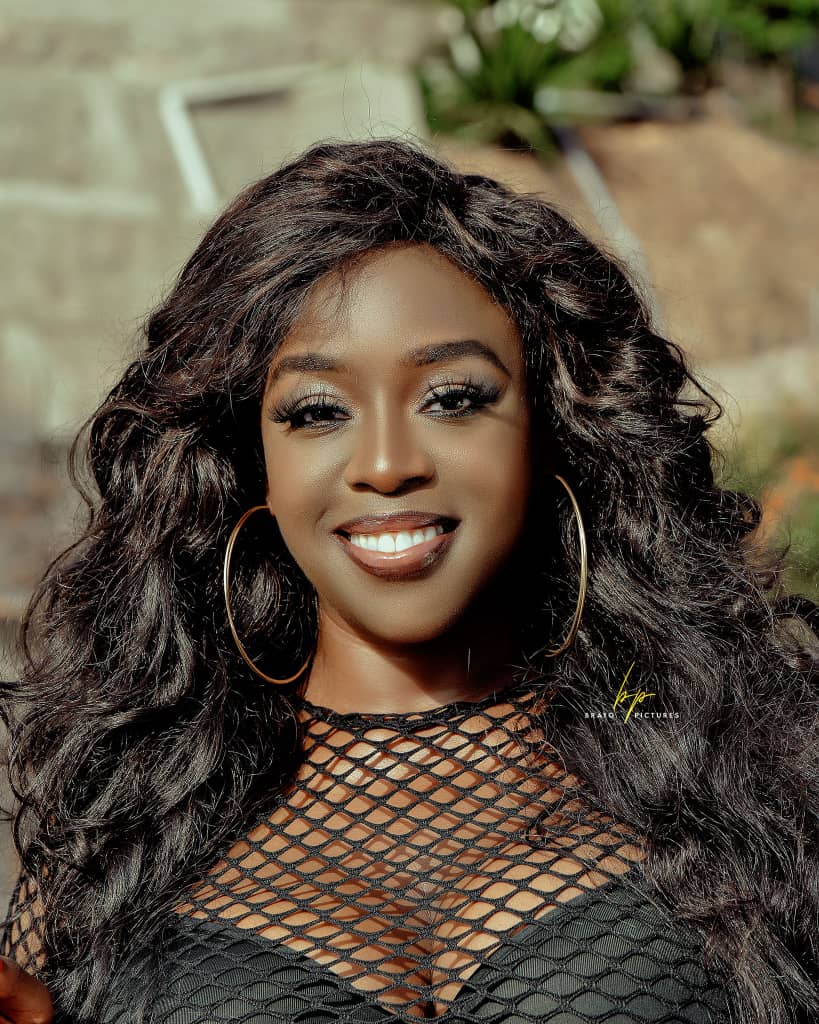 Katatumba Is Single And Here Are The Qualities of Her Ideal Man
By our reporter
When one hears the name 'Katatumba' what comes to mind is bubbly musician Angella Katatumba. But there is more than meets the eye. Wallnetnews caught up with her for a kiss and tell interview, below are the excerpts.
WN:  Who is Angella Katatumba?
AK: I am the daughter of late H.E Prof. Boney Mwebesa Katatumba and Gertrude Namutebi Katatumba. I have an elder sister called Rosemary who lives in Atlanta Georgia, USA and seven brothers; Allan, a pilot, Dennis lives in Canada, Rugiirwa my twin brother is the proprietor of Katatumba Village in Kabalagala, Colin (passed away, may his soul rest in peace), Ken lives in Canada, Ian is a businessman in Uganda and Jay also a businessman living in the UK.
WN: How do you feel using your late father's name? Doesn't it overshadow you?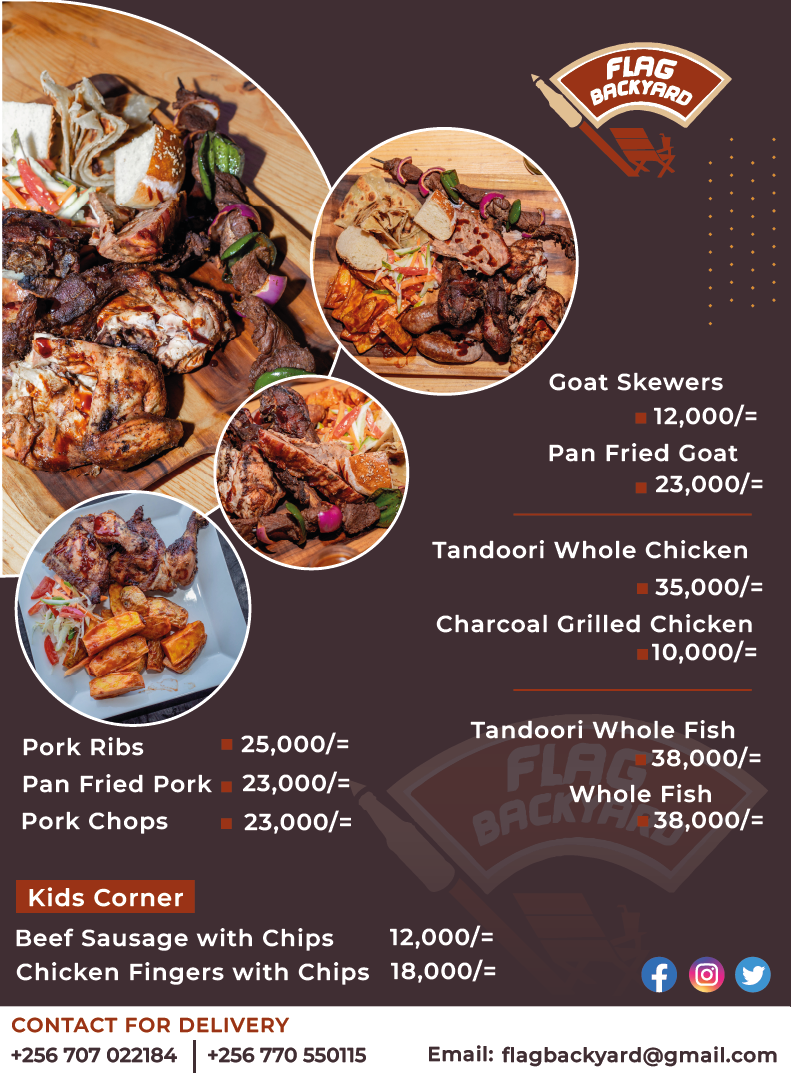 AK: It is my greatest honour to use my Papa's name. He was one of the greatest businessmen in East Africa with an amazing legacy. I am just too blessed to be associated with him, let alone be his daughter. Everything me and my family have, is because of him. So after God, all the recognition, thanks and praise should rightfully go to my Papa and my Mama.
WN: Why is it that among your siblings, you're the most popular?
AK: Simply because I chose a profession of being a musician, which thrusts me into the public eye. It doesn't mean I am doing better than them. If anything, some of my siblings are doing much greater things than me. Like my eldest brother Allan Katatumba recently bought a plane.
WN: Who succeeded your father as the Pakistan Consulate to Uganda?
AK: It was initially myself for two years, because I was his chosen deputy. Then the President of Pakistan appointed someone else.
WN: Your late dad was very prominent and high profile, do you consider yourself in the same light?
AK: No. Not anywhere near. My Papa was in a league of his own. I can only pray that I become as great as he was.
WN: You were recently pictured with a brand new Land Cruiser 2022 car ride, did you buy it or someone bought it for you, and what is so special about this car that you decided to personalize the number plate?
AK: I bought the car myself and personalised it purposely with the name KATATUMBA, in honour of my Papa's great name and hard work. I am trying hard to make sure that his legacy is elevated and forever remembered, as he deserves it to be.
WN: In memory of your late father, what are the special things that you will forever miss about him?
AK: Every single thing. To name just a few:  His hard working ethic;  his positivity, calmness, loving ways, his determination, his love for Jesus, his sweet nature, his fairness, kindness, his foresight, his generosity, his splendid organizational skills and his amazing business acumen.
WN: Back to music, have you any new projects that you are working on?
AK: I have just released my Wendi 14 track album, which is on Youtube and on all music platforms.
WN: If you were to perform, would you share the same stage with Daddy Andre? Do you still talk to him?
AK: If it's a paid performance, I would definitely share a stage with him. We only deal professionally with each other, like we've just released our latest video called Wendi, which is doing incredibly well.
 WN:  Recently Ugandan musicians have crossed into politics, do you think it is a good thing for the music industry?
 AK: My Papa and Mama raised us to focus on business and to be neutral and to not get involved in politics, which can be volatile.
WN: Concerning Ugandan music and artists in general, what do you think is still lacking?
AK: The quality in production is lacking, but the industry is growing and so is the quality of music and video production.
WN: Would you allow your daughter/son to be a musician?
AK:  I would, just like my parents did with me, by encouraging me to follow my passion and insisted, I finish my education first, have substance and remain decent.
 WN: What advice can you give to upcoming artists out there?
AK:  Not to be desperate and rushing to get rich and become famous by the day before yesterday. They should firstly, have the talent, do their best and let God do the rest. They should learn patience, with the understanding that things happen at the right time and on God's time, otherwise, they'll become frustrated and desperate and resort to drugs, alcohol, prostitution etc. and end up losing it.
WN: Back to your personal life. Are you currently dating someone?
AK: No. I'm single.
WN: Recently a prominent artist was accused of beating his girlfriend to pulp, what is your stand on domestic violence and abuse in relationships?
AK:  It is the most disgusting act for men who are much stronger than women, to put their hands on us. Ladies should immediately report these cases to the police, get lawyers and gear up for court, with the intention of getting compensation and sending the culprits to prison for assault. If you don't make these men face the repercussions of their actions, they will keep on beating women. It's sad that a huge number of people in our still backward society actually think that it is okay for men to put their hands on women. They should know that putting one's hands on anyone, man or woman, is a crime, punishable by law.
WN: Who is your ideal type of guy?
AK:  A hardworking, secure, supportive, honourable, God-fearing, giving, loving, encouraging, protective, loyal and faithful guy.
WN:  What do you consider as a red flag when dating?
AK:  A violent man, an alcohol or substance abuser, insecure, calculative, secretive, uncaring, selfish, lazy, quarrelsome or unsupportive man.
WN: What would you want to be written on your tombstone when you pass on?
AK: The most blessed child of God. Who loved Jesus even more.
WN: Where do you see yourself musically, in the next ten years?
AK:  On top of the world in Jesus' name.
WN: Any last words to your fans and our readers?
AK: Thank you for all the love and support. Enjoy my latest Wendi album on the Angella Katatumba YouTube channel and subscribe and follow me on all my verified social media handles called Angella Katatumba.