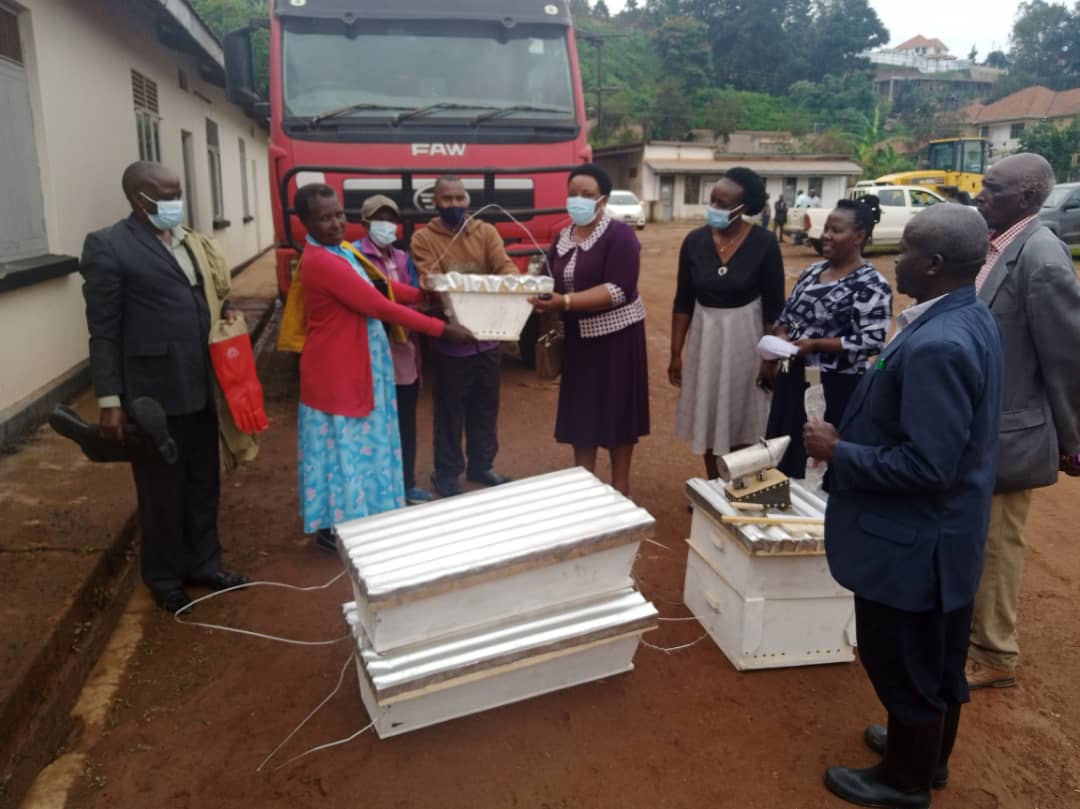 Kabale farmers boosted with beekeeping equipment
As a way of giving them alternative livelihood option, Kabale District leaders have handed over beekeeping equipment to farmers, who were evicted from the Kyanamira-Kabanyonyi swamp. The equipment which were handed over to the farmers on Tuesday at the Private Sector Yard in Kabale town includes, 125 Bee-hives, overalls, gum boots, bee brushes, hive knives, bee smokers and queen catchers. Evas Asiimwe, the Kabale District Senior Environment, said the beekeeping equipment, is part of wider program, aimed at giving alternative sources of livehood to farmers, who were evicted from the swamp under, the Building Resilient Communities, Wetland Ecosystems and Associated Catchments in Uganda, which is funded under the Green Climate Fund. The program is being implemented in 24 districts in the country, with support from United Nations Development Program and the government ofUganda.
The main aim of the project, is to restore and sustainably manage wetlands, and support target areas in wetland areas of Uganda, to reduce on the risk of Climate change, posed on Agricultural-based livelihoods. Asiimwe adds that the beneficiaries, are groups of farmers, who were practicing agriculture, tree growing and dairy farming, along the Kyanamira-Kabanyonyi catchment area.
She adds that they have managed to restore 900 hectares of the swamp, which had started to silt with its water turning blown in colour. Under the restoration program, 160 goats, 189 piglets and 18900 kilograms of mash and other farm inputs like potatoes were also given to the evictees. The Kabale LC5 Vice Chairperson, Miria Akankwasa Tugume, who represented the LC5 boss, Nelson Nshangabasheija, also commended government for giving alternative sources of income and livelihoods for the wetland evictees, saying that these enterprises will act as a source of relief and hope for them. She added that such programs are a manifestation that government loves its people.