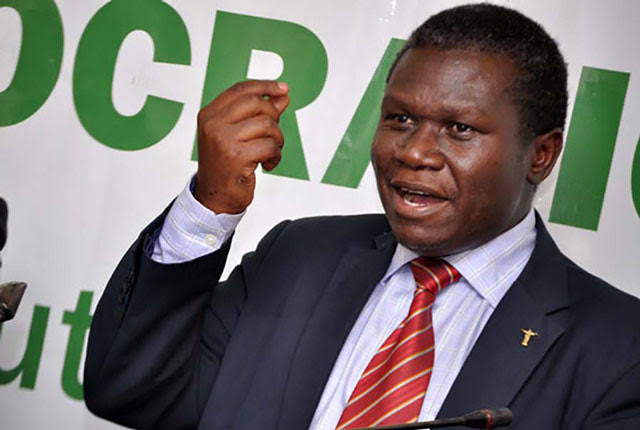 Justice Minister Mao Pitches Camp In Kasese To Support DP Candidate
By Stephen Ocaido
As Kasese by-election takes shape, several political party honchos in the country have travelled to Kasese to give their full support to their candidates.
Among them is contraversial minister of justice and constitutional affairs, who also doubles as DP president who signed a corporation agreement with  NRM, Nobert Mao is rallying masses to support DP candidate Bernadette Busingye.
Mao says, the corporation agreement he signed with NRM can not deter him from supporting his own DP party candidate and knows very well when to draw a line during work and promises to always stay Royal to his party DP.
"corporation is based on very clear parameters, so I am very royal to my party and that's why I am campaigning. When a leader of a party like me is cooperating with NRM and is appointed in a certain position, it doesn't mean you have left your party. When you have competition, it doesn't mean you can't corporate. You compete and corporate at the same time. If there is any part of Uganda that needs truth and justice, it is Kasese. There are land conflicts and it looks like animals have more rights than human beings in some parts of Kasese." Nobert Mao told reporters.
In this by-election of Busongora South, six candidates are vying for the seat and among them is also NRM, FDC and NUP candidates.