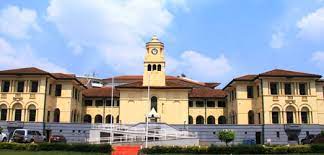 JUDICIAL SERVICE COMMISSION APPOINTS 35 CHIEF MAGISTRATES
By Our Reporter
The Judicial service Commission has appointed 35 Chief Magistrates pursuant to Article 148 of the Constitution of the Republic of Uganda, to the office of Chief Magistrate in acting capacity in the Judiciary Service.
The appointment of these 35 Chief Magistrates brings the total number of Judicial Officers in this category to 74. This appointment constitutes the largest number of Judicial Officers ever appointed in this category by the Commission in one go.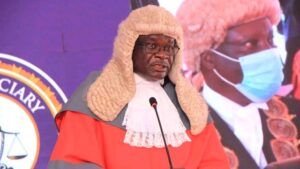 The recruitment is in fulfillment of the expanded Judiciary structure whose goal is to have Chief Magistrates deployed at every District in the Country, to improve access to Justice to the people.
The appointed Chief Magistrates will work in acting capacity for a period of 1 (One) year during which they will be appraised on a set of Key Performance Indicators (KPI s) set by the Commission and the Judiciary to assess their performance before confirmation into the Judiciary Service on permanent and pensionable basis for this position.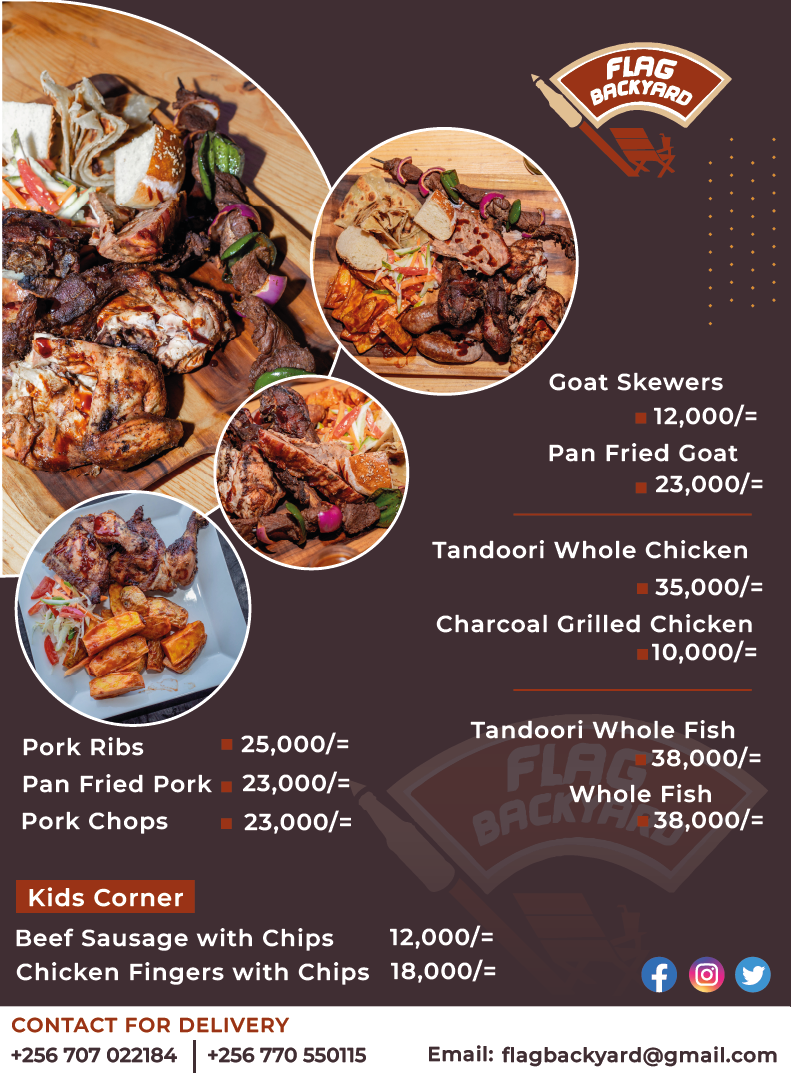 There are 18 male offices and 17 Female with 22 being judicial officers, 8 in Ministries, Departments and Agencies (MDAs) and five in Private Bar.
The appointments are as below;
NO
NAME
CURRENT DESIGNATION
NEW ROLE
1.
HW. Lochomin Peter Fred
Magistrate Grade 1
Ag. Chief Mgistrate
2.
Ms. Neumbe Rita Kidasa
Senior State Attorney MOJCA
Ag. Chief Magistrate
3.
Mr. Kosia Kasibayo
Legal Counsel Petroleum Authority of Uganda
Ag. Chief Magistrate
4.
Ms. Ajok Mary
Principal Legal Officer JSC
Ag. Chief Magistrate
5
HW. Natwijuka Aloysius

Baryeza

Magistrate Grade 1
Ag. Chief Magistrate
6
HW. Nsenge Roseline
Magistrate Grade 1
Ag. Chief Magistrate
7
HW Namusobya Sarah Mutebi
Magistrate Grade 1
Ag. Chief Magistrate
8
HW. Alule Augustine
Magistrate Grade 1
Ag. Chief Magistrate
9
HW. Nihawa Shallon
Magistrate Grade 1
Ag. Chief Magistrate
10
HW Angura Fiona Sheila
Magistrate Grade 1
Ag. Chief Magistrate
11
Ms.Nanvuma Jane Francis
Senior Legal Officer JSC
Ag. Chief Magistrate
12
Mr. Kibombo Andrew
Manager Litigation NEC
Ag. Chief Magistrate
13
HW. Atim Harriet Okello
Magistrate Grade 1
Ag. Chief Magistrate
14
Mr. Okot Thomas Aquinas
Senior Inspectorate Officer IG
Ag. Chief Magistrate
15
HW. Mfitundinda George
Magistrate Grade 1
Ag. Chief Magistrate
16
HW. Nakyazze Racheal
Magistrate Grade 1
Ag. Chief Magistrate
17
Ms. Kabahuma Lucy
Chief State Attorney ODPP
Ag. Chief Magistrate
18
HW. Karungi Doreen Olga
Magistrate Grade 1
Ag. Chief Magistrate
19
HW. Awidi Suzan
Magistrate Grade 1
Ag. Chief Magistrate
20
HW. Kabugho Byakutaga Caroline
Magistrate Grade 1
Ag. Chief Magistrate
21
Ms. Namazzi Ann Jacqueline
Managing Partner, Private Practice
Ag. Chief Magistrate
22
Mr. Adoko Joe Fay
Head Litigation, Private Practice
Ag. Chief Magistrate
23
HW. Epobu Daniel
Magistrate Grade 1
Ag. Chief Magistrate
24
HW Komakech Kenneth
Magistrate Grade 1
Ag. Chief Magistrate
25
HW. Ssemwanga Nalugya Mariam
Magistrate Grade 1
Ag. Chief Magistrate
26
HW. Osauro John Paul
Magistrate Grade 1
Ag. Chief Magistrate
27
HW. Gakyaro Mpirwe
Ag. Chief Magistrate
28
HW. Owino Paul
Magistrate Grade 1
Ag. Chief Magistrate
29
Mr. Nashiero Mwandha Robert Ekirita
Assistant Commissioner Legal,  MLOG
Ag. Chief Magistrate
30
HW. Muhangi Saverino Gibson
Magistrate Grade 1
Ag. Chief Magistrate
31
HW. Akankwasa Edward Kabayo
Magistrate Grade 1
Ag. Chief Magistrate
32
Ms.Adikin Esther
Centre Manager, JCU
Ag. Chief Magistrate
33
Mr. Gumtwero Justine Olal
Part time Lecturer, LDC
Ag. Chief Magistrate
34
Ms. Ociba Gloria
Managing Partner,  Private Practice
Ag. Chief Magistrate
35
HW. Byamugisha Derrick
Magistrate Grade 1
Ag. Chief Magistrate