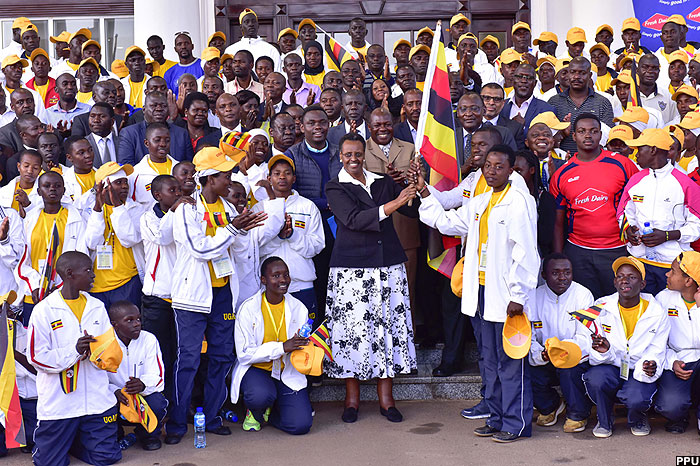 Minister Muyingo Set to Flag Off Team Uganda to Arusha
By Our Reporter 
The State Minister for Higher Education will on Tuesday flag off the Ugandan delegation ahead of kickoff for the 20th edition of the Federation of East Africa Secondary Schools Sports Association (FEASSSA) games
The delegation will be led by the ministry of education and sports officials, national council of sports, Uganda Secondary Schools Sports Association (USSSA) executive members, school representatives and the media.
According to the circular released by Christopher Mugisha; the vhief executive officer of USSSA, says the First Lady and minister of education and sports, Janet Museveni will be represented by minister of state for higher education JC Muyingo to flag off team Uganda at National Council of Sports, Lugogo at 10:00E.A..T.
However, the teams and their officials have been encouraged to assemble in their tracksuits at the National Council of Sports by 8:30 am.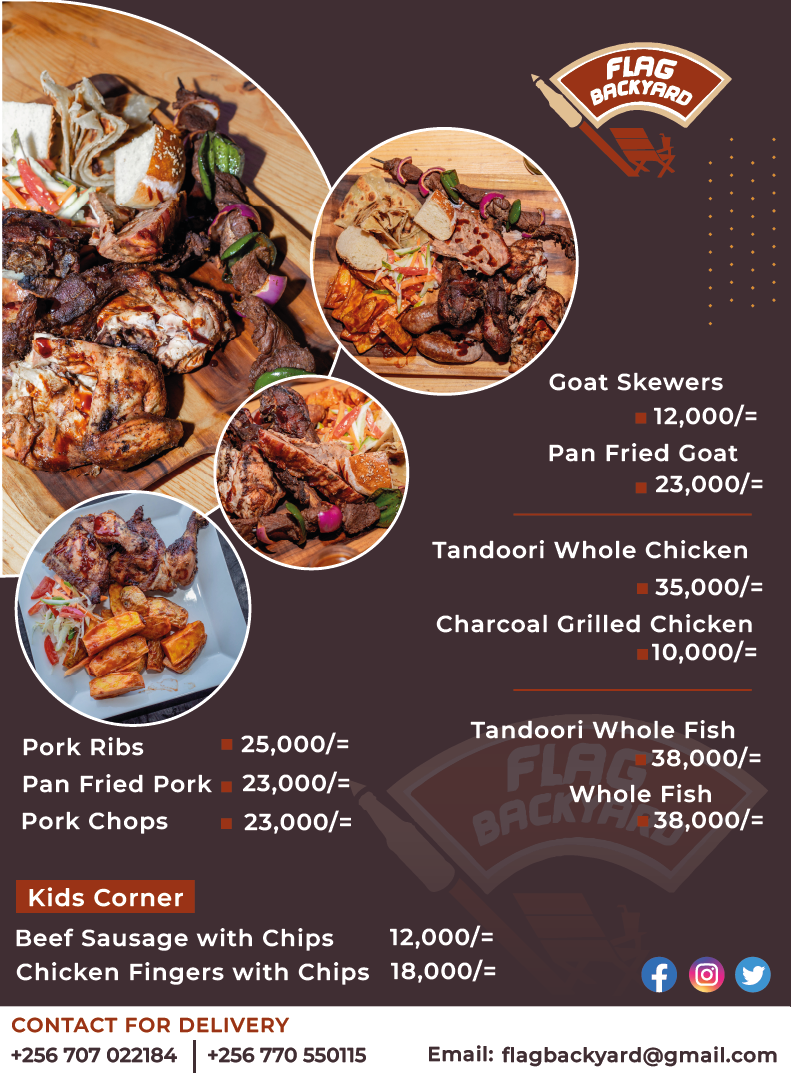 Team Uganda will be represented by a big delegation of over 700 participants in, swimming, athletics, football, handball, basketball, volleyball, netball, hockey, rugby (7's and 15's) and racket games.
One of the powerful Teso region schools, Amus College School, Kawempe Muslim and St. Noa Girls will represent the country in the girl's football, while in boy's category will be represented by; record holders, St Mary's Secondary School – Kitende, Buddo Secondary, Kibuli Secondary and St. Andrews Kagwa School – Gombe.
In netball the record champions St. Mary's Secondary School -Kitende, St. Noa Girls, Buddo Secondary, and new comers Madina Islamic Secondary School will be representing Uganda at the FEASSSA games. In the new sporting discipline basketball 3×3 Girls, USSSA champions St. Mary's Kitende and Buddo Secondary while in Boys, Buddo Secondary school and Watoto Billa, others in main basketball (girls); St. Noa Girls, Bethel Secondary, St.Cyprian Secondary, Nabisunsa Girls School, Buddo Secondary School and current USSSA champions St Mary's secondary –Kitende, In boys; Buddo secondary school and Bethel Covenant School.
Rugby (15s and 7s); Hana International, Jinja Secondary school, Namilyango College, Kings College Buddo, Ntare School and Makerere College School, Volleyball include; Hilton School, St. Elizabeth Secondary, Trust High, Namugongo Secondary and Vocational School, Standard High Zzana and Buremeba.
Swimming Squad include, (Girls); Abigal Mwagale, Atunda Tanja, Busulwa Nahiya, Kaitesi Blessing, Kembabazi Yvone, Naluwooza Anna, Kisawuzi Tasha, Nabukeera Paula, Nabukenya Bilquis, Nakasule Rahmah, Divine Kalungi, Erapu Priscillar, Mugisha Karla, Nagayi Aima and Nakabanda Plaxida, (Boys) include; Ampaire Namaya, Daudi Ocheng, Kato Chriton, Kayemba Daniel, Mulumba Micheal, Mwanguya Grace, Ogwang Silver, Ruggaaju Kevin, Walusimbi Kami, Aziku Ian, Kaumi Pendo, Lubega Akram, Peterson Inhensiko, Kalungi Ethan and Nsereko Nathan.
Meanwhile, the 20th edition of the East Africa secondary school's sports championship that has attracted schools from host Tanzania, Rwanda, South Sudan, Kenya, Burundi, South Africa, Malawi and Uganda will start on September 14th to 24th 2022 in Arusha, Tanzania.