IOC's Blick Lauds Bankers for Embracing Sports
The Uganda Institute of Banking and Financial Services (UIBFS) is set to hold the 2022 annual Bankers Sports Gala slated to run from September 30 to October 31st.
This year's Bankers Sports Gala was launched with a symbolic run by several Chief Executive Officers of leading financial institutions, at the Kampala Sheraton Hotel on Thursday, September 29th 2022.
International Olympic Committee (IOC) member William Blick presided over the event as Chief Guest.
Blick thanked UIBFS for taking sports seriously, and appealed to the financial institutions involved in the gala to constructively engage their customers to follow and participate.
"I want to thank UIBFS and all the banks for taking sports seriously, but I also wish that all players involved can appeal to their customers to actively get involved in the gala, that's the only way it can get bigger every other year," Blick said.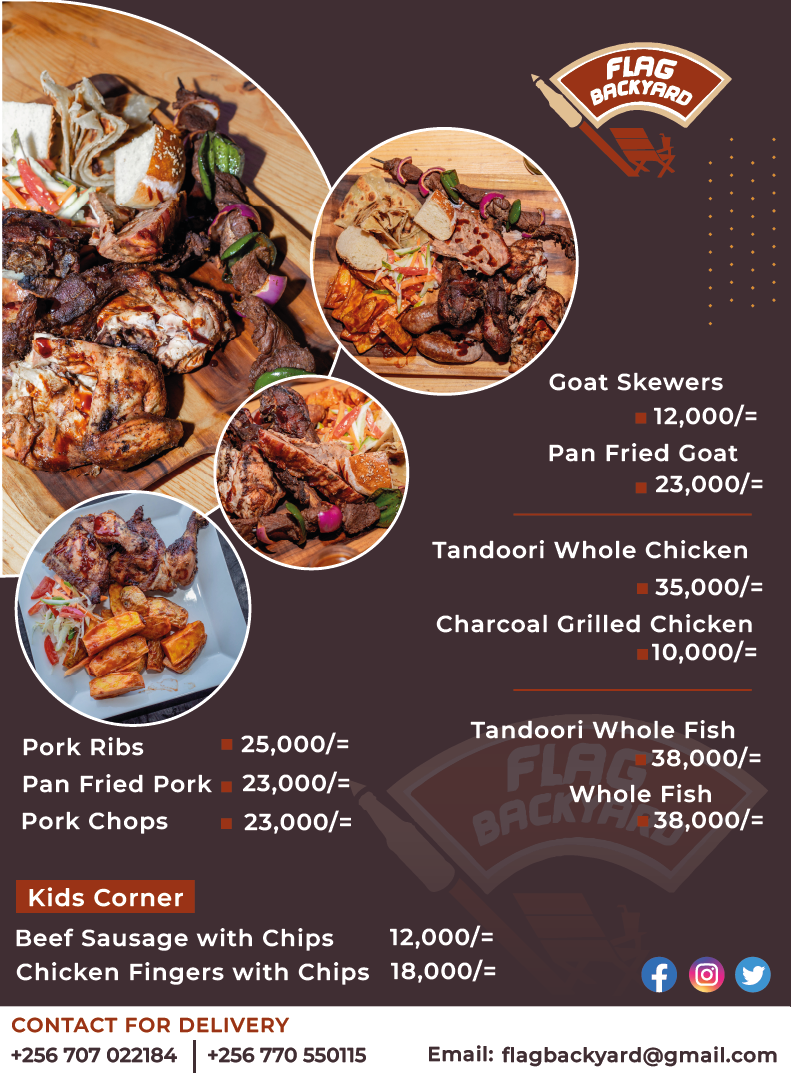 "Eight million people bank both formally and informally, if we could have only 30% of those participating in this gala, then we will not only have a bigger event, but a healthier population as well," Blick added.
Blick who was in the company of Uganda Olympic Committee (UOC) President Donald Rukare also urged banks to start up programs to help sensitize athletes on financial literacy, so that they are able to make well informed long term, and profitable financial decisions.
However, Goretti Masadde who's the CEO UIBFS was happy to have sports administrators like William Blick and Donald Rukare grace the launch of the Bankers Sports Gala.
"Friends we are in the company of very big people in sports. This demonstrates the importance of the event," Masadde said adding that she's happy that many CEOs from the various banks attended the launch.
Meanwhile, I&M Bank, who joined the market in November 2021, after acquiring Orient Bank, will be joining the rest of the commercial banks in Uganda to compete in the Bankers Gala 2022.
Addressing the media at the launch ceremony, I&M Bank representative Godfrey Odoch, who also serves as the Sports Team Manager at I&M Bank applauded the founders and organisers of the gala, for laying a strong foundation that has enabled the initiative to stand the test of time.
"I&M Bank is excited to be part of the Bankers Gala 2022; this is our debut since our rebrand to I&M Bank and the plan is to make it a memorable one for us.
The gala is testament of how far we continue to push boundaries for our clients as the banking sector.
In a special way, I applaud the founders and organisers of this gala, whose courage, determination, and ability birthed a sector unifying initiative," said Odoch.
The one-month long gala will see the country's leading finance and banking players compete in virtual games like the 21-day fitness challenge and online quiz, including outdoor games.
The 21-day fitness competition will start on Friday, September. On 16th October, outdoor games will be happening at Kyambogo University followed by indoor games scheduled for 23rd October at Lugogo Indoor Arena which will also be awards night.
Outdoor games will include football, athletics, tug of war, sack race, netball, volleyball, basketball, bottle balancing, 3 legged race among others whilst indoor games will comprise of table tennis, badminton, chess, darts, pool and others.
The Bankers Sports Gala will be capped by a run that will be happening on World Savings Day (31st October). This will comprise of 3km, 5km and 10km. On the same day, the Savings challenge and seasion two of the banking and Financial services awareness month will be launched.
Beyond Sports Organization (BSO) who are the technical administrators of the gala revealed that they are looking at promoting Olympic Values (Excellence, Respect and Friendship).
Meanwhile, UGAFODE Microfinance (MDI) emerged champions last year with an accumulative 351 points after winning in all categories. NCBA Bank finished second with 331 Points whilst DFCU Bank and Housing Finance Bank capped the podium with 328 Points each.
The Bankers Sports Gala is a grand sporting, networking & social event that draws participation from employees of supervised and licensed financial institutions including Bank of Uganda (BOU) and its major objective is to foster relaxation of body & mind, provide forum for fitness, education, fun and entertainment for participants.
The Bankers Sports Gala is organized by the Uganda Institute of Banking and Financial Services (UIBFS) & Uganda Bankers Association (UBA) in conjunction with Bank of Uganda.