How Stanbic Bank plans to relief customers' financial stress through wumula ka stress campaign
By Wod Omoro
 Kampala: Stanbic Bank Uganda on Thursday, unveiled a financial relief package in a campaign dubbed "Wumula ka Stress; (relieve your stress)," whose benefits include, up to 75-days' grace period before the start of an 84-month (7 years) repayment for customers who take new personal loans or top-ups, between January and April 2023.
Speaking to journalists in Kampala, Stanbic Bank's executive director and head of business banking, Emma Mugisha said the 90-day campaign is designed for parents, schools, and suppliers, ahead of the start of the 2023 academic year.
"To our customers who are also parents, we are saying, access a collateral free loan of up to Ugx250m-repayable in 84 months and enjoy a repayment grace period of up to 75 days-normally, repayment starts immediately. That way, we can relieve your stress.
For school owners, we know the pressure that comes with receiving students for the new academic year—to ensure that you have enough operating capital, we are enabling them to access up to Ugx500m of collateral free credit, within 24 hours which they can repay within two-school terms, as they collect," Mugisha said.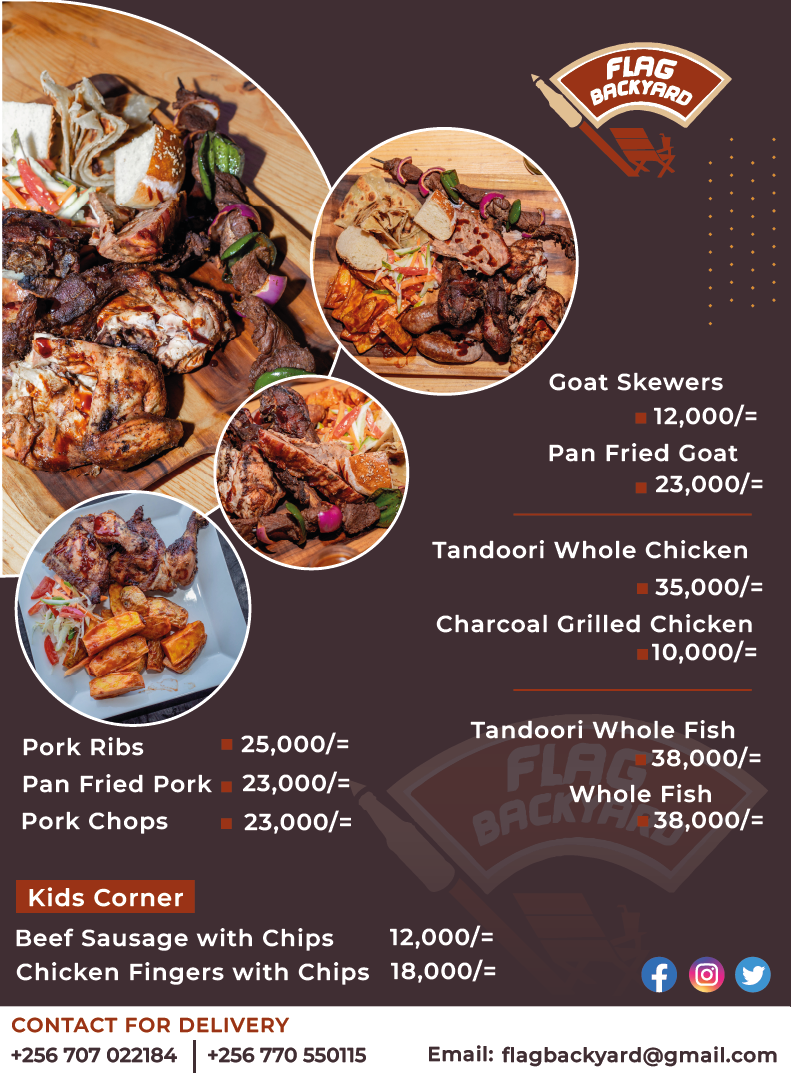 Using FlexiPay, the schools registered on the platform have also been enabled to collect school fees in a more transparent, efficient, and secure method.
"Many schools struggle when it comes to collecting school fees, using manual collection, and accounting methods. FlexiPay has been enabled to assist our schools not only collect fees efficiently but also pay for bills and other suppliers at a more cost-effective rate which reduces their operational expenses," Mugisha added.
At the start of the 2022 academic year, Stanbic Bank relieved schools of Ugx1.5b worth of accrued unpaid interest on loans, this, after the Covid-19 pandemic had forced them out of operation for nearly two years-the initiative directly benefited over 100 schools.
The bank is currently running a FlexiKatale promotion in partnership with several local TV stations, giving a platform to its customers that can't afford TV advertisement to showcase their services and products, ahead of the new school term.
Stanbic Bank's head of consumer banking, Israel Arinaitwe, said the festive season which is characterized by heavy spending is often followed by financial stress as parents struggle to find resources to return children to school; school owners finding operating capital and, suppliers-money to stock.
"Therefore, the campaign is to show for all these customer segments and ensure that we support them to have the best possible start to the new year; hence the campaign, Wumula Ka Stress," Arinaitwe said.
On the issue of how the Central Bank Rate (CBR) defining commercial banks' lending rate, Arinaitwe had this to say: "The Central Bank Rate is a reference point for all the other rates in the industry to follow, whereby an increase or decrease will signal that the other rates will also follow suit."
Paul Tamale, the head of card business said as parents do back to school shopping for their children, they will also stand a chance of winning back up to 20% of the total expenditure when they buy from select outlets around the country.
"We are encouraging our customers to shop with their VISA cards; it is not only secure but also comes with benefits such as enjoying discounts and earning back some of the money you spend," he said.
School owners are also being encouraged to apply for the Stanbic Bank school comprehensive insurance which covers them against hazards such as fires, floods, and accidents.
"In the past, we have seen cases of schools getting burnt, school buses overturning and many other calamities; our Stanbic School Comprehensive product is designed to protect you from such and ensure business continuity," said Dogo Singh, the head of Bancassurance (Insurance).
Dogo added that for parents seeking to relieve themselves from the stress that comes with paying out of pocket when children fall sick, the Stanbic MediProtect would help.
"Most Ugandans don't have medical insurance mainly because it is expensive. Therefore, we created an affordable solution called 'MediProtect' in partnership with Prudential. With as low as Ugx600,000, a parent can have their child insured for a year, relieving you of the stress that comes with paying for hospital bills out of pocket," Dogo added.
Insurance penetration vis-a-vis Bancassurance
 Currently the insurance penetration in the country is at less than one percent (0.85%) according to the Insurance Regulatory Authority (IRA). But ever since the incorporation of insurance services into banking services over two years ago through a joint partnership by Bank of Uganda and the Insurance Regulatory Authorities, the number is growing according to Dogo.
He said that currently, Stanbic Bank has about 123,000 clients onboard their Bancassurance platform. However he says, there is still a lot of work to be done to increase the portfolio.
On whether commercial banks are taking clients away from insurance agents Dogo had this to say: "Our growth most especially comes from the current portfolio of clients who were not consuming insurance, and not existing clients from insurance industry players."