Hon. Engineer Magogo, fool us not! 
By Gibby Kalule Kibirige
Kampala – Greetings to football fans and all the viewers that took their time and asked the right questions to the panelists during NBS Frontline talk show on 27th April 2023.
FUFA president Eng. Moses Magogo, Peter Ogwang, the Minister of State for Sports, Semujju Nganda and the rest. I was surprised to see Magogo look as though he had been placed on a show that was moderated in Chinese because he hardly knew what to say when he was asked about a number of issues ranging from the current crisis in Uganda football to the self-proclaimed Magogo Sports Bill, as he confidently claimed and corrected Minister Ogwang during the show.
It's so shocking that Magogo who has been at the helm of Ugandan football for the last fifteen years and has foreseen the declining state of some of Uganda's best facilities such as Mandela National Stadium at Namboole which used to generate so much revenue was looking surprised while demanding improved sports infrastructure thereby trying to justify his poor decision of costing the government money to have the Uganda Cranes games played in foreign countries Egypt and Cameroon respectively.
It's indeed a shame that Magogo's poor decisions to invest billions in the FUFA House, FUFA radio TV only to serve his personal goals is enough evidence of his lack of administrative/business experience and technical know-how despite having governed the game of football for the last 10 years!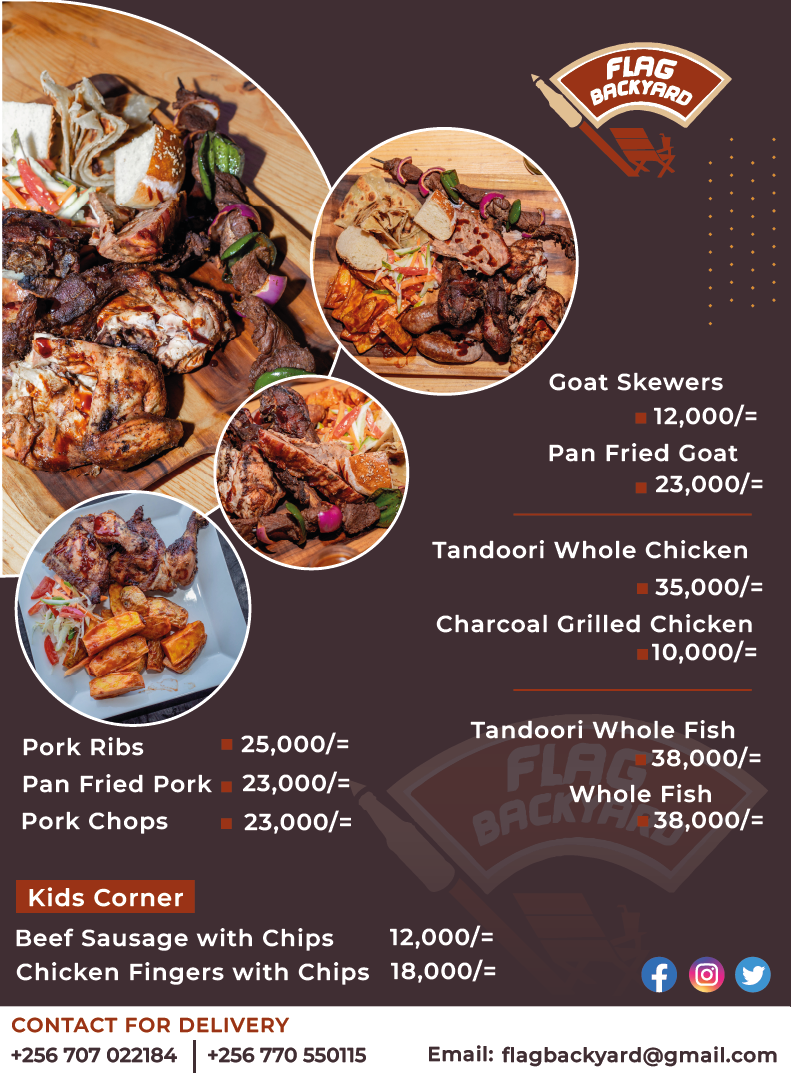 In regards to Uganda Boxing Federation (UBF) President, Moses Muhangi's frustration about low funding yet FUFA walks away with a lion's share, Magogo simply stated that football is such an expensive sport, especially in the development of players before they become a finished product.
Magogo should be reminded that these players are a feeder to the national team that brings FUFA more than Shs30b annually from the government of Uganda, FIFA as well as money/funding from sponsors like Airtel Uganda and currently MTN Uganda.
These players are developed by football clubs and owners that make painful sacrifices to sustain them, with most players going months without salaries and without protection. So, which employment was Magogo referring to? Is it the employment at the federation where USD2m sustains him and his administration or the employment created by football clubs that are his last concern?
Credit goes to some of the private companies like KCC Football Club and Vipers Football Club for consistently adding value to the game and the players.
FUFA receives USD5m every financial year and it's a fact in contrast to Magogo's misleading information that FUFA receives USSD3m every three years and that the federation has USD2m extra to run its operations.
In addition, FUFA receives money in every World Cup year; for instance, in 2014 after the World Cup in Brazil, FUFA received an amount not less than USD2m. FUFA received money from CAF in 2017 after qualification and later in 2018 after the World Cup in Russia, the federation received at least USD4m.
With the success of the World Cup in Qatar, FUFA will definitely receive an amount between USD6m and USD10m. One wonders why the governing body fails to even pay the mandate fees to the champions of the league despite all the assured inflows.
To date, some clubs have not been paid their champion bonus fees for winning the UPL which clearly indicates that these clubs are not given priority by the governing body when it comes to funding.
As much as the federation's mandate is to protect the interest of all stakeholders in the game, none of the Ugandan football clubs benefited from the FIFA grant of USD1m Covid relief funds, yet an additional USD500,000 for women's football federation has never been disclosed to Ugandans.
It should be noted that FUFA also receives extra funding to cater for national teams' logistics such as travel costs, equipment and all associated costs.
One wonders what it takes for any aspiring Ugandan to realize their dream of working for such an expensive federation or desire to contest for leadership and especially given that FUFA's mandate is to serve Ugandans with the most qualified personnel that will bring quality to the nation.
Such an ambition or dream is more of a myth than a reality. The absolute power to hire and fire lies only in the hands of the FUFA president thereby rendering heroes of yesterday, like Issa Ssekatawa, to seek employment as a mosque janitor despite his immense contribution to the game.
It has become a fact that Uganda shall not be able to see another football leader without the blessings of the less experienced, but the shrewd MP from Budiope since it's easier to stand against the president of Uganda than challenge the FUFA incumbent whose executives have become experts at changing the constitution like football boots.
It's unfortunate that Uganda Premier League (UPL) and Big League engage, about 900 players (potential jobs if clubs paid players promptly) and get no representation to funding whether from government, or FIFA.
Uganda Cranes which is indeed FUFA's cash cow consisting of about 30 players depending on call-ups, receives about Shs20b annually yet Magogo recklessly discouraged AZAM from becoming the main sponsors of the league in favour of a 10-year Startimes sponsorship package.
This poor strategy has neither helped the clubs nor Ugandan players in terms of marketability. Who in this day and age would commit such sporting suicide? AZAM, as a sponsor was presenting a great opportunity for Ugandan athletes in the Tanzania league where we have had players like Nicholas Wadada, Tadeo Lwanga, Brian Majwega, Emmanuel Okwi to mention, but a few and all these boys earned in excess of USD50,000 annually. AZAM has so far invested USD100m in Tanzanian clubs and within an acceptable moment of time, it has built trust and transparently continues to gain brand value for its money.
Such selfish decisions have crippled local clubs. It would also be prudent for Magogo to provide more details about the forex that he mentioned at the talk show, especially after having discarded such a huge sponsorship opportunity in favour of a deal that was purely motivated by commissions.
I wonder what sort of football development Magogo is talking yet the clubs were never represented at the negotiation table nor did they approve that deal. This probably explains why the easiest persuasion he is selling to Ugandans is the qualification bid to AFCON.
Countries such as Gambia in Africa had their maiden appearance in AFCON last year, but they boast of more than 50 professional players in the elite leagues of Europe including the English Premier League?
How much more funding would Magogo likes to receive before Uganda sees our own players in such glamorous competitions? Magogo has no moral authority to demand the cancellation of the contractors rehabilitating Mandela National Stadium at Namboole on grounds of lack of experience, which he himself lacks to lead the dreams of more than 40 million football-passionate Ugandans despite FIFA funding.
His claims that FUFA is suffocated with 11 national teams is just a disguise to discourage demand for transparency and accountability, as most national teams only assemble two weeks before a competition and some junior national teams do not even get any fees.
While FIFA, CAF, UEFA have made different strides to increase participation and improve quality as well as revenues including, but not limited to slots for world cup qualification, more slots at AFCON in each group, FUFA has instead gone the opposite direction by abruptly decreasing the number of UPL clubs from 22 to 16 without approval from majority stakeholders.
Such poor judgement did not favour club bosses that had made long-term investments in players, and other logistical commitments thereby causing unemployment to players and coaches.
Such careless judgment only favoured Magogo, the decision-maker as it created more funds available to him from the Startimes deal since the contract had originally accommodated the interests of 22 clubs. A country with a youthful and football-passionate population with more than 135 districts deserves better representation to serve the interests of each Ugandan nursing a dream to work or participate in football
My final advice to Magogo is that FUFA being a public office and football being the most popular sport in the land, it is worthless engaging in social media fights with passionate fans, goodwill football administrators and stakeholders.
When it comes to the national football team, hiring a manager with limited capacity to improve the quality of the players as well as understand the path-to-player development has largely cost the country in terms of revenue and potential talent!
FUFA's practical mandate is to develop the game of football in Uganda by making the best decisions for clubs and players by transparently bringing the game to all districts. Please, therefore, encourage FUFA to establish an online presence where the youth and other people of Uganda with goodwill can transparently have access to the available jobs as long as they have the qualifications.
Former players are the beginning points to restructuring, planning, organising and building a strong technical human capacity to enhance the ideologies of the game directly from the grassroots. Uganda's youth and the community should never be used as a weapon to divide and rule by rewarding a few with hefty packages and instigating them to blackmail others that don't share one's ideology. Football is not politics.
The writer is a sports consultant, mentor and football entrepreneur.