Health services boosted as MP Tusiime donates Ambulance to Rwampara East
Mbarara
Locals from Rwampara East constituency have cursed the bad leadership of the past regime after receiving a brand new Ambulance from the current MP Julius Tusiime Karuhanga who donated it to his electorates.
Rwampara district is one of the districts in Uganda that has been suffering from the challenge of poor health service due to bad leadership. Currently health service are rapidly improving in one and a half years after a serious intensity on health care by the current regime of MP Tusiime.
Tusiime has donated a complete health care Ambulance to the people of Rwampara East after realizing that many people from his constituency have suffered and some died in a process of labour due to lack of emergency means to access Hospitals or medical centres. It is said that there has been a large gap in health service in Rwampara district which the former leaders did not consider in their regime.
According to the locals, they are not happy with Rwampara MP Charles Ngabirano whom they claim has not done much to transform their area.
Olivius Malidadi one of the locals from Mwizi Sub-county revealed that women had suffered due to lack of emergency transport means. That there has been poor transport in the constituency which could hinder the movement of women in labour to access Hospitals. That many mother's in Rwapara have been using traditional means to produce which is very dangerous and risky to their lives. Malidadi added that now that they have received an ambulance there is no more lamentations.
"We have really suffered as mother's because it has always been hard for us to access Hospitals for labor process and I think this was caused by bad leadership by our former MP. You can imagine we have been paying about 500,000= to hire an emergency transport means to take you to Mbarara Referral Hospital especially when your in labour but now it's going to be much easier for us since our MP Tusiime has brought for us an Ambulance. " said Malidadi.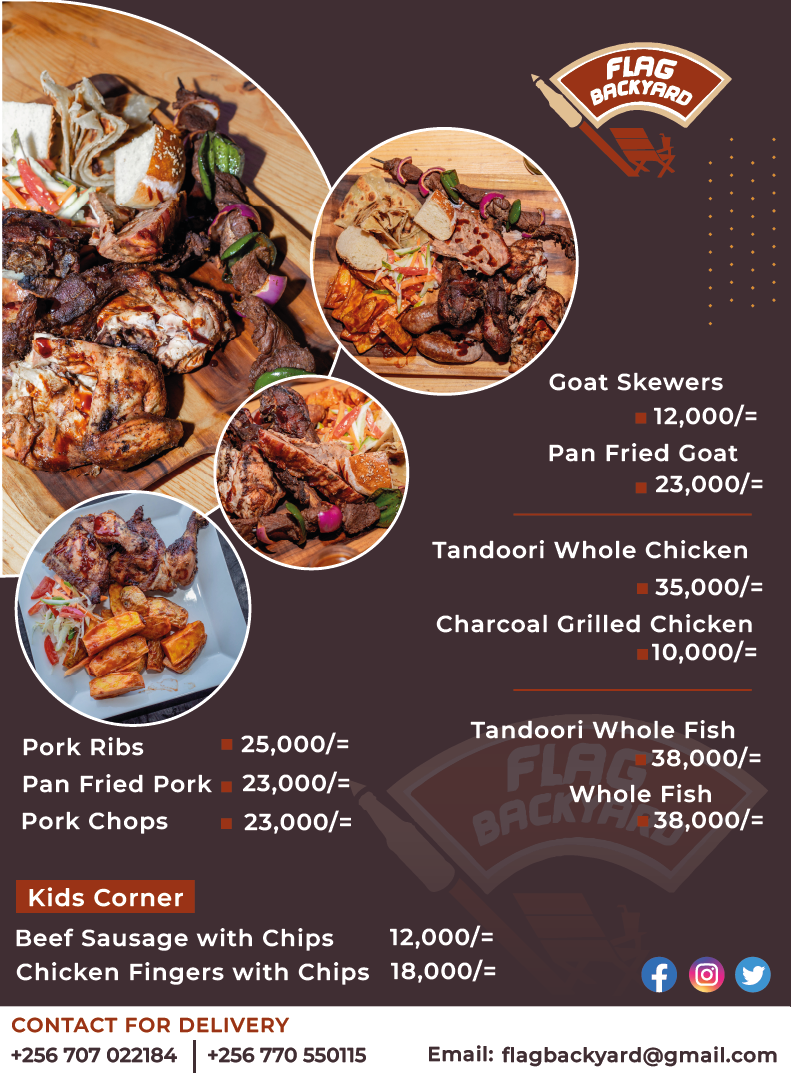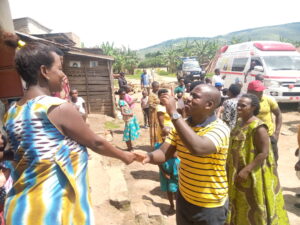 According to MP Tusiime, Ambulance is meant to help the people of Rwampara especially women to easily access hospital or health centres for labour. He said that this Ambulance will benefit all the sub-couties of Rwampara East without discrimination.
He cautioned that no one should be charged more than 50,000= for transport on this Ambulance. This was donated on Easter Sunday.
Tusiime has largely improved Health service in Rwampara as he emphasized during his campaigns. He promised the people of Rwampara East that in less than 2 years he will buy for them an Ambulance to sort out the emergency. Recently Tusiime started a campaign of Tweragurize which is meant to improve Health care in the constituency, this is where one is mandated to pay only 50'000= to have a health insurance.
" Our women have been dying due to lack of emergency transport means, some women would even produce in taxi before reaching hospital but now I have bought for them an Ambulance as a moving hospital which will also help the women in labour so fast. I have also realized that there has been a challenge of health medical centers in the constituency and I have also started one as Rukarabo Hospital near Mwizi Archdeacon. Am here to give service to people, and I have also decided to raise my half salary back to people who voted me" said MP Tusiime.