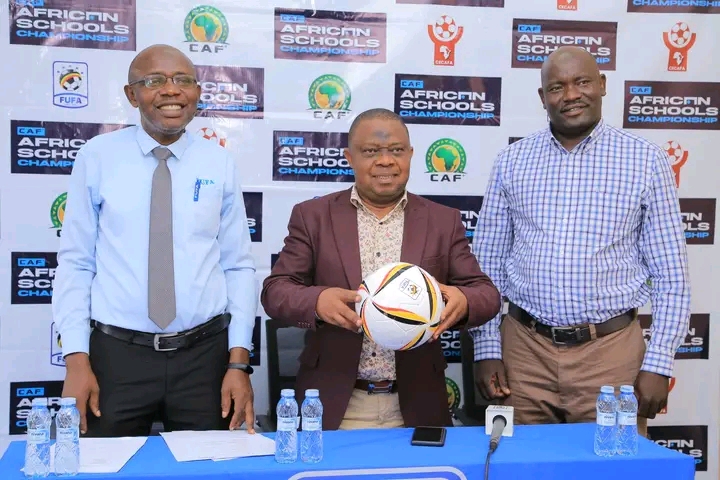 FUFA Confirms 20 teams For CAF African Schools Programme
FUFA has on Wednesday confirmed 20 schools that will take part in the inaugural CAF African Schools Programme.
The Programme has a CAF African Schools Championship that was launched earlier this year with 41 Member Associations taking part.
The National Championship in Uganda will be staged between 15th -24th July at FUFA Technical Centre, Njeru.
FUFA 1st Vice President Justus Mugisha briefed the media about the intentions of the tournament indicating it will help in improving grassroots football.
"CAF President Dr. Patrice Motsepe understands the importance of Grassroot football and he thought it wise through the Motsepe Foundation to have this Programme spreading across its Member Associations," he started.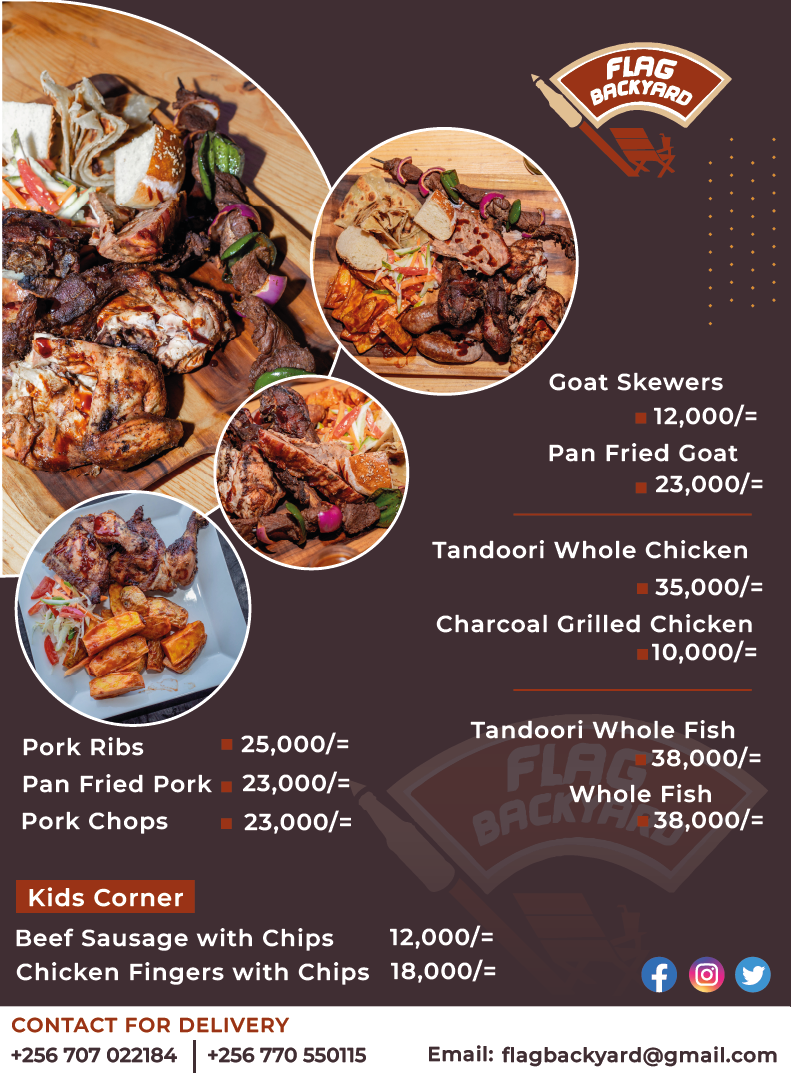 "Grassroot football especially in Africa is within schools. Therefore, this intervention will help to create an organized platform for players at a young age."
The 20 Schools selected include;
Boys
St. Mary's Boarding SS, Kitende
Buddo SS
Standard High School- Zzana
Teso College Aloet
Amus College
Kibuli SS
Jinja SS
Mukono Kings High School
Dynamic SS
Royal Giant School
Girls
Kawempe Muslim SS
Uganda Martyrs High School- Lubaga
Rines SS
Jinja SS
Wakiso Hill SS
King of Kings, Fort Portal
Tagy High School
Gadhafi Integrated Academy
Olila High School
Royal College Namugongo
According to FUFA Deputy CEO-Football, Decolas Kiiza, selection of the aforementioned schools was based on their performance in recent schools Championships organised by USSSA.
"FUFA based on performance of schools in recent USSSA Games to come up with the final list. St. Henry's College Kitovu withdrew because of preparation for their centurion celebrations and were replaced by Mukono Kings High School."
Joseph Opio, an official from department of Physical education at the Ministry of Education and Sports who also was also part of the press briefing lauded FUFA and CAF for this Championship and indicated this is a right step in nurturing talents.
"On behalf of the Ministry of Education and Sports, I would like to extend sincere appreciation to both FUFA and CAF for this initiative. We are hopeful that this Championship will be a bedrock for future stars. Exposing players to such competitions at a young age helps them to become better." He said.
About the tournament
Dates
Boys Category
Reporting Date – 15th July 2022
Competition Dates -16th -19th
Girls
Reporting Date -20th July 2022
Competition Dates – 21st -24th July 2022
Each School is allocated 20 slots, covering 17 players and 3 officials.
However, a school can have a maximum of 5 officials and minimum of 15 players.
Officials:
Team Manager
Head Coach
Safe Guarding officer
Assistant Coach (Student)
Journalist (Student)
Players must be between 12-15 years (Born between 1st Jan 2008 – 31st December 2011)
Only coaches with a minimum of CAF D will be allowed on the technical bench.
Playing format
Teams will play using half of the pitch in 8-Aside format.
Games will have two halves, each lasting 20 minutes with a 10-minute interval.
Teams will have opportunity to make unlimited substitutions.
10 teams divided into two groups of 5 each.
The top team in each group after a round robin format will advance to the final.
The Champions both in the Boys and Girls category will represent Uganda at the Zonal (CECAFA) African Schools Championship that will be hosted by Uganda in December.
The winners of the Zonal Qualifiers will then advance to the CAF African Schools Championship that will take place in March next year.
It should be noted that CAF President Motsepe launched the CAF African Schools Football Programme in Maputo, Mozambique earlier this year.
According to Motsepe, Schools football is at the heart of the long-term development and growth of African football.
The CAF African Schools Football Programme is a partnership involving CAF, African Governments, and Football Associations from 41 participating countries.
Besides offering boys and girls the platform to compete, the Programme also involves provision of education, coaching, football and skills development courses.
The winning schools will use the prize money to provide football infrastructure, equipment and educational development courses at these schools.
The participating schools will also benefit from this capacity building and training program with teachers getting selected to enrol in CAF coaching programmes.
The other objective of the Programme is on the social impact of football in the communities and countries where the schools are – using the game to change the face of Africa.
Leadership Development
Children from each participating school will deputize their teachers in administrative roles within the team set-up to learn first-hand the qualities required to lead a winning team.
Young Reporter Programme
Students will be selected to learn media related skills like journalism and TV/Radio commentary.
Young Referee Programme:
Children will be trained on how to interpret the Laws of Football and they will be given opportunities to officiate matches during the championship.
Credit: FUFA media.