Fourth gruesome murder in Kampala by gun
By Evans Najuna 
Kampala – Kampala Metropolitan Police has commenced investigations in an incident whereby security guard belonging to Capital Guards and Patrol shot and killed a colleague, and workmate in the same company.
According to KMP police spokesperson ASP Luke Owoyesigyire, the incident happened on Saturday, at approximately 12:30pm in Kalule Zone, Lukuli Parish, Makindye Division, Kampala city.
The incident involved a fatal shooting resulting in the death of a security guard employed by Capital Guards and Patrol.
The deceased has been identified as  Mujumbi John, 25.  He was stationed at IDAK Apartments in Konge as part of his security duties.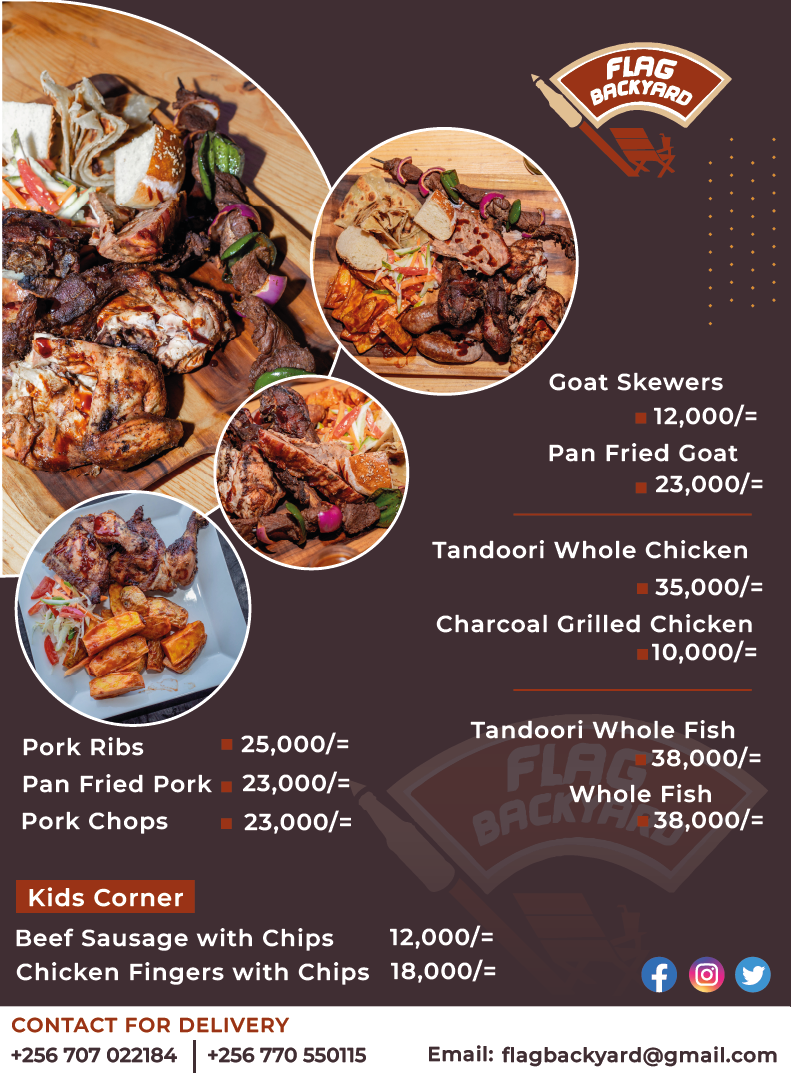 The suspected shooter has been identified as Ochoroi Peter, 26, also employed by the same security company.
Owoyesigyire added that initial reports, indicates that the two individuals had been sharing a rented room provided by the company.
Both guards were armed with SAR semi-automatic rifles, each loaded with five rounds of ammunition. Their assigned duty was to provide security during nighttime, as per their supervisor's instructions.
Eyewitnesses reported hearing an argument between the two guards, conducted in a language they did not understand. Shortly thereafter, a gunshot was heard originating from the same room.
The police swiftly responded to the scene, accompanied by the divisional team and the Scene of Crime Officer . The victim was immediately rushed to Mulago Hospital, where he was pronounced dead on arrival.
During the investigation, two rifles were discovered at the scene.  Two small magazines, capable of holding five rounds each, were also recovered near the firearms. Additionally, two sets of company uniforms were found in the room.
Preliminary findings indicate that the victim sustained a gunshot wound to the forehead, resulting in profuse bleeding. Owoyesigyire noted that at this stage, the motive behind the incident remains unclear and is currently under investigation.
Efforts are underway to gather additional information about both the victim and the suspect through their employer, the security company.
Furthermore, the postmortem report from Mulago City Mortuary will be obtained, and the exhibited firearms and cartridge case will be submitted to a ballistic expert for analysis.
The primary objective of the ongoing inquiry is to locate and apprehend the suspect. "We urge the public to cooperate with law enforcement and provide any relevant information that may assist in the investigation,"  Owoyesigyire added.
He assured the public that Uganda police will give updates of the investigation to the public as they become available.
He also commiserates with the family and friends of the deceased for the death of their loved one.