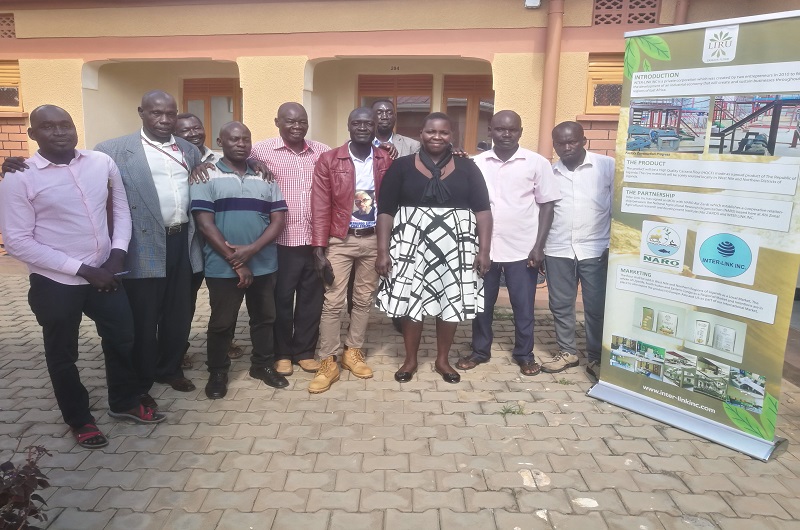 Farmers form cooperative union to boost cassava production in West Nile
By Andrew Cohen Amvesi  
ARUA. A section of farmers in West Nile have formed a cooperative union to boost cassava production in the region.
The union dubbed 'Cassava and Allied Crops Cooperative Society' is aimed at promoting cassava production as an industrial commercial crop in all the districts of West Nile.
Speaking during a consultative meeting organized by NARO Abi Zonal Agricultural Research and Development Institute (ZARDI) at Miami Guest House in Arua City on Saturday, Christine Ayikoru, the chairperson of Cassava and Allied Crops Cooperative Society said their target is to register 30, 000 cassava farmers in the region.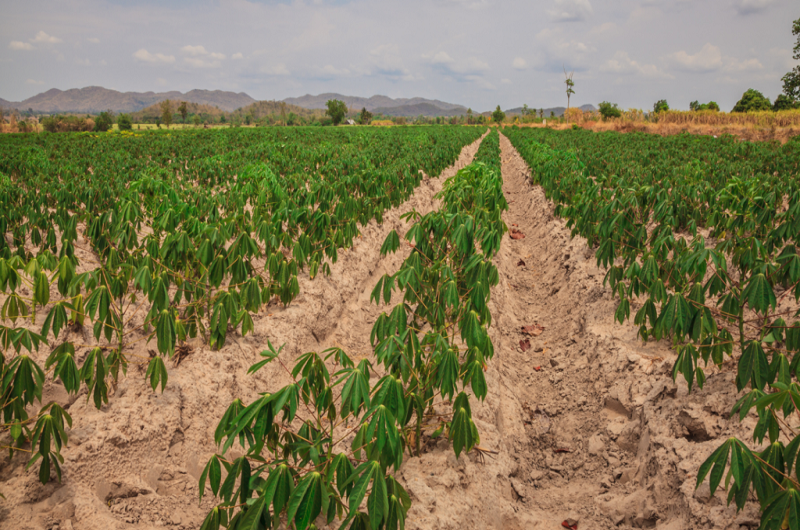 She said the farmers will produce cassava on commercial bases as raw material for Inter Link – Inc, a cassava processing factory undergoing construction at Enjeva along Arua-Pakwach road in Ajia sub-county, Arua district.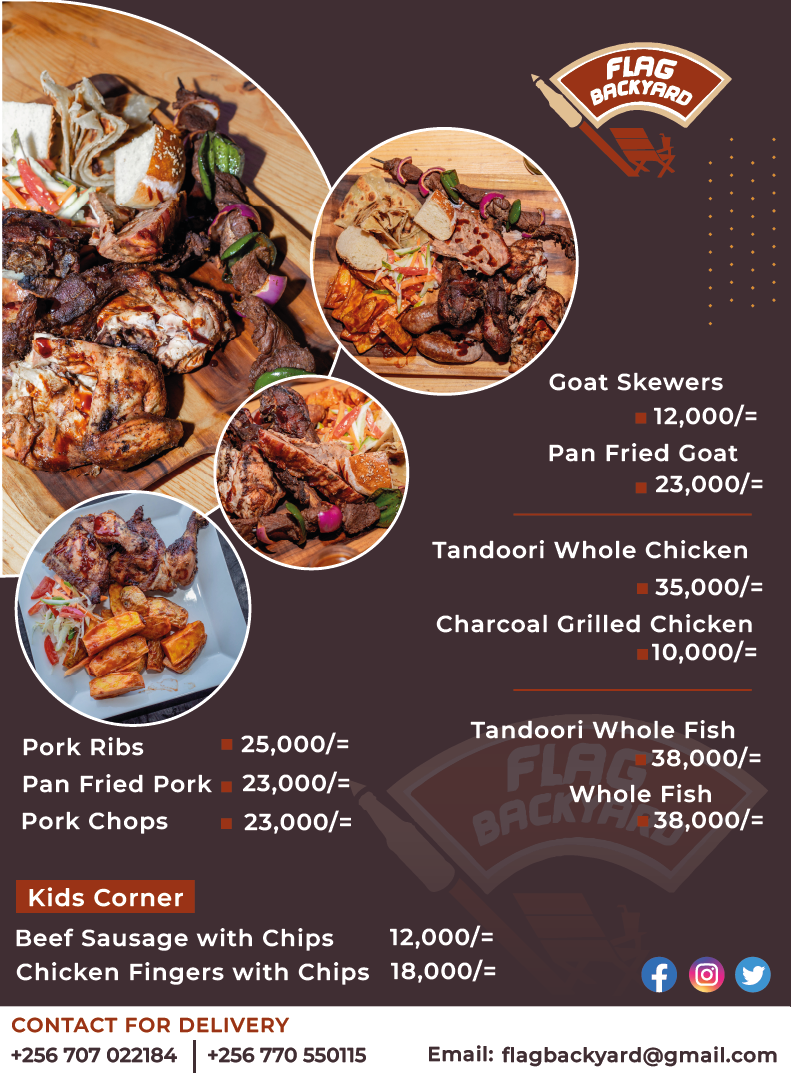 "We have just started the cooperative and we expect different partners to always help us to succeed. Now that our focus is commercial cassava production, we all know cassava is one of the main foods across the country and out of it, we have a lot of products. By this, we look at – if cassava is to be put to the right use, how rich West Nile will be. Through the cooperative, we now need to produce a lot of cassava to feed Inter Link – Inc so that our people can get out of poverty," Ayikoru stated.
According to Silas Anguzu, one of the executive members of Cassava and Allied Crops Cooperative Society, their projection is to produce 100,000 tons of cassava every year.
The projection is in line with Inter Link – Inc operations manager, Samu Jabs Killopas' revelation that the factory is expected to produce 64 tons of high-quality cassava flour on a daily basis upon completion at the end of this year.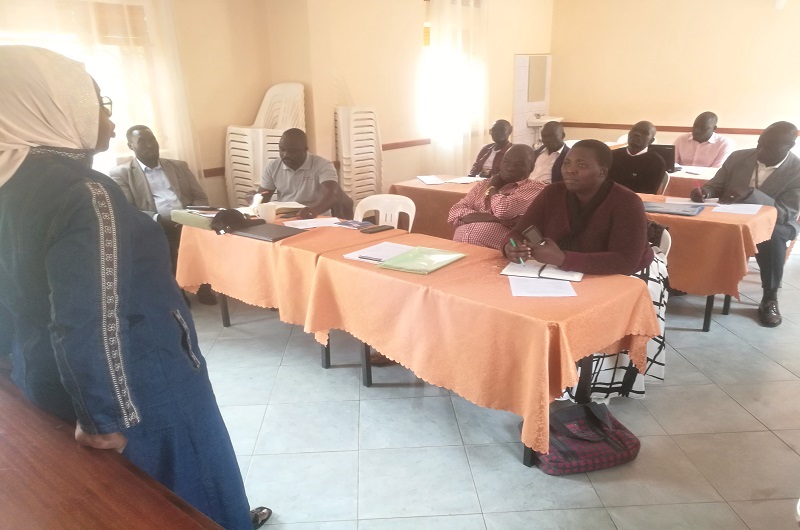 "When we start operating, we shall work in two shifts; day and night. We shall operate for 8 hours during the day and also 8 hours during the night so that our machines can get some time to rest and every hour, our machines will produce 4 tons of cassava flour which means in 16 hours a day, we shall be able to produce a total of 64 tons of high-quality cassava flour," Killopas said.
"We are going to buy cassava from organized cooperatives like Cassava and Allied Crops Cooperative Society so that our capacity of production can be well. Our machines can produce 4 tons per hour as per the current adjustment, so if the supply is enough and demand is higher, we can increase our production to 10 tons per hour, that is our level of production. Just imagine 10 tons per hour multiplied by the number of hours in a day, so the challenge goes back to you people to produce more cassava," Killopas added.
Clement Peace Ejua, a research officer at Abi ZARDI who doubles as the program leader for technology promotion and outreach, advised that in order to meet the demand of the factory, farmers should grow NASE 3, NASE 14, NASE 19 and NAROCAS 1 cassava varieties which have continued to do well in West Nile region.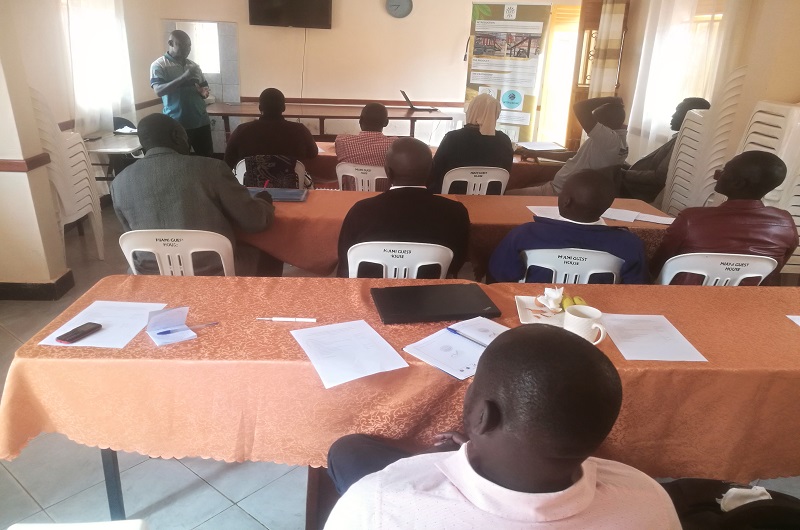 He said the varieties have been proven to be having high potential of yield in the region, adding that the varieties also have the potential to suppress CRBS virus disease.
Ejua noted that under optimal conditions, a farmer can get between 25 to 40 tons of cassava per Hectare (about 2.5 Acres) which can be sold as fresh weighed cassava to the factory at not less than shs1000 per kilogram.
Dr. Rehema Batamuriza, a Lecturer at Muni University said from the meeting, she has realized that there is a dire need to take further steps to advance cassava production in the region.
"At least in the statements each of you has mentioned really shows that there is a problem and I'm happy that this is coming up. I'm also impressed with the factory that is coming in place and the collaboration you people have with NARO. However, depending on what has been discussed, I'm already seeing a supply chain disruption being caused by failure to supply. As a business, I know you have done your work, you know your forecasts but as you forecast your sales; where you are going to benefit, also forecast where you are going to get your raw materials and the sustainability and the continuity of this," Batamuriza remarked.
As a result, Richard Andama Ferua, a member of Terego district chamber of commerce and industries said, now that they have an existing cassava factory in place, people should go into real business and make money.
"We have geo-position disadvantage. Our geographical disadvantage of being 540km away from Kampala should be turned into an opportunity and make money and when you are talking about something, talk about money, and production and the hub is nowhere except NARO in Abi farm. Let us substitute tobacco with cassava and begin to grow cassava ourselves then get into the business to make money," Ferua advised.
William Jabo, a cassava farmer in Ofudri village, Tara sub-county in Maracha district, promised that they are going back to mobilize their colleagues to increase cassava production so as to meet the industrial need.
"I'm here to give you hope that we are going to have sufficient supply of cassava because we already have the farmers. One biggest advantage is we already have fertile organic land and the farmers are already mobilized there. We are only going to reorganize them into groups," Jabo said.