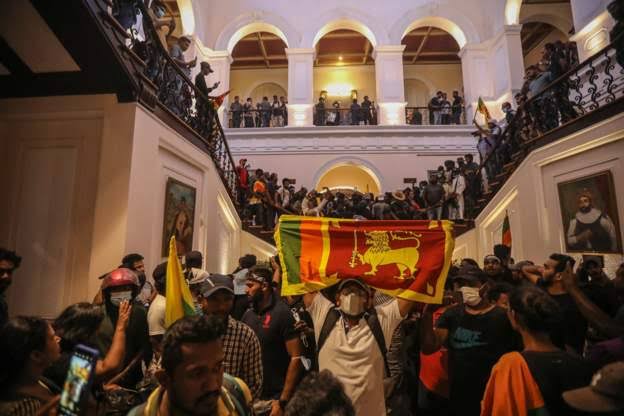 FAILED STATE: Sri Lanka Protesters Refuse To Leave Presidential Palace Until The President Resigns
By Agencies
Sri Lanka's President Gotabaya Rajapaksa has agreed to step down next week, an official said, after protesters stormed the presidential palace and set fire to the prime minister's home to vent their anger over a worsening economic crisis.
Parliament Speaker Mahinda Yapa Abeywardena said in a televised statement on Saturday that Rajapaksa has agreed to resign on July 13.
"The decision to step down on July 13 was taken to ensure a peaceful handover of power," Abeywardena said.
"I therefore request the public to respect the law and maintain peace."
The news of the president's decision triggered an eruption of celebratory fireworks in parts of the capital, Colombo.
Earlier in the day, Rajapaksa was evacuated from the presidential palace in Colombo, before thousands of protesters stormed the building, demanding his resignation.
A Facebook livestream from inside the president's house showed hundreds of protesters packing into rooms and corridors, shouting slogans against the beleaguered 73-year-old leader. Footage of protesters standing and some bathing in the swimming pool inside the president's home widely circulated on social media.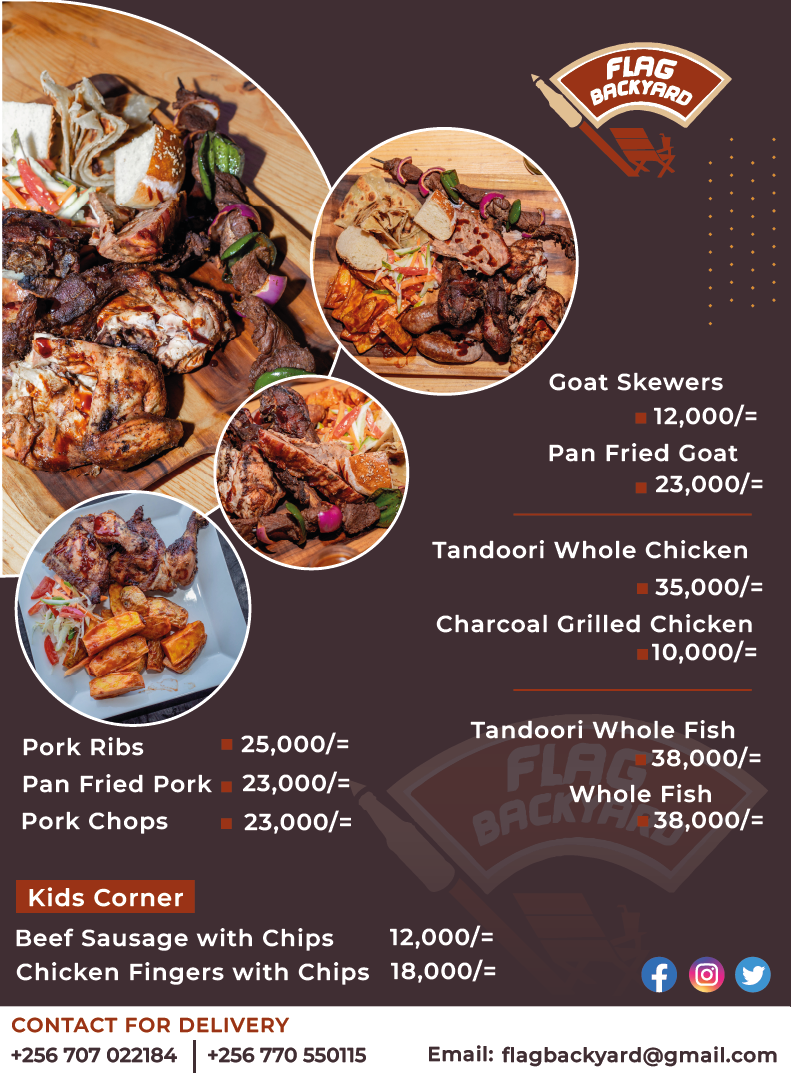 Prime minister to resign, too
Protesters later broke into the home of Wickremesinghe and set it on fire. Video footage on local news channels showed a huge fire and smoke coming from Wickremesinghe's private home in an affluent Colombo neighbourhood. His office said protesters had started the fire.
There were no immediate reports of injuries in the blaze. Wickremesinghe had moved to a secure location earlier in the day, a government source told the Reuters news agency.
Wickremesinghe has also announced his own impending resignation but said he would not step down until a new government is formed.
"Today in this country we have a fuel crisis, a food shortage, we have the head of the World Food Programme coming here and we have several matters to discuss with the IMF," Wickremesinghe said. "Therefore, if this government leaves, there should be another government."
Wickremesinghe said he suggested to the president to have an all-party government, but did not say anything about Rajapaksa's whereabouts.
"We have not had fuel for days … Just imagine running out of fuel. People cant get to work. Kids can't get to school. The whole economy is at a standstill," she said from Colombo.
Saturday's protest began with thousands converging on Colombo's Galle Face Green square in one of the biggest anti-government protests the crisis-hit island has seen this year. Soldiers and police at the president's official residence, which is located near the protest site, were unable to hold back the crowd calling for Rajapaksa's resignation.
In all, at least 39 people, including two police officers were injured and hospitalised amid the protests, hospital sources told Reuters.
Reporting from Colombo, Al Jazeera's Minelle Fernandez said tens of thousands of protesters had arrived in Colombo for the protests.
"People stormed railway stations and literally forced employees to put them on trains and bring them to Colombo," she said. "They say they are taking their country back."
Why demonstrations
Sri Lanka is struggling under a severe foreign exchange shortage that has limited essential imports of fuel, food and medicine, plunging it into the worst financial turmoil in 70 years.
Months of protests had nearly dismantled the Rajapaksa political dynasty that has ruled Sri Lanka for most of the past two decades. One of Rajapaksa's brothers resigned as prime minister last month, and two other brothers and a nephew quit their cabinet posts earlier.
Wickremesinghe took over as prime minister in May and protests temporarily waned in the hope that he could find cash for the country's urgent needs. But people now want him to resign too, saying he has failed to fulfil his promises.
The clashes came after police withdrew a curfew they had imposed in Colombo and several other cities, amid objections by lawyers and opposition politicians who called it illegal. "Such a curfew is blatantly illegal and a violation of the fundamental rights of the people of our country," the Bar Association of Sri Lanka said.
Discontent in Sri Lanka has worsened in recent weeks as the cash-strapped country stopped receiving fuel shipments, forcing school closures and rationing of petrol and diesel for essential services.
The economy in the country collapsed and most people could not afford two meals in a day according to some protestors.(curtsey Al Jazeera news)