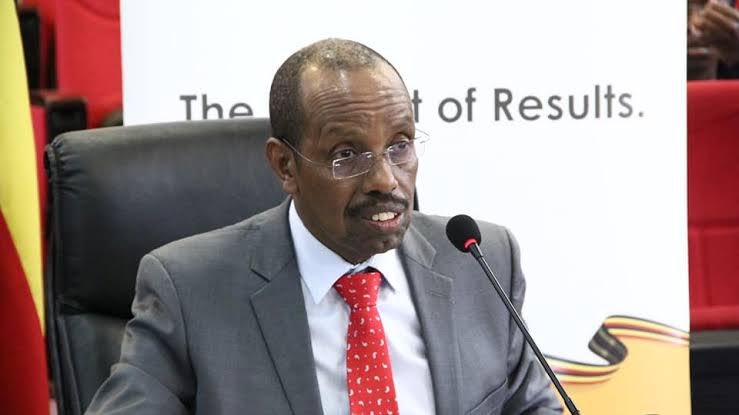 Eulogy: OPM staff recall Muhakanizi's first day at office
By Evans Najuna
Eulogy – Formerly Keith Muhakanizi was well known by many as a Secretary to the Treasury. It took many by surprise when the appointing authority moved him to the Office of Prime Minister as Permanent Secretary which looked like a demotion.
To the contrary this wasn't as Julius Mucunguzi; the immediate former public relations officer at OPM remembers.
Mucunguzi, now the undersecretary for public relations and engagement in the organisation of educational cooperation Africa, recalls the first day of the workaholic PSST in a thread of tweets after Muhakanizi was pronounced dead.
 According to Mucunguzi, when Keith Muhakanizi arrived at OPM, he called a general meeting of all technical staff, from the lowest cadre to the commissioners and undersecretaries.
In the meeting, he pledged the a marathon to restore confidence of staff, promote adherence to the law, ensure discipline and push for results.
Mucunguzi explained that Muhakanizi assured them that he would stand up and defend any technical staff who was doing the right thing in correspondent with the law.
Adding that, he would never protect wrong doing from or by anyone. With that charge. "We knew that a new era had arrived at OPM," Mucunguzi added.
Concerning discipline, Mucunguzi said that Keith was intolerant to undisciplined officers. "He was intolerant to drivers and staff members who drove on wrong lanes to beat traffic while in government vehicles," he added. He remembers when Muhakanizi issued a circular, that anyone caught by police breaking traffic rules had to face the music on their own.
He narrated that, at the height of Covid-19, Keith insisted that everyone must wear a mask, must check through security and wash hands, saying that if others were complying while others weren't, it would be a sign of disrespect to others.
Concerning work, Mucunguzi says Keith often told them that work is equal to force X distance, and said, a number of them were applying a lot of force, but moving no distance. Adding that as such, there was no work being done. So by advising them that they should focus on both effort and results.
He recalls how Keith enhanced time management and discipline to OPM and to the meetings he chaired. "Our heads of department meetings every Monday were prompt at 8.30am, and lasted no more than one hour. As such, if you had anything to say, it had better be to the point and with a point," Mucunguzi said.
Conclusively, according to Mucunguzi, they knew he told them that he was unwell. He therefore would routinely go for treatment, but every moment they had with Keith was a moment of great learning and growth.
"It is sad that he has gone, but I must say that he lived a full and impactful life. I am glad to have met, worked and learnt from him," Mucunguzi said.