Entebbe Club announces 2-day alcohol beverage brands tournament
BEER, WINE AND SPIRIT BRANDS, are set for a two day Sip and Scramble golf tournament due on June 2-3 at the par 71, Entebbe Club.
Golf enthusiasts and alcohol lovers have been assured of 'tee-rific' weekend of fun, music, BBQ at the event.
This tournament is the first of its kind in the country and the concept and idea is organized by SMARK AFRICA, a regional recreational sports and mass events marketing company in collaboration with Entebbe Golf Club.
The Sip and Scramble golf tournament aims to create a unique and memorable experience for participants while providing a platform for brands to showcase their products and connect with potential customers.
The two-day tournament will feature four-member team representing different beer, wine, spirit brands competing against each other in a friendly golf event.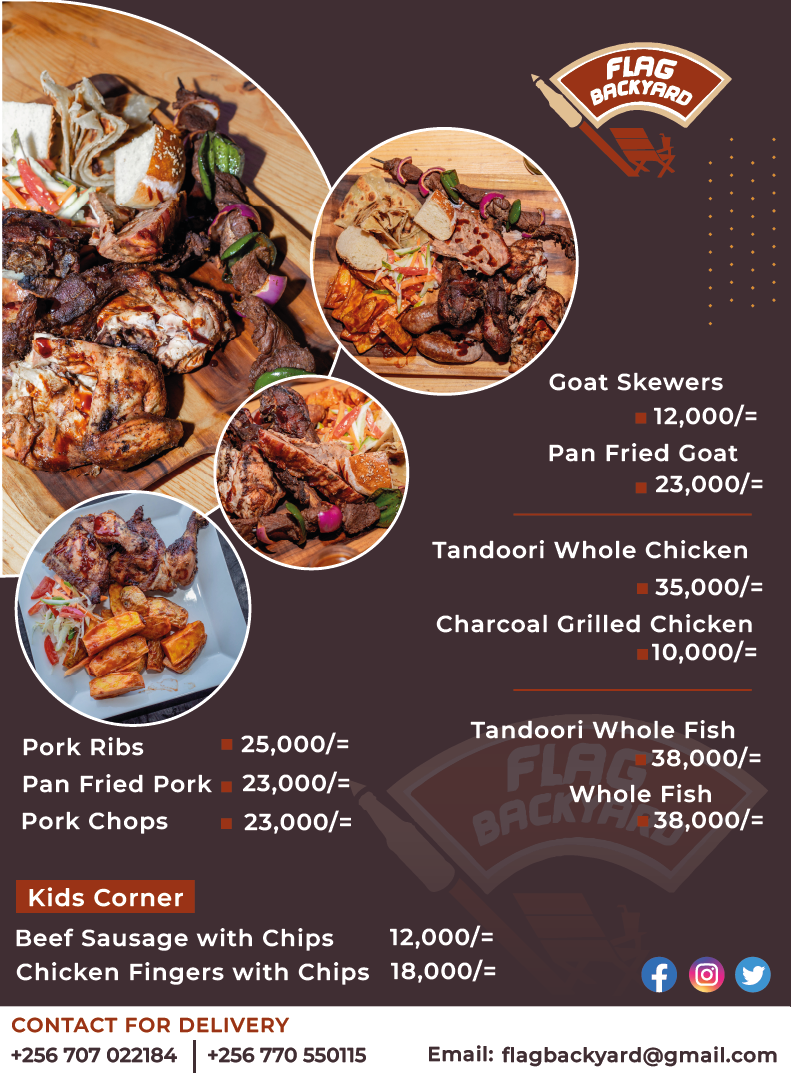 The format of play will be foursome (Team vs Team), the tournament will take place at the oldest golf facility in East Africa, Entebbe Club, known for its scenic views of Lake Victoria and challenging holes.
The Sip & Scramble tournament will begin on Friday June 2 with BBQ Brunch, and a putting contest complete with a bar and DJ to start the day.
The first day's shotgun will tee-off a round of 9 holes at 1pm with a cocktail at the end of the day.
The biggest day of the tournament is on Martyr's day, June 3 with a shotgun at 9am teeing off a round of 18 holes where golfers will be challenged with contests and opportunities for giveaways on every turn, including closest-to-the-pin, longest drive, and hole-in-one, to name a few.
Following the day on the links, is a fun-filled, themed-based cocktail party and awards ceremony will take place at the club house.
Vending and exhibition opportunities are also available.
Participating brands are allowed to set up activation stalls at the venue where they can provide experiences and interact directly with their customers.
Also tasting stations will be setup along the 18hole course, for golfers representing their brands to quench their thirst.
"We are excited to bring together two popular interests – golf and alcoholic beverages – in this fun and exciting event," said Michelle Nakabiito, responsible for the event's sponsorship and onboarding brands.
"We believe that the Sip & Scramble tournament will offer a great opportunity for brands to enhance their equity among a targeted audience of golf enthusiasts and alcohol lovers."
On his part Jacob Byamukama, the Entebbe Club Chairman said; "We are thrilled to host this event. Entebbe is known as a destination for best fun and Leisure"
"This is a new and unique concept and we are looking forward for a wonderful weekend. What more exciting than having over 20 alcohol beverage brands pitted against each other in a friendly but competitive game of golf? We believe that the Sip & Scramble tournament is an excellent platform for brands to connect with their target audience and promote their products." We are also happy, through our golfing community to connect brands to different golfers for representation, Jacob added.
The Sip & Scramble tournament is free and open to the public and registration is now open.