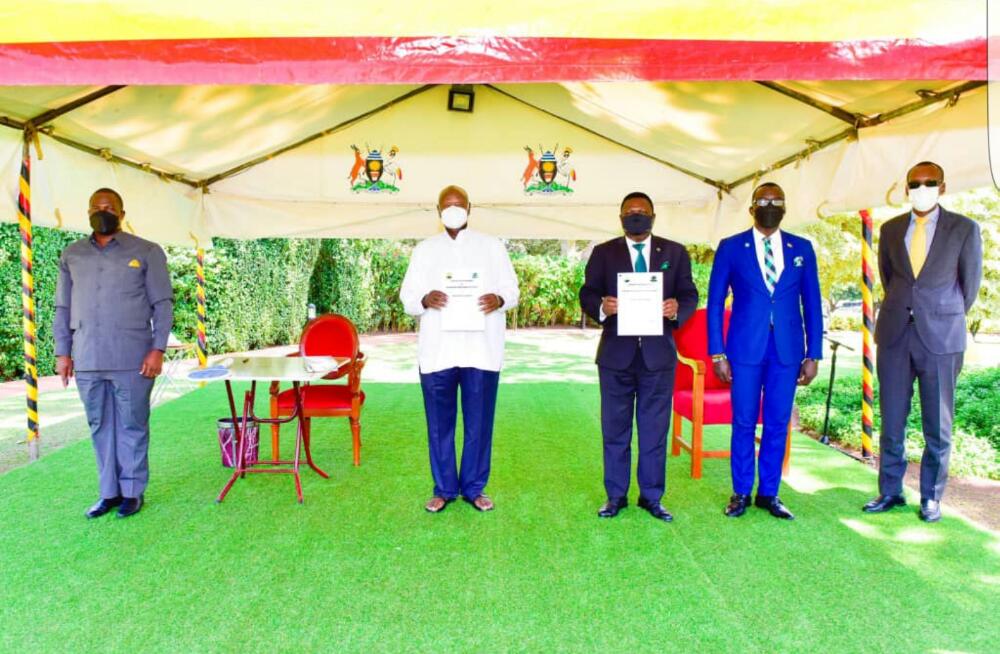 DP Without Museveni Is Not a Serious Group-Museveni Tells Off DP Delegation at State House
The president of the republic of Uganda has today met with his DP counterpart Norbert Mao at state house Entebbe in which the two political leaders agreed to work together.
This was enforced by signing of memorandum of understanding (MOU) between the two political parties of DP and NRM at state house Entebbe that was witnessed by the secretary generals of DP and NRM, Siranda Gerald and Richard Todwong respectively.
At the signing of the aforesaid MOU, president Museveni congratulated DP president Norbert Mao for steering the party to agreeing with NRM. The president further noted that this is something that should have happened at the top administrative level long ago.
Museveni noted that among the political parties in the country, DP was more sincere, transparent, straight forward and exhibited good qualities of a perfect political party.
Museveni said that today's agreement marked a milestone, commending DP party for not playing what he termed as distractive opposition politics.
On the other hand, the DP president General Norbert Mao appreciated the milestone on behalf of his party saying this was just the beginning of a continuous journey which was started before even some of them were born.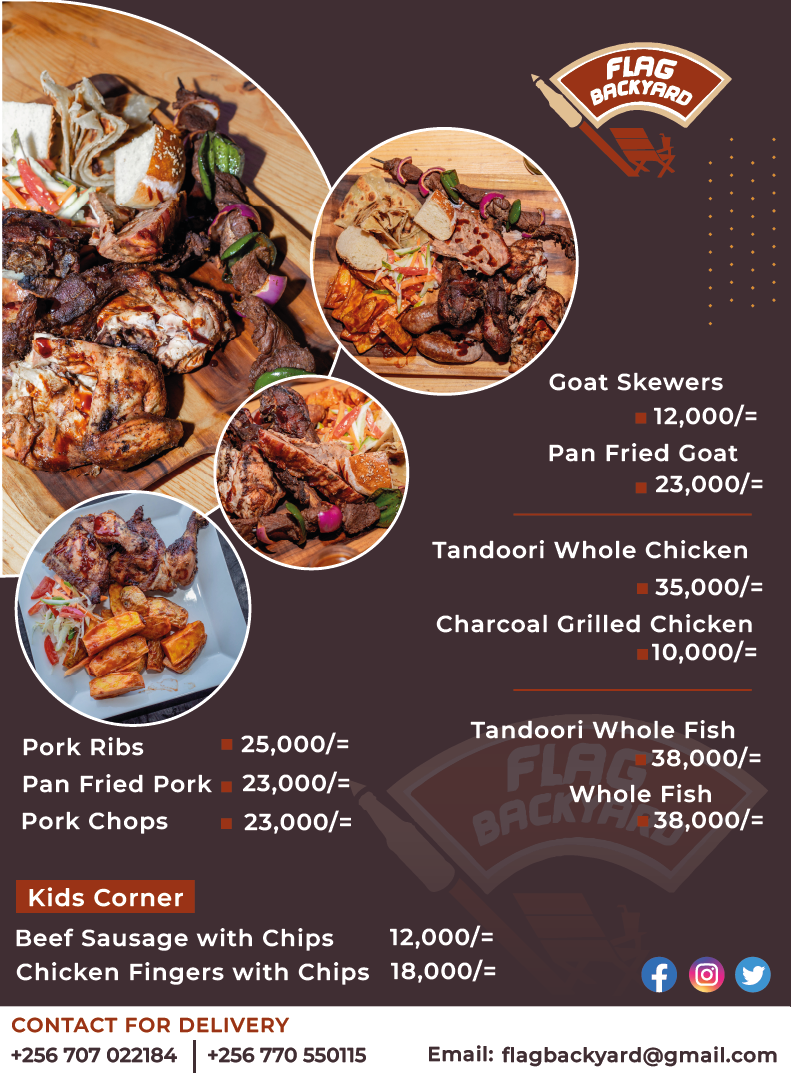 He promised Museveni that he is going to gather all his party members all over the country given this opportunity.
Like all politics go without criticism, DP president has on several occasions been accused of siding with the ruling party NRM which Mao has rubbished on all occasions.
It's said that it's even because of this reason that some political diehards of DP from the central region broke away from their long time party to join NUP wave in 2021 general elections.