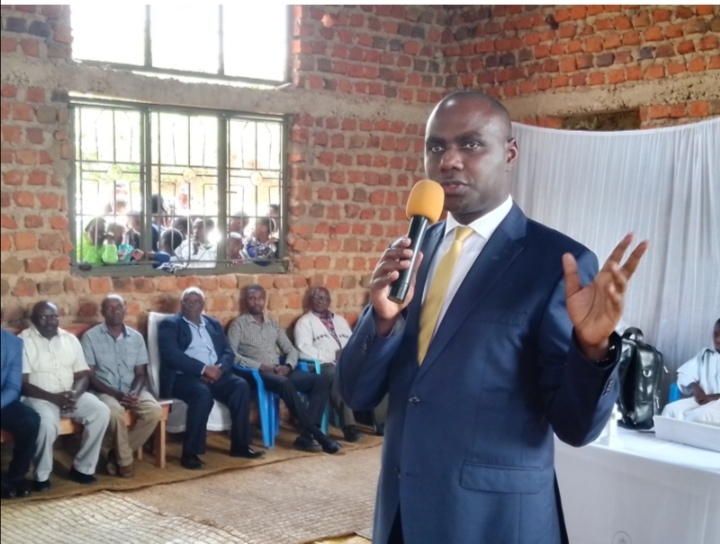 Do not be misled, M7 is still here, Minister Musasizi tells constituents
By Byamukama Libino
Rubanda – The State Minister for Finance and Economic Development in charge of general duties, Henry Musasizi Ariganyira has affirmed that president Yoweri Museveni will contest again, and asked Ugandans to dismiss rumours of any other NRM presidential candidate in the 2026 elections.
Musasizi who doubles as the Rubanda East MP and Rubanda district NRM chairperson made the statements on Easter Sunday, while addressing Christians at Rwakayondo Hiika Catholic Church in Bushuura Ward, Hamuhambo Town Council, Rubanda district.
His words comes on the back heel of rumours  that First Son General Muhoozi Kainerugaba is set to replace Museveni as the NRM presidential candidate in the 2026 elections.
"I want to assure you that president Museveni is still here. I am also coming back to contest alongside him as your MP, Musasizi said," adding that as longs as Ugandans still want Museveni, there's no one who will stop him from contesting.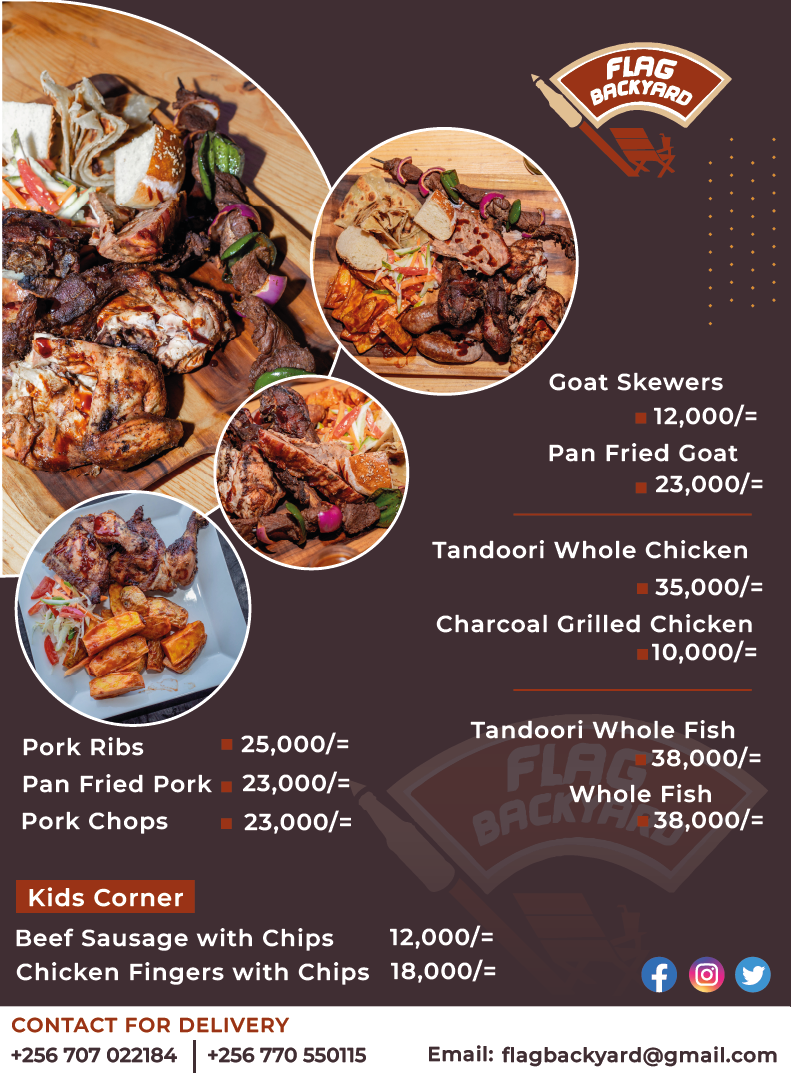 "I know some people feel bad when they listen to such statements, but they have nothing to do. Ugandans have the constitutional mandate to decide who they want in office of the president, and the same applies to Rubanda East where I will contest again in the 2026 election," Musasizi said.
It is the second time Musasizi is publicly dismissing allegations that the NRM's preferred 2026 presidential candidate is Muhoozi. Recently at a wedding in Kabale district, the Minister clashed with Kabale district LC.5 chairperson Nelson Nshangabasheija who is leading the campaign in Kigezi sub-region to popularize Muhoozi as the next president of Uganda.
After Nshangabasheija rallied the residents to support of Muhoozi Kainerugaba, Musasizi who was the chief guest at the ceremony trashed the chairman's communication, asking people to disregard everything he (Nshangabasheija) said.
"Please ignore the words of Nshangabasheija. We have only one presidential candidate for the NRM in the 2026 election. That is president Museveni, and there's no debate on that," Musasizi said.
Musasizi joins a number of ministers who have rubbished claims that Museveni could step down for his son in the 2026 presidential election. They include State Minister for Industry David Bahati, Minister of Internal Affairs Gen. (rtd) Kahinda Otafiire, among others.
Rubanda district deputy Speaker Mbabazi Pierre has also criticized the Muhoozi Kainerugaba campaigners, describing them as "self-seekers" arguing that the First Son is not yet ready to take over the presidency whether democratically or not.
"If Muhoozi is to contest, then we should have hear it from president Museveni himself, not these self-seekers," Mbabazi said.
Meanwhile, Gen. Muhoozi who has declared his plan to retire from the army and contest as president of Uganda, is set to officiate as the guest of honour during the celebration of Katuna border re-opening in Kabale district on 19th April 2023.
Some of the notable members of the organising committee include Nakawa division RCC Sheikh Kassim Kamugisha, and Kabale district LC.5 chairperson Nelson Nshangabasheija, among others.
The Kabale RDC Godfrey Nyakahuma has also declared allegiance to the MK Movement camp in the recent past.