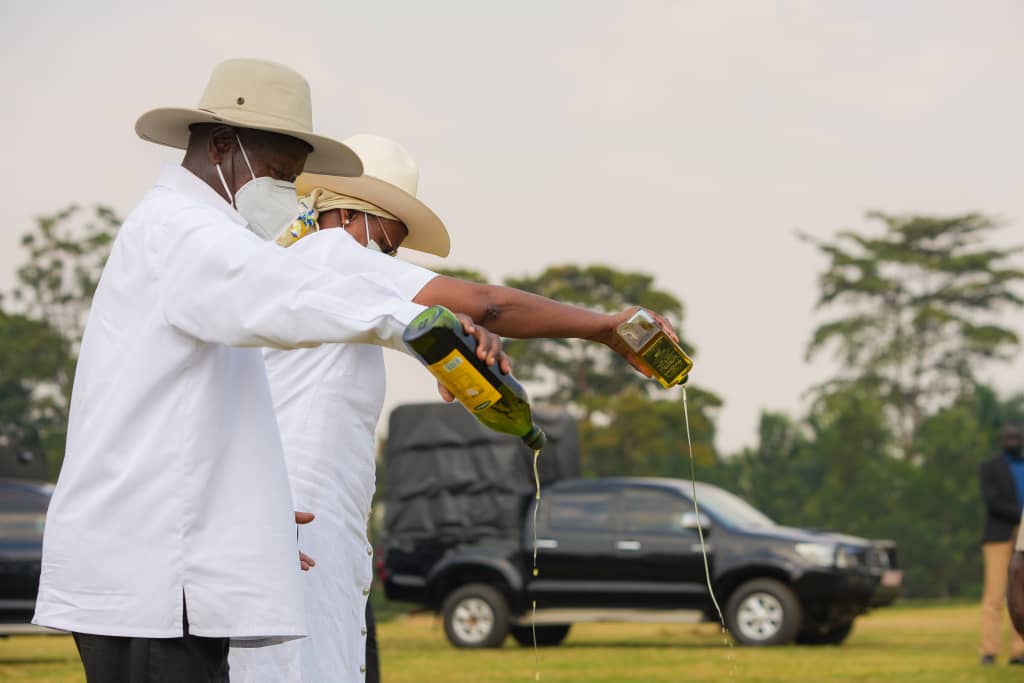 Bunyoro most spiritually and naturally gifted in the great lakes region – First Lady
By Evans Najuna
Bunyoro – The First Lady Janet Kataha Museveni has hailed Bunyoro sub-region as a spirituality and naturally gifted. She made these remarks during the 'Light Up Bunyoro for Jesus' crusade, organised by Covenant Nations Church that ended on 18th January 2023.
She was accompanied by her husband president Museveni at the closing ceremony of the crusade.
According to the First Lady, Bunyoro holds a special place in Uganda both spiritually and in the naturally as she added: "Bunyoro-Kitara was the great empire that was the center of political, cultural, economic and social life of much of the Great Lakes region."
She added that historically, Bunyoro played an important role in resisting the British colonizers. King Kabalega tried unsuccessfully to unite the kingdoms. He was eventually arrested, exiled, and the influence of Bunyoro waned. In the natural realm it would appear that Bunyoro's fate was sealed.
She noted that however, every nation has a unique redemptive purpose from the Lord. "God is the one who pre-determined the boundaries of our habitations, where and when we would live on the earth. Bunyoro, therefore, like every other region of Uganda has a unique calling, purpose and destiny," she said.
Kataha added that of all the regions in Uganda, God pre-determined that the oil that would be a blessing to Uganda and other nations would be found in Bunyoro.
She called for more prayers for Bunyoro to recognise its true purpose and believe that the Lord will visit the region again. "He (God) is giving you another chance to fulfil your destiny," she added.
She also urged the people of Bunyoro to forgive and let go of the past so that they can receive the future that God has prepared for them. "I am confident that if you make that choice, the Lord will restore Bunyoro and make it a praise in the midst of Uganda and the nations," the First Lady concluded.