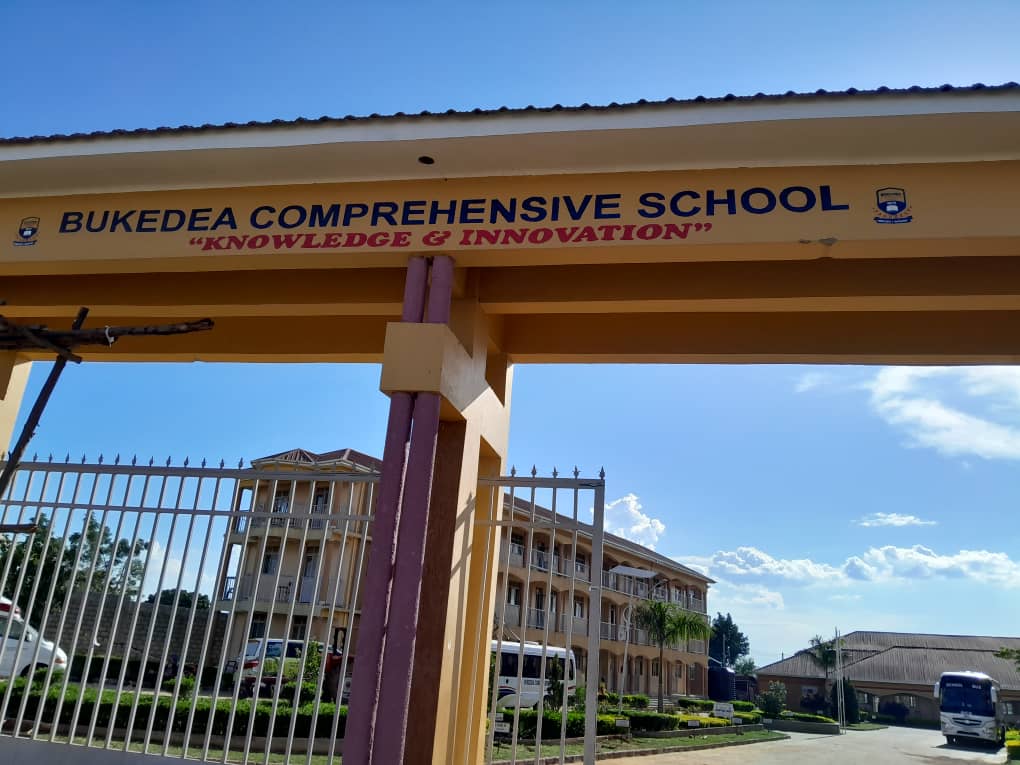 Bukedea Comprehensive School Joins Amus College, prepare bid to rival Soroti and Jinja
By Emmanuel Sekago
Neighbours Teso College school -Aloet and Olila High School are believed to be preparing a joint bid to have the tournament hosted in Soroti district  for the first time.
This week, we published how the Teso zone school giant in sports and Uganda secondary schools sports association (USSSA) fresh dairy games champions' girls soccer 2023 Amus College School – Bukedea has finalized the bidding paperwork to co-host the Federation of East Africa Schools Sports Association (FEASSA) games in 2024.
According to our sources have revealed to wallnetnews that Uganda secondary schools sports association national ball game two first runners up in the discipline of Volleyball boys Bukedea Comprehensive school  and Amus college School -Bukedea  have joined forces in an effort to host the 2024 Federation of East africa schools sports association (FEASSA) games , and are working on finalizing a bid that will rival one from Soroti and Jinja districts.
Uganda secondary schools sports association (USSSA)  opened the bidding process for the 2024 competition last week according to the circular signed by chief executive officer Christopher Mugisha Banage.
Rallying support from other neighboring districts, the two Bukedea district  powerful schools  are hoping to bring the tournament to the Teso-zone for the first time.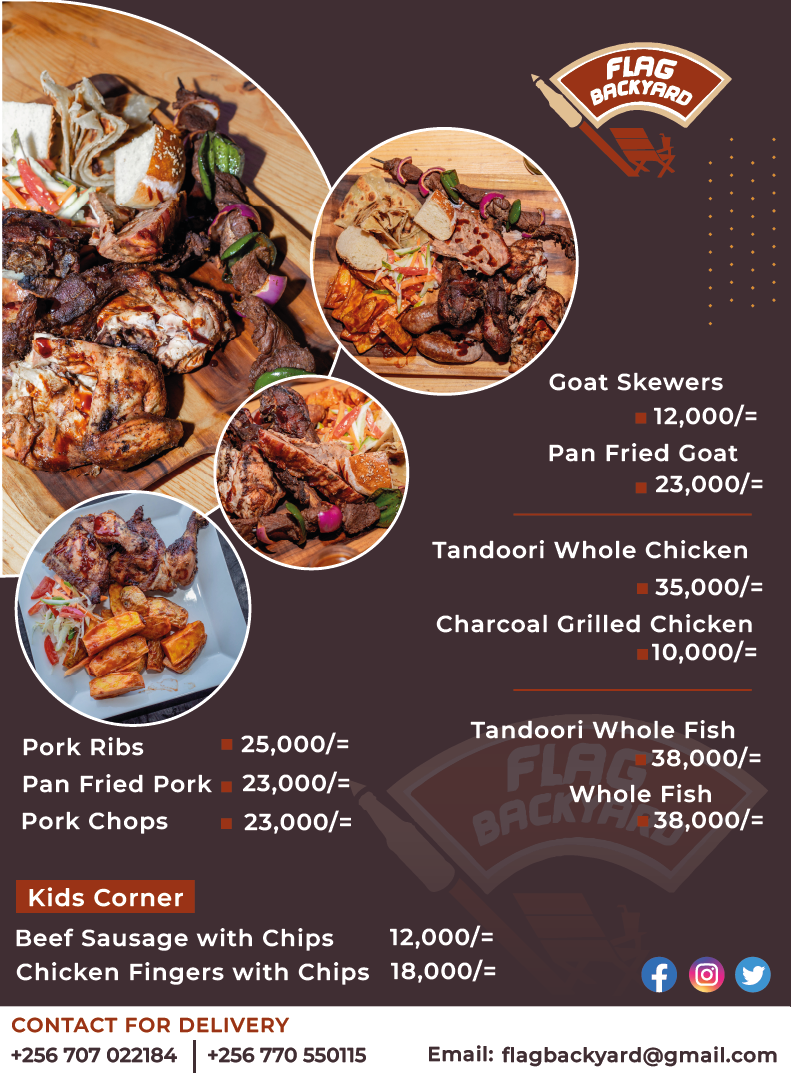 The bid, known as BUKEDEA-2024, represents the entire Teso and Bugisu  region, if  successful it will go into history having hosted the biggest schools competition in the Teso and Bugisu region.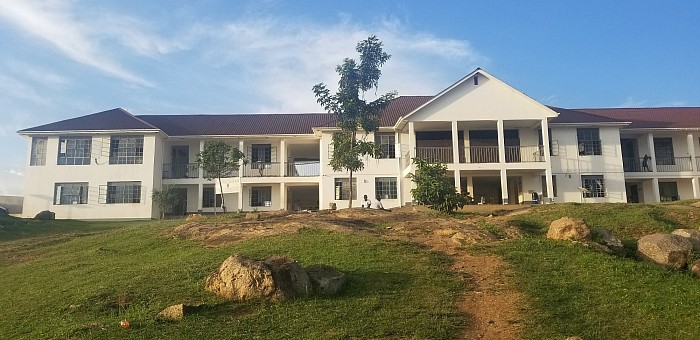 The  successful bidders of the 2024 FEASSA  games hosts will be declared by USSSA  during the annual general assembly next month of October, together with the successful bidders to hosts of the 2024 USSSA-National competition and Fresh Dairy ball games -one.
Jinja senior secondary school and Jinja college school both from Jinja district with a joint  bid from Teso college school -ALOET and Olila High School from Soroti district are in the running for hosting the 2024 FEASSA.
Bukedea comprehensive school head teacher Prof. Jonas Gumisiriza talking to wallnetnews said their bid is inspired by Uganda  neighbors Rwanda, and their successful organization of the 2023 FEASSA games in Huye, Rwanda.
"Both Soroti and Jinja districts may be formidable contenders, but we have faith in the strength and unity of the Bukedea district," said Gumisiriza.
"The 2023 FEASSA games in Huye have demonstrated not just hope and faith, it has without a doubt inspired all of us with the euphoria that anything is possible if you work towards a common goal and objective."
"I reiterate my commitment to this bidding process, and I pledge without an iota of doubt, Bukedea Comprehensive school's commitment to the course."
As per the meeting we had both schools,both  Bukedea comprehensive school and Amus college school -Bukedea will each contribute 50 percent of the resources required to stage the FEASSA games.
Bukedea Comprehensive school will host the opening ceremony of the competition and closing ceremony will be hosted by Amus college school -Bukedea.
However one might ask what is in the bid, Bukedea comprehensive school has a Multipurpose Hall for indoor games, Self Contained dormitories for learners accommodation, Standard size playgrounds for Hockey and rugby, Standard courts for volleyball, basketball and a sister medical centre opposite the school while Amus college school already started the construction of the standard swimming pool, playgrounds for football and Handball.
Both schools Bukedea comprehensive school and Amus college school -Bukedea have put up four stand by ambulances in case of any emergencies.
Bukedea Comprehensive school is among the Uganda schools that will represent the  country  to ISF World Championships glory at  ISF World Schools Volleyball Championship, scheduled for April 19 to 29th, 2024, in Belgrade, Serbia. The boys' category alongside  Standard High School Zana the USSSA-national champion and Namugongo Vocation & Secondary School while on the girls' side, St. Elizabeth Girls School, the national champion, will be joined by Ngora High School.
Meanwhile, Amus College School-Bukedea the national champions in girls category will  represent Uganda, along with St. Noa Girls Secondary School  and Kawempe Muslim Secondary School the  2023 FEASSSA champions, while in boys category Amus college school -Bukedea will represent Uganda in China from May 17th to the 27th alongside with St. Mary's Secondary School- Kitende the 2023 FEASSSA and 2023 USSSA national champions and St. Henry's College Kitovu.