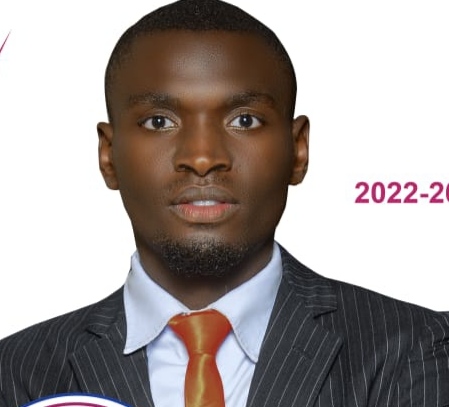 Bishop Barham University Guild Race: Aruna Promises to work for all students
By Nathan Bahangwa
Kabale – As Bishop Barham University students are remaining with less than a month to vote for the guild leaders, so far three students have shown interest in the seat of Guild President. And they are Aruna Emmanuel, Nabaasa Douglas and a one Owen.
Aruna Emmanuel is  a second year student pursuing bachelor's of education in Kiswahili and Christian Religious Education (CRE).
 He hails from Mukongoro Buhoma Bwindi Kanungu district.
He attended Bishop Primary School (2007-2014) PLE, Kibili High School -2015-2020 (UCE and UACE) and 2021-date Bishop Barham university.
Leadership experience: He was a head prefect in primary, during his O' level. He was also the chairperson patriotism  club in A'Level and was also Head Prefect.
Currently he is the Guild Representative Council in the current guild leadership and a youth coordinator of Bwindi Orphanage group.
During his free time, he is always playing football, fellowshipping, reading novels and singing in the choir as his hobbies.
He is also good at speaking english, Runyankole,  Rukiga and Kiswahili.
When when voted in office, Aruna is promising to work on promoting sports through providing first aid kits, buying jerseys (sports uniform), providing a special room for watching football at the University, and lobbying for guild scholarship for needy students, as he says in his motto 'Together we can.'