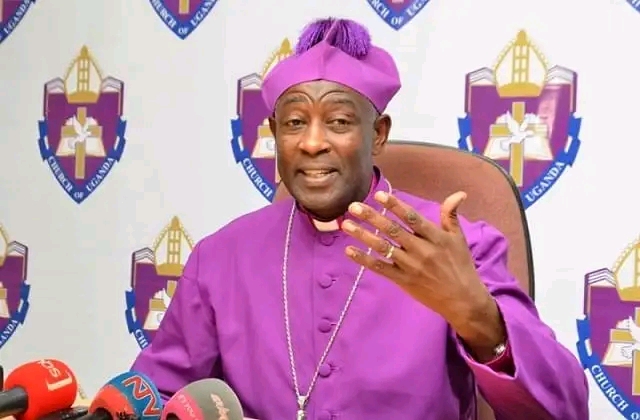 ARCH. BISHOP KAZIMBA DECLINES TO ANULL ELECTION OF THE NEW WEST ANKOLE BISHOP
BY EVANS NAJUNA
BUSHENYI — The Archbishop of the Church of Uganda, His grace Steven Samuel Kazimba Mugalu, has declined to anull the election of the new Bishop of West Ankole Diocese (WAD). In his later dated 4, April this year responding to the petition by some Christians written on 28th March, Kazimba said he acknowledge and noted the content  in the letter. He added that,  the allegations contained in their letter pertain to matter of Diocesan level and not Provincial level. Accordingly to him,  he would like to attain a brief detail from the Diocesan Bishop and the Diocesan Chancellor before he could fully respond to the allegations in the letter.
He however stated  that, as he awaits a briefing from the Diocesan officials, Internal mechanism within the COU provincial Constitution and Canons can address such issues.  "I believe you are aware that there are adequate internal mechanisms within the Church of Uganda Provincial Constitution and the Provincial Canons to address these issues,"  States in a letter.
The bishop has asked the concerned Christians in the meantime to trust and pray,  but also ensure to maintain calm in the diocese.