Absa Bank augments sponsorship of Captain's Bell Golf Tournament
Absa Bank Uganda has today, 11th May 2023 announced a UGX 133,000,000 sponsorship package for the 2023 edition of the Captain's Bell Golf Tournament scheduled for 20th May at the par-72 Uganda Golf Club in Kitante, Kampala.
This year's sponsorship package (UGX 113M) is more than double compared to last year's UGX 57.8 Million with Absa now making three straight years as the tournament's official sponsor.
While addressing media on Thursday at Uganda Golf Club to announce the sponsorship, Absa Bank Uganda's Managing Director, Mumba Kalifungwa said that they are committed to partnering with both the club and tournament.
"Its not surprising that another year has passed already and we are here once again to celebrate a tournament with a great tradition that has been in existence since the 1950s," Kalifungwa said.
"I am proud to be standing here to once again announce our support to this tournament through a sponsorship of UGX 133,000,000. Out of this amount, 40 Million will go to the club and the rest will go towards the event and professionals prize money," Kalifungwa added.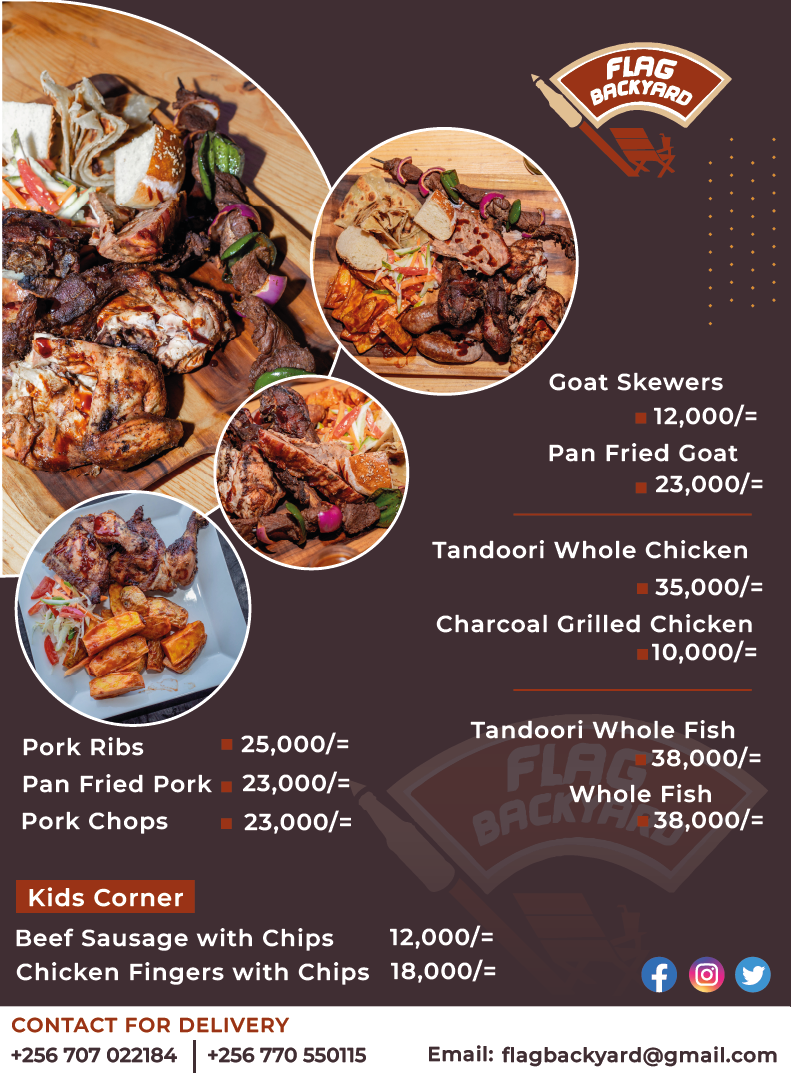 According to Kalifungwa, this sponsorship is yet another opportunity for Absa to demonstrate their deep sense of respect for the game of golf in Uganda. "Over the years we have continued to demonstrate the respect for golf by constantly adding value to the game in Uganda which has seen it grow, evolve and become better and strong."
Every year, the Captain's Bell Golf Tournament is hosted by the Uganda Golf Club to officially usher in the club's newly elected Captain and his committee. The 2023/24 committee is led by Captain Emmanuel Wamala and his Vice-Captain Paul Fitzgerald Nuwagaba, who have been re-elected to lead the committee. The captain is looking forward to the event.
"Thank you Absa Bank for continuously supporting this tournament, we don't take it for granted," Wamala noted adding that; "I encourage golfers, not only from Uganda Golf Club, but from all clubs across the country to turn up for this event. We believe it will be a success."
Paul Charles Rukundo who is the club's Competitions Secretary revealed that professionals will be playing for a kitty of UGX 10M. There are lots of prizes to be won by amateurs across various categories including side bets. The mode of play for amateurs is medal.
Meanwhile, Deo Akope, Dickson Agaba and Bernadette Musanabera emerged top performers in their respective categories during the 2022 Captain's Bell tournament.
Akope won the professional event shooting 4 under par 140 in two rounds whilst Agaba and Musanabera emerged overall winners in the men's and ladies' categories of the main (amateur) event off 40 points (c/b) and 41 points respectively. Musanabera also won the ladies longest drive prize.