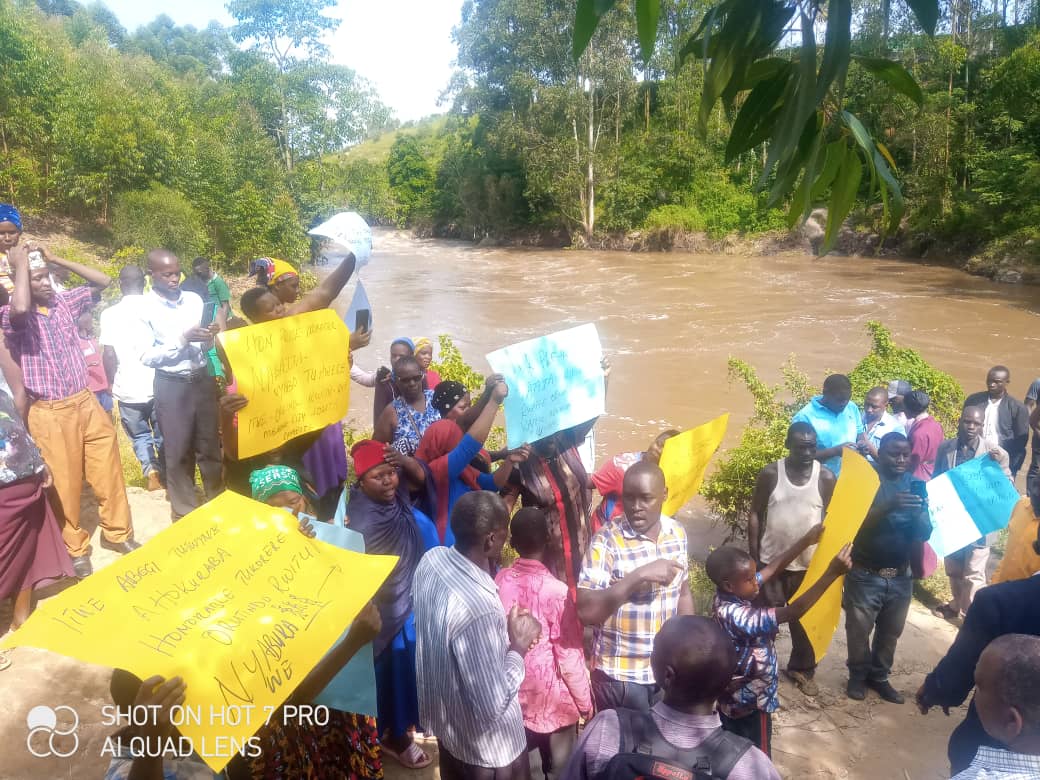 3 people drown in River Rwizi, locals petition Works Minister Katumba Wamala over collapsed bridge
By Amos Kakungulu
Mbarara – There is tension among the residents of Karugangama in Katete and Kakoba after three people drowned and died and after River Rwizi burst it's banks.
The trio were trying to cross the river using a canoe. This occurred at around 8:00pm on Monday 8th May 2023.
This was confirmed by the LC1 Chairperson Karugangama Cell in Mbarara City South Division, Jaffar Mpiima who said that the incident occurred between Karugangama and Nyakaizi cells.
It is said that the deceased were trying to cross from Karugangama to Nyakaizi in Kakoba before the canoe they were travelling capsized.
Among the people who drowned in the river include the sailor Lozio commonly known as Rasta, and others whose names have not yet been identified but said to be students and sons to one Nalongo; a resident of Karugangama Cell.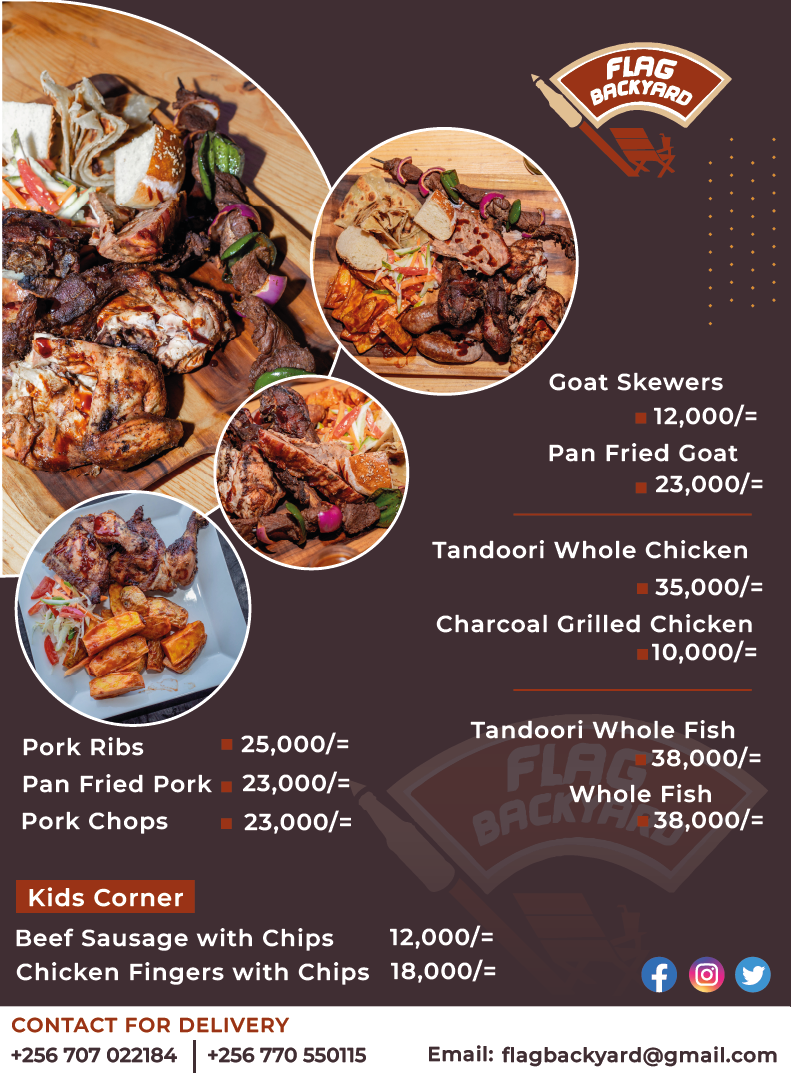 The three were crossing on the side where there is an abandoned community bridge project that was half constructed during the leadership of the late Mayor Robert Rutehenda.
Before this incident occurred, on Monday morning a group of residents from Karugangama in Katete mobilised themselves and held a peaceful protest against negligence by leaders over Kanyeite-Karugangama bridge which was washed away by flooded River Rwizi after a heavy downpour.
Despite the anger from the residents, the Mbarara City Speaker Bony Tashobya Karutsya who visited the bridge after pressure from the residents, he strongly condemned and warned them to stop using canoes to cross the river, that it may end up causing death.
Hours after the warning, in the evening information came up that three people had drowned in the same river using a canoe to cross. There has been one canoe owned by a one Rasta who has been assisting locals to cross the river from the time when Kanyeite bridge was recenyly washed away by floods.
About one week ago, two bridges on the river Mbarara city collapsed. Among these include Kanyeite Karugangama bridge and Kitebero-Taso bridge, all these were washed away by floods.
Currently there is no crossing from Mbarara Town to Katete unless one uses the main Katete bridge which is also scaring that soon it may collapse depending on the current status.
According to the locals, it's about a week since the incident occurred, but the authorities and leaders like MPs have been silent about the matter.
Locals claim that they have reported the matter as an emergency that requires urgent attention from the authorities but nothing has been done.
They also reported the matter to the Speaker of Mbarara City Council Tashobya who rushed to the Kanyeite-Karugangama bridge that collapsed to identify the crisis and how it can be tackled.
On reaching, Speaker Tashobya found the same residents holding a peaceful protest. They were carrying placards accusing the government and some Members of Parliament of negligence about the bridges that collapsed.
They accused their representatives in Parliament, MP Mwine Mpaka for Mbarara City South, and MP Rita Bwahika Woman MP for Mbarara City that they should put some arrangements towards reconstructing of temporary bridges.
They added that their role as Members of Parliament is to report these emergencies to the Ministry of Works and Transport or to any other authorities that can sort out the matter.
Atsan Ahereza, a resident of Karugangama in Katete East said that are facing a very big challenge due to collapse of Kanyeite-Karugangama bridge, adding that people can no longer cross to town or to Kakoba as their shortcut heading to town, that all their businesses have hit a snag.
Moses Kajubi, a Councilor representing Katete East in Mbarara City South Division said that there is need for an emergency work on the Kanyeite-Karugangama bridge because it is a community bridge that is used by thousands of people crossing to access services from the city.
He also added that children are remaining with only two weeks to resume school, and most of them use the bridge to access their schools from Katete to Kakoba but they are worried of what will happen.
He added that the bridge was last worked on during Mayor Wilson Tumwine's regime at a cost of Shs80m but this time it may require about Shs200m.
Besides, residents have petitioned the Minister of Works and Transport Gen. Katumba Wamala to intervene to ensure that there is reconstruction of the collapsed bridge, and other bridges that were affected in the same way.
In their letter, they mentioned how the heavy rain that hit Mbarara city on 5th May 2023, the river was flooded and washed away the bridges, asking the Minister to come to their rescue.
Prisca Mulongo, the Mbarara City Deputy Mayor said that as the city leadership, they have tried to engage the residents of Karugangama, Taso Village and Kitibro and gave them hope that they construct a temporary bridge as Council but there are some bridges that require intervention from the Ministry of Works and Transport.
"I want to inform the people who use those bridges that the Minister himself came up and visited all the three bridges and promised us to work on them but in the near future, because those bridges were in the budgets but this time round I don't know what is taking place but I believe they are going to be worked on especially the Katete main bridge.
As Council we shall put temporary measures to work on these two bridges that collapsed so that people can cross and do their businesses. We are sending our Engineer to these two bridges especially Kanyeite bridge to make the quotations and see how much it can cost for the temporary measures," Murongo said.
MP Mwine Mpaka also revealed that the road from Window International School to Isingiro inclusive the Katete bridge is going to be worked on by the European Union and they are now at design stage.
"However the smaller bridges that have been washed away due to the current heavy rains unfortunately Ministry of Works has no funds at the moment but as MPs for Mbarara City we are lobbying from the Ministry of Disaster and Finance for funds so that these bridges can be worked on immediately. We request for everyone to be patient," MP Mpaka said.