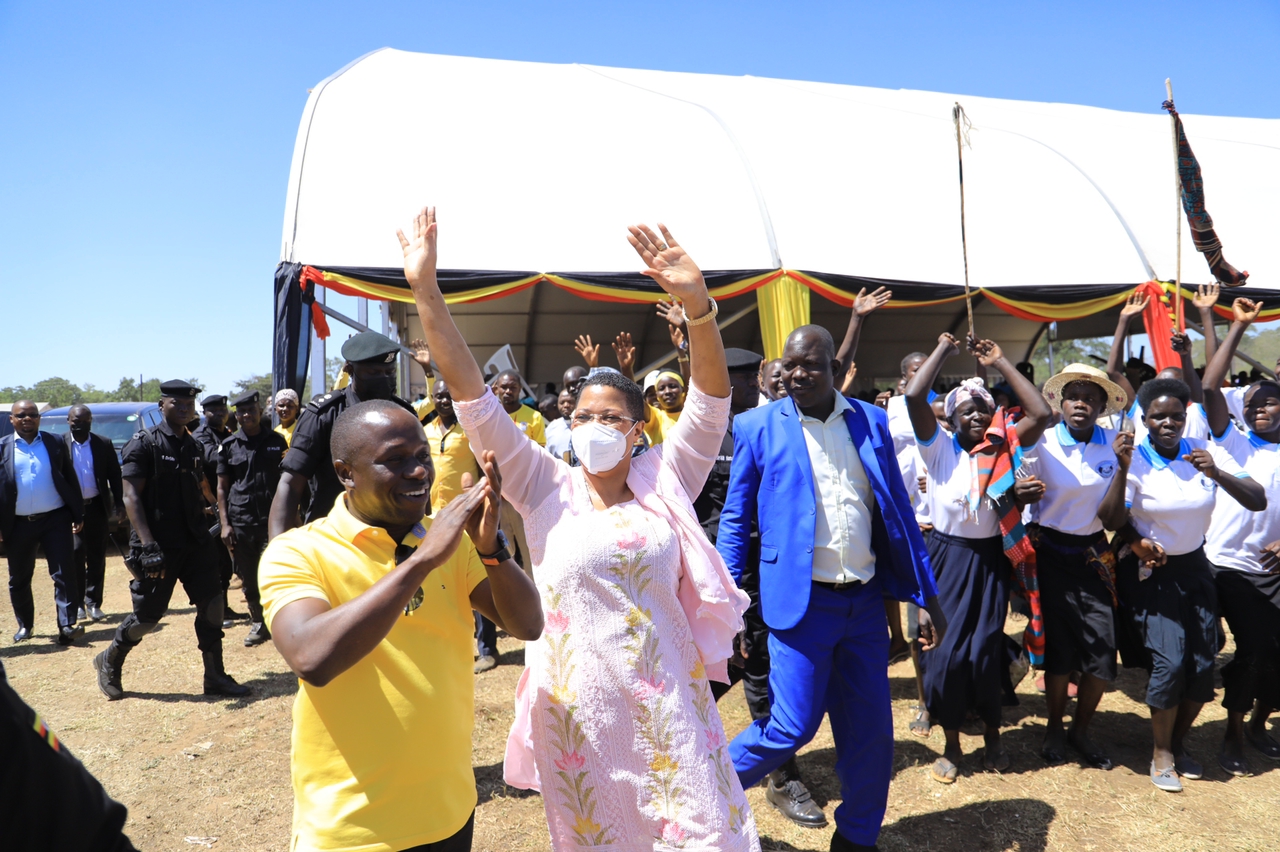 Who contributed what at MP Ogwang's Katakwi fundraiser
By Wod Omoro
Katakwi – The die-hard cadres led by their city tigress, Sarah Inachu, in solidarity with their Katakwi counterparts, thronged the Ngariam Boma Grounds in Katakwi to welcome the Speaker of Parliament Anita Anne Among, who was the chief guest during the Saturday fundraiser.
Three quarters of the Uganda Parliament was in attendance in Ngariam alongside Teso NRM big wigs, and about Ugx1b was raised in cash and pledges.
The Speaker forked out a whopping USD30,000 (Ugx120m) and the pompous eastern region NRM King pin, Capt Mike Mukula popped 1Ugx0m.
The Gweri County MP Richard Elimu also dropped in Ugx1m, and Soroti city East rising star, Herbert Edmund Ariko Okworo 'bombed' the fundraiser with Ugx10m and the Prime Minister Robinah Nabbanja cooled things with Ugx20m.
The host, State Minister for Sports and Museveni's blue-eyed boy, Peter Ogwang, contributed Ugx200m.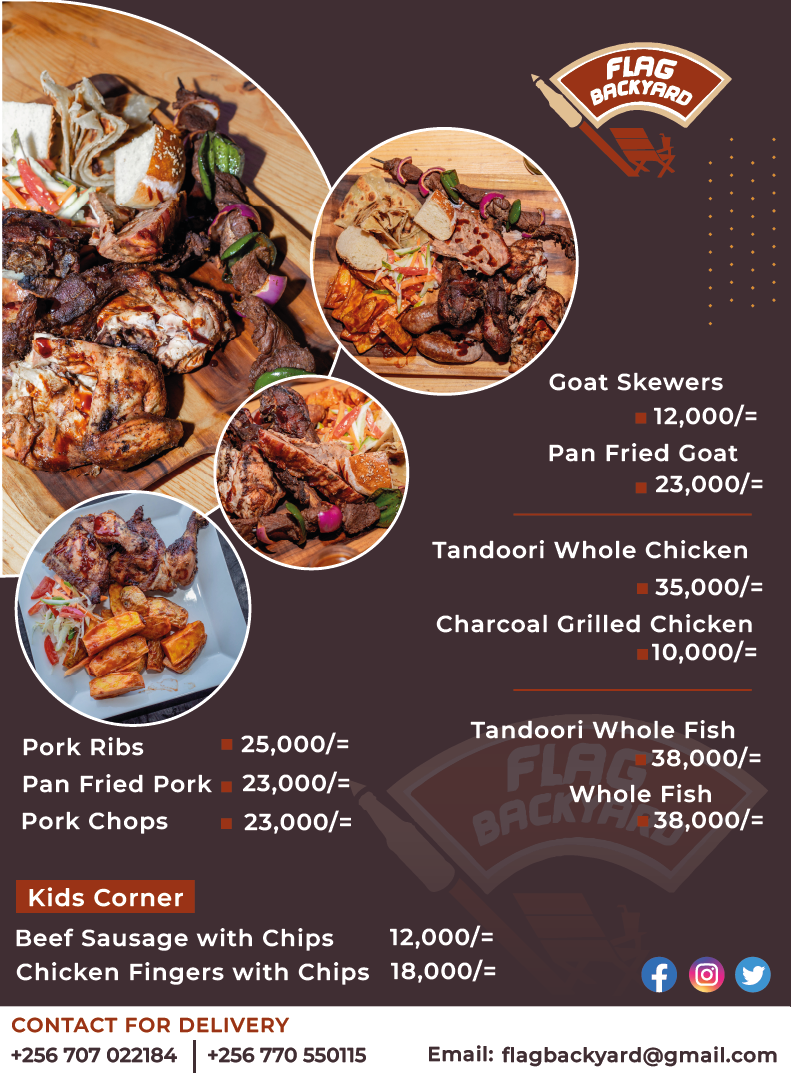 Below is the detail of every legislator and big wigs who graced the fundraiser contributed in full:
MP Peter Ogwang Ugx200m
Minister Janet Museveni Ugx20m
MP Okanya Ugx15m
MP Amongin Jacky Ugx10m
MP Kyibaya Ugx1m
MP Kamba Ugx1m
MP Asuman Basalirwa Ugx1m
MP Matovu Ugx1m
MP Nsaja Ugx1m
MP Sekaba Ugx1m
MP Linos Ugx1m
MP Agaba Abas Ugx1m
MP Peter Mugema Panadol Ugx1m
MP Sekabira Ugx1m
MP Aber Ugx2m
MP Watongola Ugx1m
MP Rwakajara Ugx1m
Unnamed MP from Rakai Ugx1m
MP Acan Esther Ugx5m
MP Opolot Fred Ugx2m
MP Amooti Ugx1m
MP Achayo Ugx3m
MP Silwanyi Solomon Ugx5m
MP Female Commissioner Ugx3m
MP Namata Ugx1m
MP Kalulu Ugx1m
MP Kateshumbwa Dickson Ugx3m
MP Dan Ugx1m
MP Kidega Ugx1m
MP Katabazi (NUP) Ugx1m
MP Ibanda Neicha Ugx1m
MP Masaba Ugx1m
MP Atuto Ugx1m
MP Isodo (FDC) Ugx1m
MP Nakuth Ugx1m
MP Apolot Kumi Ugx1m
WMP Kalaki Ayoo  Ugx500,000
MP Twaha Ugx1m
MP Chemonges Ugx4m
DRCC Kla Ndide Ugx1m
Amurak Ogwang courtesy of MP Ariko Ugx1m
MP Ariko Ugx10m
MP Ebwalu (FDC) Ugx5m
MP Nayebane UgxmM
MP Elijah Okupa Ugx5m
MP Alobo (FDC) Ugx1m
MP Amos Ugx2m
MP Santa Okot Ugx2m
MP Labek Ugx1m
MP Oseku Ugx500,000
MP unnamed Ugx1.5m
MP Asamo Ugx500,000
MP Orone Ugx5m
MP Ayeku Ugx5m
MP Ayebale Ugx2m
MP Achen Ugx2m
MP Isiagi Ugx1m
MP Omara Ugx1m
MP Eunice Ugx200,000
MP Okullu Ugx1m
Female youth MP Ugx1m
MP Ayo Ugx500,000
MP Bosco Okiror Ugx1m
MP Alobo Ugx1m
Kwame Ejalu Ogwang's friend Ugx10m
Amb. Dickson Sudan Ugx5m
Engeku Julius Ugx1m
Elimu Richard Ugx1m
Odongo Afro Ugx2m
MP Ochero Ugx2m
Omoding Okabe Ugx500,000
Okabe Foundation Ugx1m
MP Akurut Adome Ugx1m
Suzan Malinga Ugx200,000
MP Oleny Ugx5m
MP Omara Ugx2m
Former MP Sozi PDM director Ugx5m
MP Osoru Ugx2m
MP Sentayi Ugx2m
MP Agines Ugx2m
MP Senkayi Ugx1m
MP Kirabo Ugx2m
MP Onzo (FDC) Ugx3m
Minister Ngobi 1m
MP Ongorok Ugx1m
MP Ojok Olanya Ugx1m
MP Obite Ongalo Ugx2m
MP Ojara Martin Mapenduzi Ugx1m
Minister Evelyn Anite Ugx18m
Minister Hamson Obua Ugx10m
Minister Jane Aceng Ugx10m
NRM Secretary General Richard Todwomg Ugx11m
MP Kazene Ugx1m
Captain Mukula Ugx10m
NRM team Bukedea Ugx10m
Speaker Tayebwa Ugx20m
Parliament of Uganda Ugx20m
Prime Minister Robinah Nabbanja Ugx20m
Speaker Anita Anne Among Magogo USD30,000 (Ugx120m)