USSSA Ushers New Executive, Set To Build A Home – Mugisha 
By Emmanuel Sekago
The body that is mandated to oversee the secondary schools sports in Uganda over the weekend, Saturday at GNL Hotel and  ushered in a new executive that will steer it for the next four years until 2026.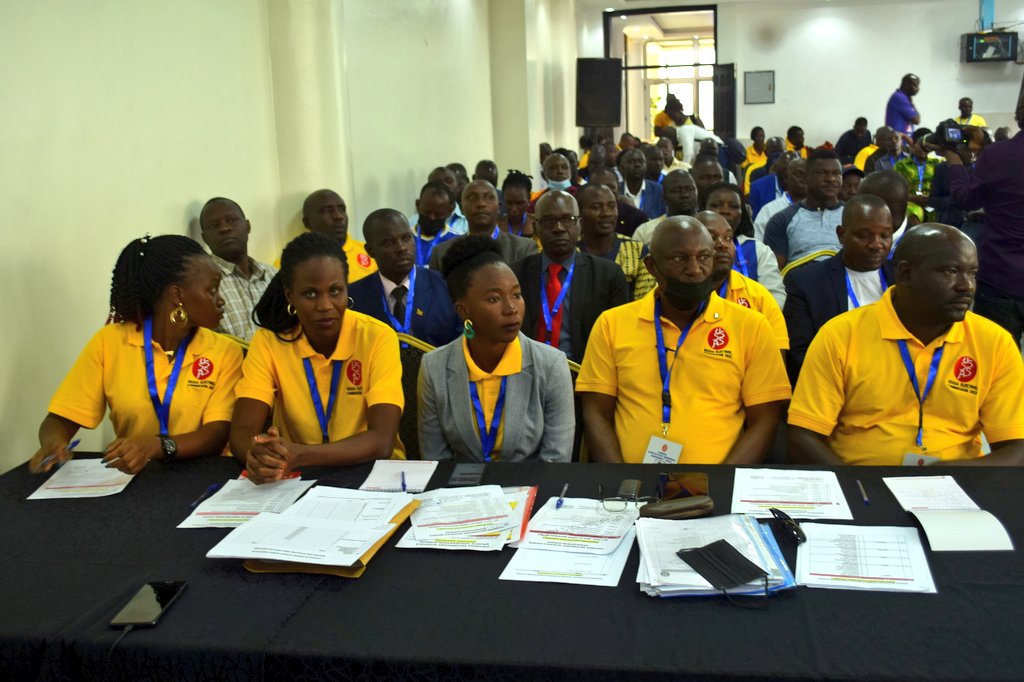 The current Federation of East Africa Secondary Schools Sports Associations, President, Justus Mugisha went through unopposed replacing his longtime friend Patrick Okanya who stepped down.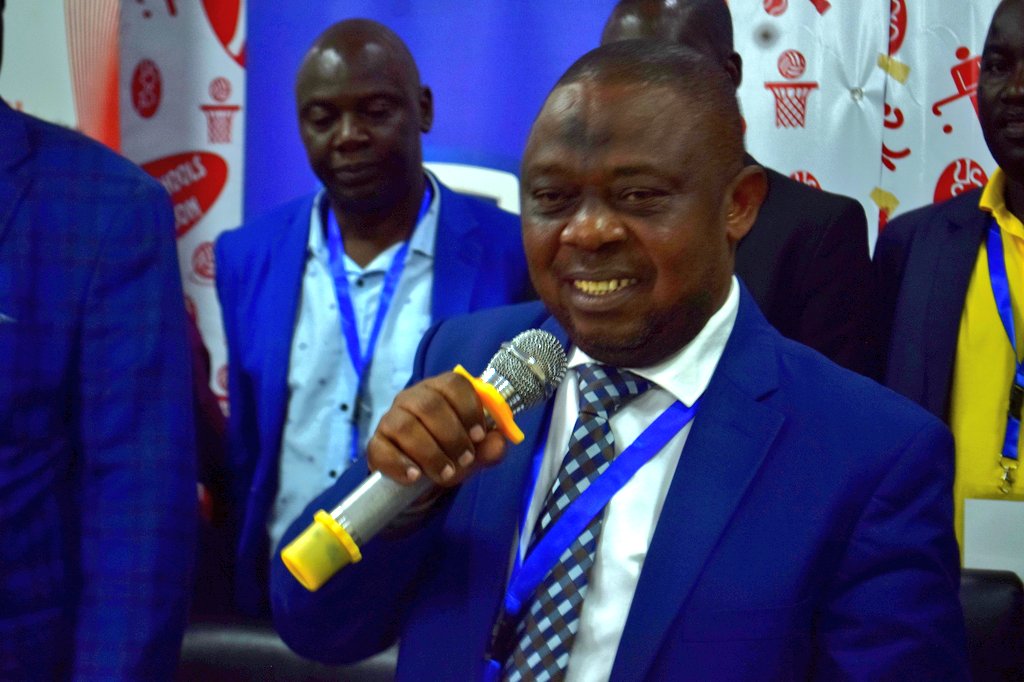 The returning officer Opio Ekodue before the start of the exercise first declared the positions that had no competition and the ones contested declared them through unopposed apart from the two positions, that of western and Central region representatives.
The central region position that needed three representatives, had six competitors but after voting, Ms. Kyolaba Grace Viola of St Marys Kitende garnered 68 votes, Richard Muhamuza of Dynamic Sec School with 91 votes and Hajji Hussein Lwembawo Kyagulanyi of Amity Secondary School with 98 votes went through as representatives at the executive. For Western region new face of Bro. John Bosco Kato from Kigezi garnered 73 votes, Kabwegyere Douglas of Burembe Sec School with 75 votes and Ms. Tindimwebwa Elizabeth with 57 votes as representatives.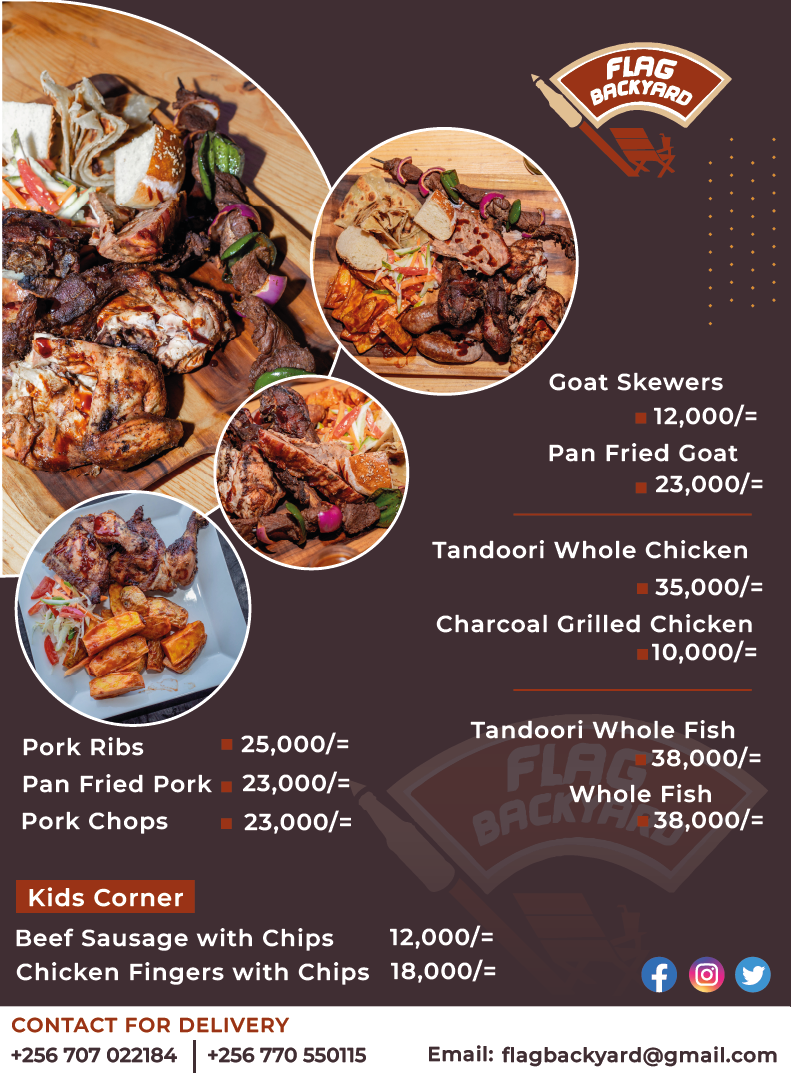 In his speech as the new president, Justus Mugisha, revealed that the Outgoing president Patrick Okanya hinted on leaving the seat for him but he never took it serious.
"In 2019, Okanya told me that he is leaving the seat for me come next term, however, I never took that serious because it wasn't in me to be the president. However, few weeks back he again told me, it's you who is going to take this seat, please prepare yourself, pick the nomination forms, and then I realized that the things are serious, I did so, I presented my manifesto and here I am," said Mugisha.
Among the points in his speech that delegates welcomed was of Uganda Secondary Schools Sports Association to have its own home, also to invest much in marketing and branding. But the long time vision he has for the association to have its own home.
"We have started getting good monies but we shall continue marketing and branding to get more, the longtime vision I have is to have a home for this association, we have the potential to do it, we are going to start looking for the land where we shall have our offices, sports complex and we can do it because this is a big brand," He added.
Meanwhile, Justus Mugisha has been the treasurer of the association for the past 21 years, he is the president of FEASSSA, the Vice President technical in charge of football at International Schools association, Member at Africa Schools association, first Vice president at FUFA and he is the owner of Standard High School Zana.
The Full Executive Committee 2022-2026:
President: Justus Mugisha
1st Vice president: Hajji Kiteezaala Twahil
2nd Vice President: Okot P'Bitek
3rd Vice president: Ms. Apolot Harriet Margret
Secretary for women: Apolot Godliver
Regional representatives:
Northern:Bithola Ocukune Francis, Miriam M Akeba, and Mawa James Onzima.
Central: Hajji Hussein Lwembawo, Ms Viola Kyolaba and Ricahard Muhumuza.
Western: Douglas Kabwegyere, Ms Elizabeth Tindimwebwa and Bro. Kato John Bosco.
Eastern: Langa Geofrey, Ms Mafabi Beatrice and Toskin Cherukut
Kampala: Ayub Khalifhan and Ms Alice Alwenyi