Team captains upbeat as men's waterfalls elite twenty20 cup starts
By Amos Kakungulu
Kampala – The men's event of the waterfalls elite Twenty20 Cup will bowl off on Thursday, 26th January at the Lugogo Cricket Oval in Kampala. This comes after the conclusion of the women's edition of the same event that came to a close last weekend.
The men's event that will run from January 26-29 will comprise of three franchise sides, that is; Sipi Trekkers, Itanda Kayakers and Bujagali Rafters that will be captained by Kenneth Waiswa, Riazat Ali Shah and Brian Masaba respectively.
While addressing the media at Lugogo on Wednesday, the skippers were revved up and promised the fans exciting cricket throughout the four-day event.
"This is a very important tournament for us as players, we have been looking forward to this kind of events, it means a lot to us," Sipi Trekkers captain Kenneth Waiswa whose side plays Itanda Kayakers in the opener said.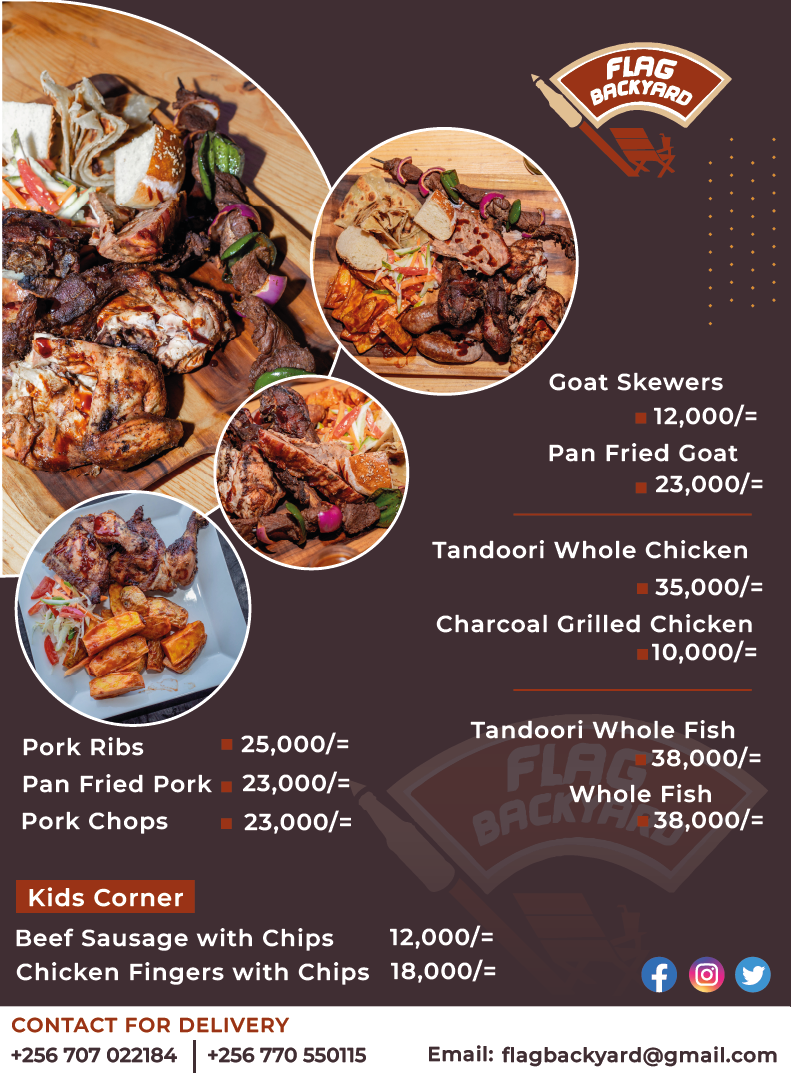 "We are looking to win all our games…we have a couple of all-rounders in the team and that gives us options in both the bat and the ball since it's a balanced team," Waiswa whose side plays Bujagali Rafters on Thursday afternoon added.
Itanda Kayakers skipper Riazat Ali Shah is confident of picking victory in the opening game though he believes that the whole event will be challenging and will be a good outing for all players.
Bujagali Rafters skipper Brian Masaba who is also the national team captain says that his side is a cocktail of experience and youngsters who will upset rival sides throughout the tournament.
"This will be super exciting. Just expect a lot of lost balls. We are also happy to have foreign players on board," Masaba said adding that some people have already dubbed them underdogs but they will put up a good show at Lugogo.
The tournament will be graced by players outside Uganda including Botswana Captain Karabo Mothlanka who will be featuring for Bujjagali Rafters.
Malawi has also sent in three exciting faces Sami Sohail & Blessing Pondani both of whom will play for the Trekkers while Donex Kansonkho is with the Kayakers. The trio attended Tuesday's Uganda national team T20 trial match at Lugogo.
Rwanda completes the package with Orchide Tuyisenge and Kevin Irakoze joining the Trekkers whereas Ignace Ntirenganya is an addition to the Kayakers.
And their counterpart in Olivier Itangishaka will be in Kampala for another week, doing the umpiring role.
Uganda Cricket Association (UCA) and the tournaments organizing committee led by director Davis Karashani are expecting an interesting outing.
Event partners are; Batball, Plascon, Blink Logistics, UCA, Roke Telecom, Pepsi, Kenbright, Nile Special, Century Cinemax
Tournament Notebook
Organizer: Uganda Cricket Association
Franchises: Sipi Trekkers, Itanda Kayakers, Bujagali Rafters
Captains: Kenneth Waiswa (Trekkers), Riazat Ali Shah (Kayakers), Brian Masaba (Rafters)
Format: Twenty20 (Round robin)
Matches: 7
Partners: Batball, Plascon, Blink Logistics, UCA, Roke Telecom, Pepsi, Kenbright, Nile Special, Century Cinemax
Broadcast: UCA YouTube.
Tournament fixtures at Lugogo
January 26
9:30am: Sipi Trekkers vs. Itanda Kayakers
2pm: Bujagali Rafters vs. Sipi Trekkers
January 27
9:30am: Itanda Kayakers vs. Bujagali Rafters
2pm: Sipi Trekkers vs. Itanda Kayakers
January 28
9:30am: Bujagali Rafters vs. Sipi Trekkers
2pm: Bujagali Rafters vs. Itanda Kayakers
January 29
2pm: Tournament Final & Prize Giving
Tournament foreign cast
Sipi Trekkers: Orchide Tuyisenge & Kevin Irakoze (Rwanda), Sohail Sami & Blessing Pondani (Malawi)
Bujagali Rafters: Karabo Mothlanka (Botswana)
Itanda Kayakers: Donnex Kansonkho (Malawi), Ignance Ntirenganya (Rwanda)
Umpire: Olivier Itangishaka (Rwanda)
Itanda Kayakers: Ronald Lutaaya, Donnex Kansonkho, Alpesh Ramjani, Riazat Ali Shah ©, Pascal Murungi, Steven Wabwose, Anas Baig, Joseph Baguma, Harsh Panchal, Bilal Hassan, Ignace Ntireganya, Innocen Mwebaze, Jonathan Ssebanja Coach: Yusuf Nanga Team Manager: Akbra Baig
Bujjagali Rafter: Roger Mukasa, Karabo Mothlanka, Cyrus Kakuru, Juma Miyagi, Brian Masaba ©, Ismail Munir, Calvin Watuwa, Siraje Nsubuga, Pius Oloka, Peter Ocen, Henry Ssenyondo, Baidhu Ivan, Robinson Obuya
Coach: Jackson Ogwang Team Manager: Arnold Byarugaba
Sipi Trekkers: Simon Ssesazi, Orichide Tuyisenge, Sami Sohail, Kenneth Waiswa, Robert Ajuna, Brighton Muganzi, Kevin Irakoze, Frank Nsubuga, Fahad Mutagana, David Wabwire, Blessings Pondani, Jonathan Nyiiro, Brian Asaba
Coach; Frank Nsubuga Team Manager: Abu Mayanja.