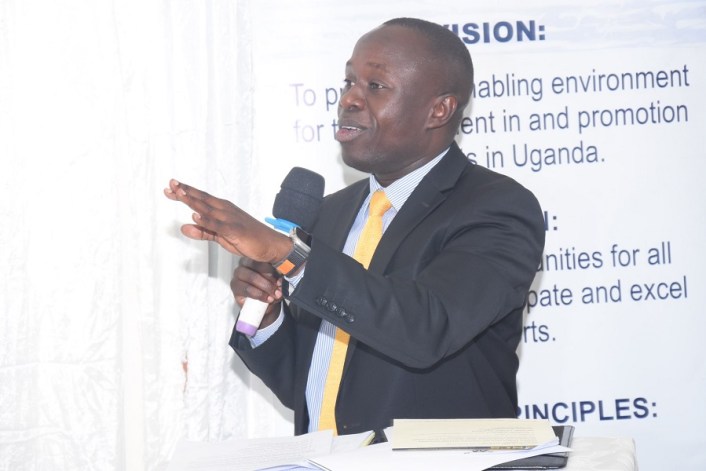 Sports minister warns NASOA officers against misappropriating government funds
By Emmanuel Sekago
Kampala – Sports officers in the country have been warned to stop misappropriating government funds. This was said by the state minister for sports Peter Ogwang during a meeting for over 120 district and municipality sports officers on Wednesday at Copper Chimney restaurant in Lugogo.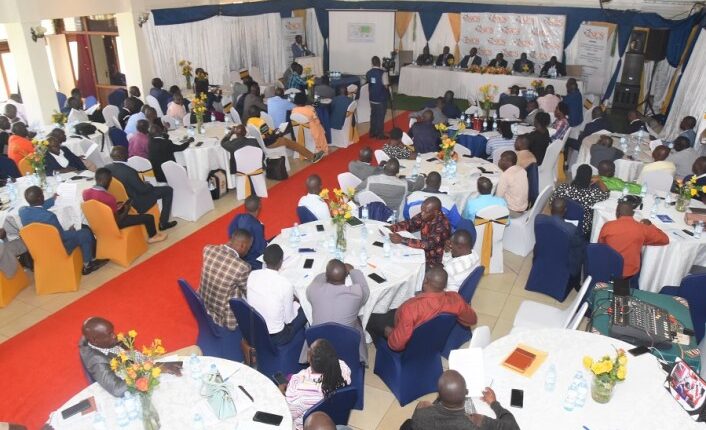 In an aggressive move of streamlining the sports sub-sector in Uganda, minister Ogwang urged the officers to lead by example by providing proper accountability of funds as the government is trying to improve on increasing funds for the district's sports budgets.
The minister who was in a jovial mood agreed to help the sports officers in capacity building promising them a national retreat for all district sports officers to be held at the national leadership institute in Kyankwanzi district.
"I salute you for the work well done over the years, but it all starts with the mind-set change, we need to define the methods of work but I warn the sports officers against misappropriation of funds," Ogwang said.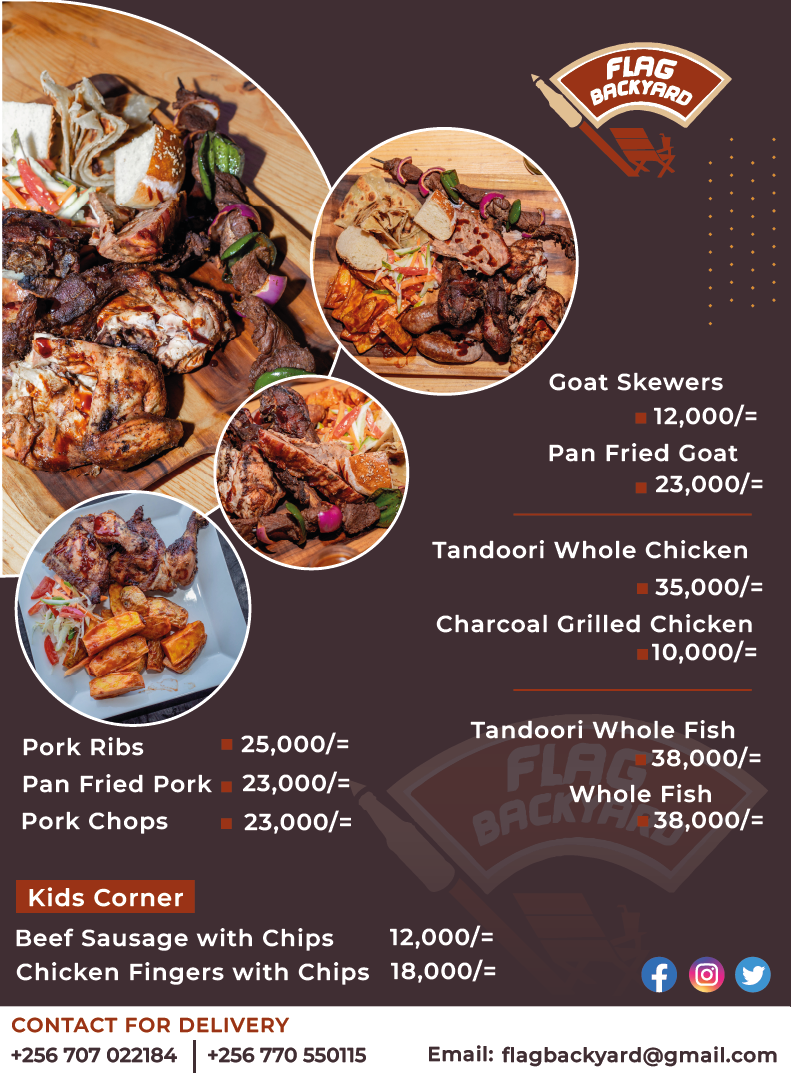 "For challenges of transport I will work with concerned authorities to secure at least a motor-cycle per officer," he added.
This came after the chairman of the National Sports Officers Association (NASOA) Mustapha Nsubuga the Butambala district sports officer outlined several challenges that they encounter in the execution of their duties.
Most of their challenges, entails lack of promotional opportunities in service, no defined grant for sports at local government, salary regulations, lack of recruitment of sports officers in some local governments, the non-functional district sports councils, challenge in transport mean, appalling facilities, lack of capacity building for sports officers and limited equipment among others.
"I suggest that the government increases the budget because what we have can't help. The development needs when you have the facilities but most of the sports grounds were sold to investors, we end up having no area where we can develop the talents from. Let the local government secure land titles for the sports grounds," Nsubuga pleaded.
This is not the first time district sports officers have had a meeting with the sports minister.It should be noted that the first meeting was on March 5th 2021, NASOA held its Annual General Meeting at NCS, Lugogo.
The meeting was presided over by then minister of state for sports Denis Hamson Obua who was flanked by then NCS chairman and UOC President, Dr. Donald Rukare who in his remarks promised close collaboration between NCS and NASOA ,also the NCS General Secretary, Dr. Patrick Ogwel equally made a presentation on "Grassroots Sports Development, Operationalization of District Sports Councils and Collaboration between NCS and Sports Officers."
Meanwhile, NASOA will have an elective assembly in March 2023 but the venue and date are yet to be confirmed.
However, credible sources intimated to Wallnetnews that the current chairman Mustapha Nsubuga will be seeking for another term.