Sports Federation bosses bitter with NCS after cash bonanza exposé
By Emmanuel Sekago
Uganda sports federations and association's heads are furious about the cash bonanza of government officials at the Commonwealth games in Birmingham 2022 and Islamic games in Turkey.
This follows a gruelling article by this publication showing the humongous allowances some government officials pocketed at the expense of participating athletes during the Commonwealth and Islamic games respectively.
Read story here: https://wallnetnews.com/how-govt-officials-swam-in-cash-while-athletes-participated-without-allowances-at-2022-commonwealth-games/
A lot of criticism has always been slapped on sports federation leaders saying they have done nothing about the welfare of athletes during competitions not knowing the hardships they undergo to get funding to make players happy and also get good results.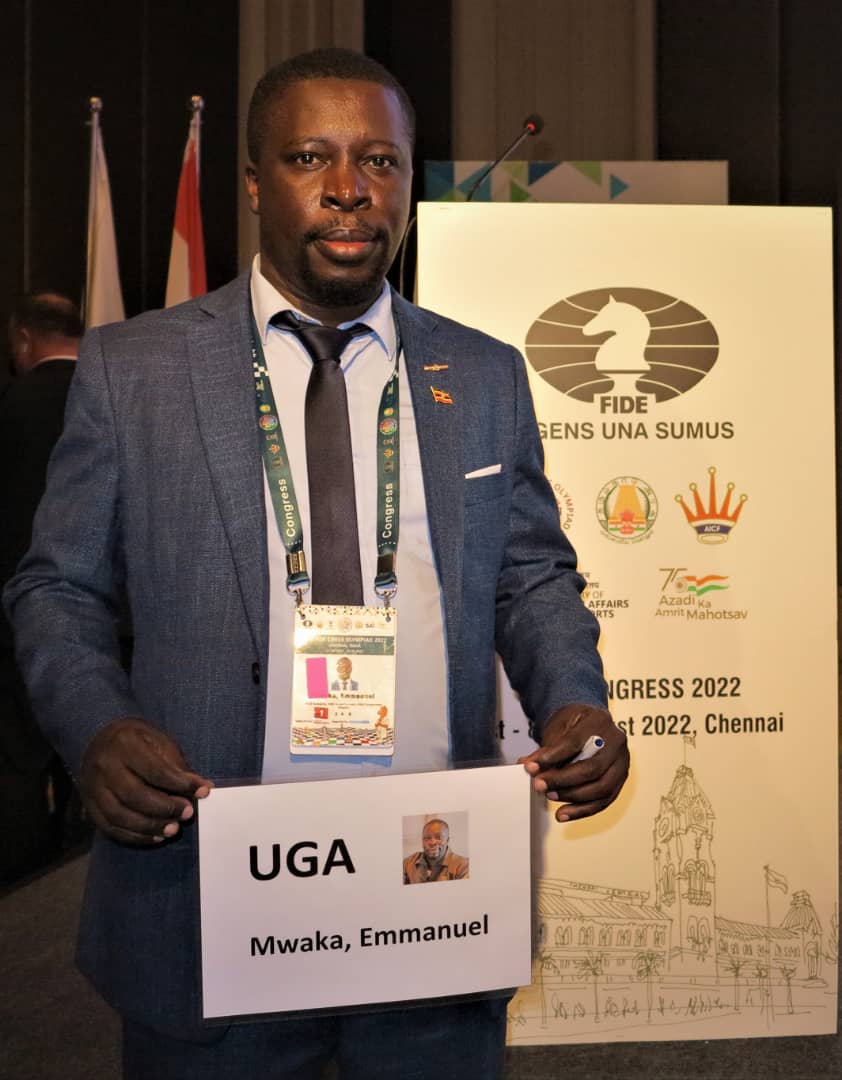 The table tennis president Robert Jaggwe talking to Wallnetnews had no kind words after reading the he cash bonanza story saying; "This is why some of us were very bitter in the past for leaving us behind so that people who have never even watched a table tennis game go with our athletes to enjoy our sweat and hard work to qualify athletes for these games."
Jaggwe however lauded government Chief Whip Hamson Denis Obua, the former state minister for sports who rectified the problem by decreeing that going forward the leaders of national federations that qualify athletes must also be taken.
"This is also partly why some of us are up in arms against these trips. Just see where the money goes, our sector is bleeding because some people are very interested in allowances. Please we need to develop our sector because it has much more money than these per diems," he added.
Jaggwe noted that the sports sector cannot develop when all that some people think about are foreign trips which according to him takes a lot of money in expenses and daily allowances.
When contacted,the Uganda boxing Federation President Muhangi Moses who went with the bombers said while in Birmingham, boxers had no competition kits halfway into their competition, and that by the time competition kits for the tournament were procured 3 boxers had already been eliminated from the competition
"The reason for late provision of competition kits was that there was no money, secondly our budget for the preparation of the boxing team for Commonwealth games was Ugx407m but we only received Ugx184m , the rest up to now we have never received and the reason was government has no money," Muhangi added.
Uganda Chess Federation President Emmanuel Mwaka, was even more bitter than his counterparts labelling , the cash bonanza a mockery to performing sports like chess.
"This is a shame! Uganda Chess Federation was not funded to the World Chess Olympiad (July 28th to August 11th 2022) which was attended by 189 countries. The Chess Olympiad and CWGs were held at the same time. Uganda Chess Cranes and Chess She cranes endured among others a car wash to ensure that Uganda is represented," Mwaka said.
Mwaka added that they resorted to fundraising drives after NCS officials refused to obey a directive from Minister Obua to fund the chess teams to the Olympiad.
However the chess teams performed better than the CWGS teams generally. The teams qualified for the chess world cup, won the award for best dressed team at the Olympiad, scored 4 masters titles, and received 50 complete chess sets and 8 digital gaming technology sets used for broadcasting games.
Furthermore, seven Uganda chess officials were elected into commission positions at the World Chess Federation (FIDE) ensuring that Uganda has the highest number of officials at FIDE among the African nations.
"Imagine, UCF just recently received Ugx35m for quarter one and two respectively and managed to deliver continental medals at the just concluded Africa individual chess championship held from November 26th to December 4th 2022. When we see individuals globe-trotting and wasting hundreds of millions we feel marginalized," said a furious Mwaka.
Mwaka concluded that chess players also need to be accorded a State House dinner with the president because the results are there to show as he added:
"I saw the parade of teams at State House and strongly believe that chess needs to take the same route."
Shockingly, one official at the National Council of Sports (names withheld) receives more money in a single trip than what ten (10) national sports federations are apportioned to run activities in an entire financial year.
Should we say that such an official is more important than the over 10 national sports federation associations?
So if a couple of officials travels for 10 events, then more than half of the entire sports budget goes to globe-trotting.
This funding mismatch points to a lack of capacity to manage funds and misplaced priorities.
Meanwhile, at the quarterly fora some resolutions were made concerning what areas needed funding and it ended in a cash bonanza, which is like preacher who preaches about water, but drinks wine.