Rubanda West MP concerned about persistent food insecurity among the Batwa
 By Naboth Niwagaba
Rubanda West Member of Parliament Moses Kamuntu Mwongyera has expressed concern about the persistent food insecurity among the Batwa communities of Kigezi sub-region.
Kamuntu was speaking to the press shortly after launching distribution of the 2nd phase of food and feeding intervention program for the Batwa in Rubanda district over the weekend.
The program involving distribution of assorted food items such as beans and posho targets up to 500 Batwa households in Rubanda West constituency and the surrounding areas of Kabale, Kisoro and Kanungu districts.
The Batwa have faced a prolonged challenge of food insecurity since the forceful eviction from their original homeland in the Ecuya, Bwindi and Mugahinga forests that were gazetted as forest reserves by government of Uganda in the early 1990s.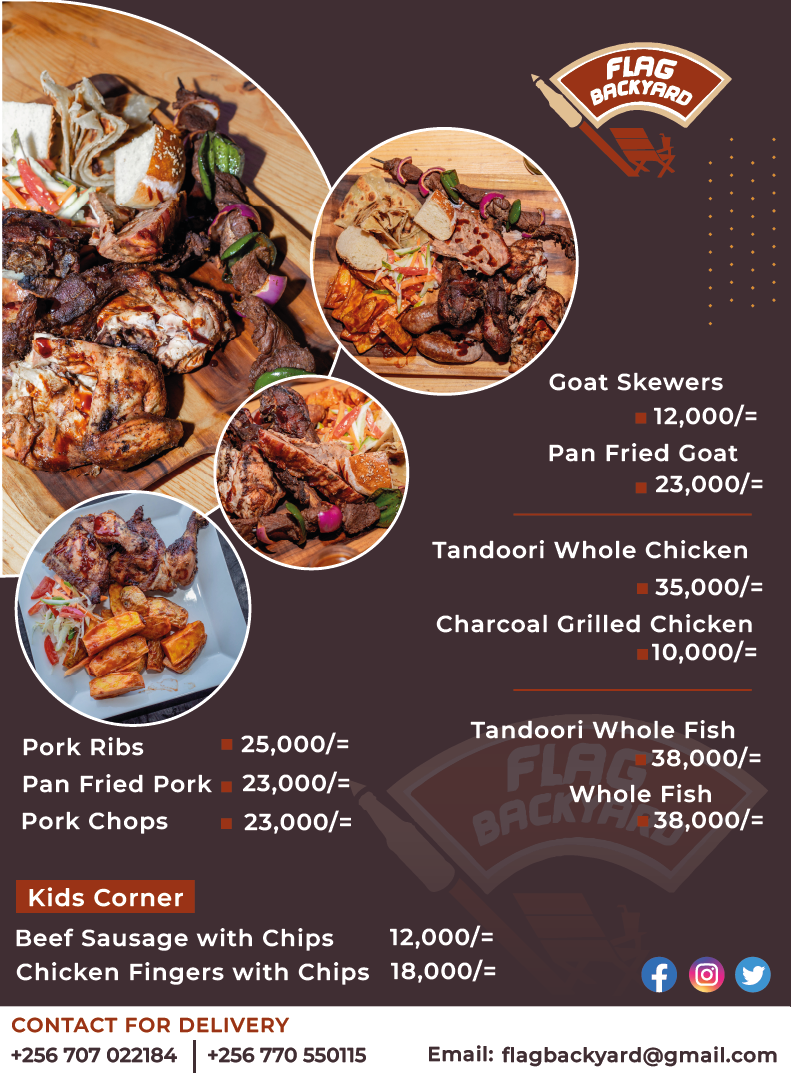 Government did not provide habitation and survival alternatives for the Batwa who have since been surviving on the mercy of non-governmental organisations as well as peanut payments for casual labour, especially digging, for the Bakiga and Bafumbira communities in the hills of Kisoro, Rubanda and Kanungu districts.
After his election as MP in 2021, Kamuntu unveiled plans to supplement the work of NGOs operating in Rubanda district to save the Batwa from extinction, by providing food items such as beans and posho to the severely hunger-stricken families.
Kamuntu says his intervention plan is not only periodic food distribution, but also interaction with Batwa through the process, as they suggest lasting solutions to problems they face.
"My focus is not on what I give to the Batwa, but a platform to suggest ideas on how they want to be helped through sustainable solutions to their problems, especially this continuous food insecurity problem," he said.
Kumuntu told Wallnetnews that his unrelenting concern for the Batwa dates back to when he stayed among them during his childhood days.
"I think I know the Batwa more than any other outsider. I used to graze my father's goats in their areas. They were largely hunters and I would share on the game meat which they also brought home for my father," he said.
Gad Ssemajjeri, a Mutwa from Rwamahano Village in Ikamiro Parish of Muko sub-county said that they were resettled in steep slopping and less fertile hills by a section of NGOs, but the Batwa have no land ownership rights, which limits the activities on the land they occupy.
"The land we were given is small, yields poor quality and sometimes no crops at all. Good Samaritans like MP Kamuntu would start projects for us on this non-productive land, but still we have nowhere to start because the land does not entirely belong to us," Ssemajjeri said.
Emily Nyirasasira, a 60-year-old Mutwa from Karengyere in Muko sub-county requested MP Kamuntu to make a follow up on their quest for government's intervention into the problems they face, especially the demand for permanent resettlement.
"We want our own land that is fertile for agriculture. We want to grow our own food, and stop begging from NGOs and politicians, because Batwa are traditionally hardworking and everybody knows that," Nyirasasira said.
Kyabazaga Norah 69, also said that the hunger among the Batwa communities has been worsened by the increase in food prices, especially posho that was raised from Ugx 3,500 to Ugx4000 in 2022.
"We work for little pay. When we dig for the Bakiga, they give us between Ugx5,000 and  Ugx7,000 per day depending on the size of the land.
Sometime back they used to give us food and money in return for our labour, but these days they give us money only," she said.
Meanwhile, MP Kamuntu revealed that he was in touch with the ministry of gender, labour and social development as he continues to demand for quick processing of compensation and resettlement for the Batwa communities.