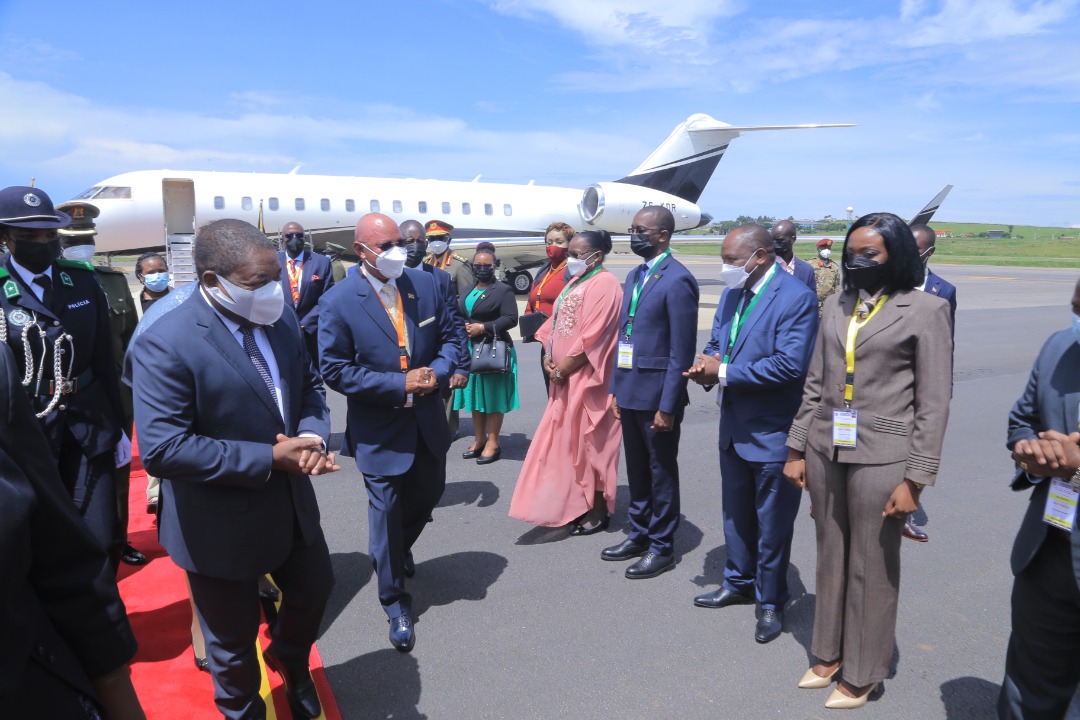 MOZAMBIQUECAN PRESIDENT AND FIRST LADY IN UGANDA FOR A THREE DAY STATE VISIT
By Moses Oketayot
WallnetNews/ENTEBBE-
At the invitation of H. E. Yoweri Kaguta Museveni, President of Uganda, H.E. Filipe Jacinto Nyusi; the President of Mozambique and First Lady H.E. Dr. Isaura Goncalo Ferrao Nyusi arrived on Wednesday morning  at Entebbe International Airport  for a three day  State  visit from 27th – 29th April 2022.
President Nyusi was received by Hon. Gen. Jeje Abubakhar Odongo the Minister of Foreign Affairs of the Republic of Uganda and  H.E. Verónica Nataniel Macamo Dlhovo the Minister of Foreign Affairs and Cooperation of the Republic of Mozambique.
His  Excellency President Nyusi and Her Excellency the First Lady, were accompanied by the following Ministers; ​ H.E ​Cristòvào CHUME, Minister of the National Defense, H.E Silvino ​Moreno, the Minister of Industry and Trade, H.E  Joselina MPELO, the Minister of the Veteran Affairs, H.E Major-General Eugenio Augusto Roque, Head of the Military House and H.E. ​Olegario Gilherme Banze, Deputy Minister of the Agriculture and Rural Development; and other senior Government Officials.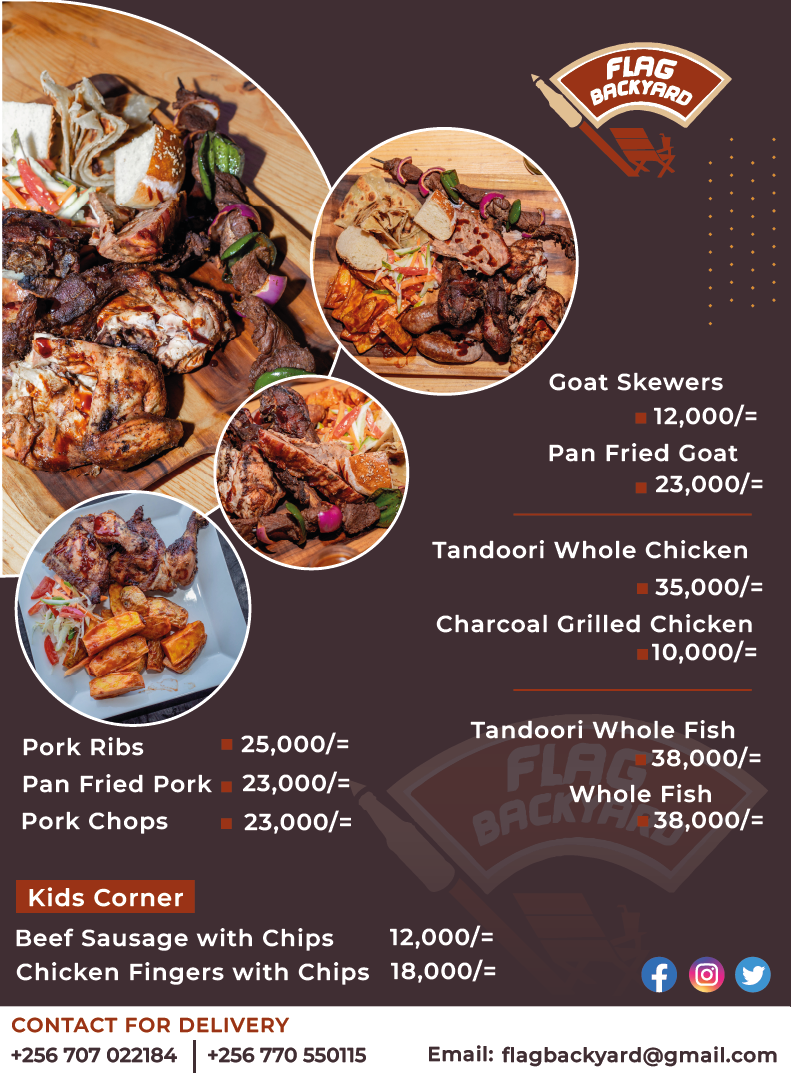 The main purpose of this visit will be to further bolster the excellent bilateral relations between the two countries.
H.E. Yoweri Kaguta Museveni later met H.E. Filipe Jacinto NYUSI at the State House Entebbe to discuss ways of strengthening and consolidating bilateral relations for the mutual benefit of both Uganda and Mozambique.