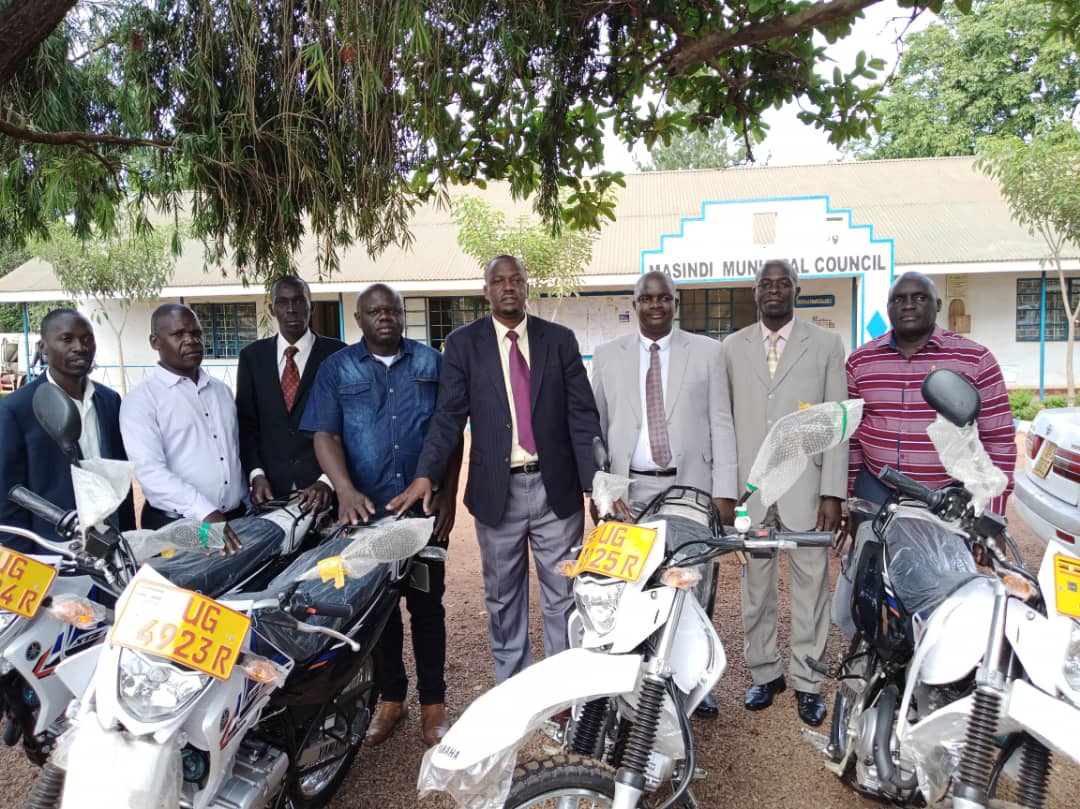 LC3 Chairpersons Cautioned Against Misusing Gov't Motocycles
By Our Reporter.
MASINDI– Masindi LC III Chairpersons have been Cautioned not to misuse Government Motocycles. The call was made on Thursday, last week by the Resident District Commissioner (RDC), Masindi District Emmy Ngabirano, while handing over 18 brand new Motocycles to these Chairpersons. According to the RDC, these Motocycles were procured by government of Uganda to ease Communication and service delivery to the Local people through their leaders. "If you misuse these Motocycles, Government is not likely procure others soon. As leaders you have to maintain and make sure they do the work it is given for," Ngabirano said.
He advised them to maintain these motorcycles well as this will enable them extend service delivery near to thier electorates. The RDC gave them a strong warning saying that, "If you take your Motorcycles to the bar and Police finds it parked their past 11:00pm, It will be towed away and don't come to my office" he warned.
Speaking on behalf of all Chairpersons, Bright mugume the LCIII Kimengo appreciated the move done by NRM Government for remembering the need for more service delivery on the grassroots. He noted that as local leaders at the level of Sub-county have been doing a lot, though this time round Government has managed to remember the heavy task they have been doing concerning service delivery.
He thanked the district Leadership team that included, the chairman LC5, the RDC and the CAO and more especially the leadership of President Yoweri Kaguta Museveni for all the endeavours together with the Prime Minister Rt. Hon. Robbinah Nabbanja. He pledge more efforts and service delivery to the people since now the government has eased the problem of transport in doing outreach. Over 18 Motocycles were received,14 for Sub-counties and 4 for the Municipality.