How Gov't officials swam in cash while athletes participated without allowances at 2022 Commonwealth games 
By Emmanuel Sekago
Uganda's performance at the Birmingham commonwealth games 2022 was so excellent and can't go without congratulating our athletes for the job well done.
But where there is joy sometimes there are some things that don't go right as expected as athletes were busy sweating on the frontline at various activities in Birmingham without allowances, the officials were busy swimming in cash.
It should be noted that in May 2022, Parliament of Uganda passed a budget of Ugx7.1 billion to support Ugandan athletes to participate in the 2022 Commonwealth games that took place between July 28th to August 8th 2022 in Birmingham, United Kingdom.
The then state minister for sports Hamson Denis Obua made the revelation while responding to matters of national importance raised by Bukomansimbi South Member of Parliament, Kayemba Geoffrey Ssolo on the funding of the team.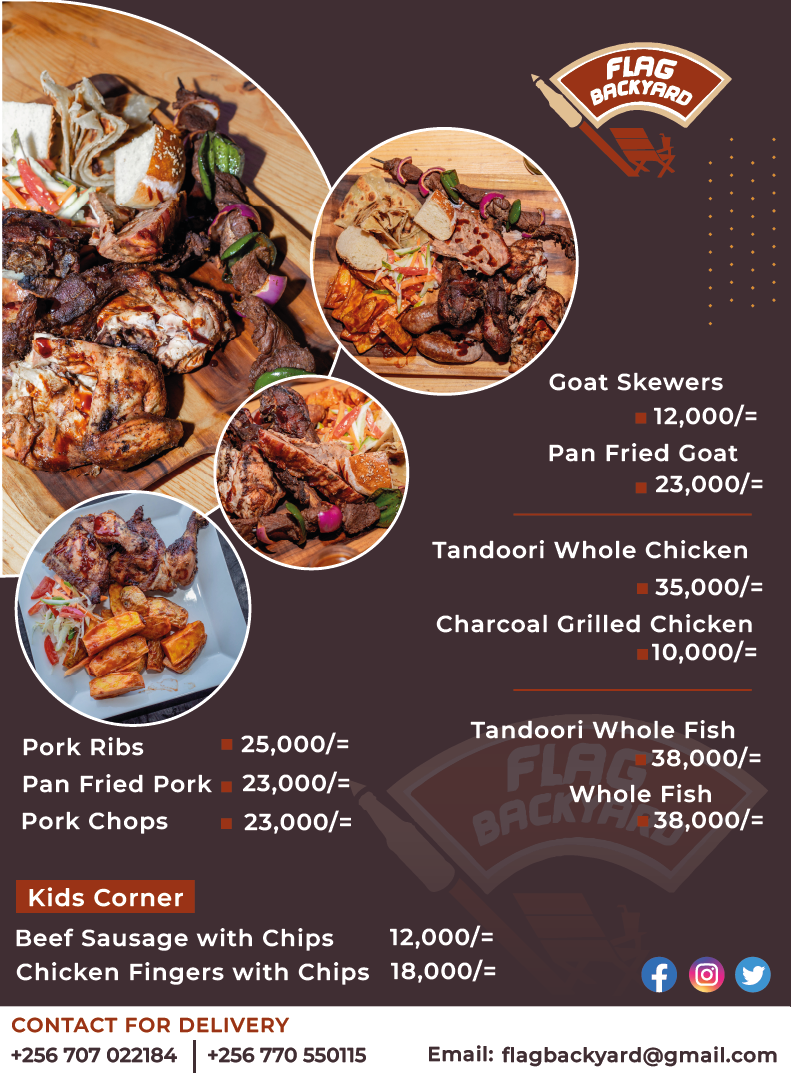 During plenary on Tuesday, May 10th 2022, state minister for education and sports now government Chief Whip Denis Obua, confirmed to Parliament that team Uganda shall travel for the Commonwealth games in the United Kingdom.
"The ministry will release funds in two installments – in the fourth quarter for FY2021/22 and first quarter of the FY2022/23 to facilitate the teams in qualification, preparation and presentation of team Uganda at the Commonwealth games 2022," Obua said.
On Tuesday, May 3rd 2022, the shadow minister for sports, Godfrey Kayemba, raised a matter of national importance in regard to the lack of funds to facilitate Uganda's participation in the Commonwealth games that was due to take place from July 28 July to August 8th 2022.
"We want results and good performance but we are not participating in the preparations for better results. We request the government to expedite funds for the sports people who are to participate at the Commonwealth games in two months' time," Kayemba said.
Obua during the session, chaired by Speaker Anita Among, said that the government had plans to fund the athletes since it was in the plan to facilitate the National Council of Sports with the additional funding of Ugx4.7b to support the athletes.
The Speaker requested for an enhancement of the sports budget in the next financial year.
She said: "We need a team to go and represent the country and we need to prioritize sports in the next financial year so that we avoid adhoc decisions like these. All we need as parliament is a team to go."
All this said above, according to the documents seen by Wallnetnews, we bring you the National Council of Sports (NCS) detailed breakdown of the Commonwealth games and Islamic solidarity games official allowances received.
Ogwel Bernard Patrick (NCS General Secretary) with  Ugx350,492,444 by the breakdown of this funds per diem for commonwealth games for 15days $710 per day exchange rate 3,790 received Ugx40,365,500, per diem Islamic games in Turkey for 8 days $710 per day exchange rate Ugx3,710 received Ugx21,072,800.
Other competition kit –Ugx35,000,000, taxes general apparel Ugx85,410,000, inland transport expenses in Birmingham Ugx53,000,000, Hospitality (LOD & GS) Ugx20,466,000, communication expenses in Birmingham Ugx8,000,000, security deposit CWG Village Ugx37,900,000, contingency Ugx35,148,524, travel allowances for government (30) Ugx23,877,000 and visa fee Ugx8,254,620.
Muhamadi Baale with Ugx174,396,024, CWG 15 days Ugx36,957,500, preparatory meetings for NOC, 15 meetings Ugx39,795,000, contingency for CWG Ugx35,148,524, hire of vehicles to and from Ugx4,900,000, Transport to and from airport (Fuel) Ugx4,800,000, Transport for upcountry athletes (30) Ugx6,000,000, subsidence allowances for athletes (30) Ugx2,100,000, fuel NOC coordinators Ugx3,000,000, flag off and welcoming ceremony dinner (180) Ugx25,200,000, Arrival pick up transport team (10) Ugx6,000,000, Internal transport for athletes and officials (150) Ugx7,500,000 and press conferences (10) Ugx3,000,000.
Per diem for the Commonwealth games Birmingham for the following officials received; Mark Ssali Ugx24,635,000, Ganzi Mugula Ugx19,708,000, Kayemba Ssolo Geofrey Ugx27,288,000, Twesigye John Ntamuhirwe  Ugx27,288,000, Barugahare Brighton Ugx24,635,000, Godwin Kayangwe Ugx24, 635,000, Mugumya Duncan Ugx24,635,000, Kelly Lamaro Ugx40,363,500, William Brick Ugx34,000,000, Chelangant Sraha Ugx37,352,000, Ambrose Tashobya – shs 62,870,100, Nakamya Shadiah Ugx56,244, 500, Stephen Asiimwe – Ugx49,270,000 but (cancelled), Zubairi Galiwango Ugx48,854,000, Andrew Owinyi Otengo  Ugx29,562,000, Cecilia Anyakoit  Ugx29,562,000, David Katende Ssemakula Ugx29,562,000, Hon Abigaba Cuthbert Ugx27,288,000, Acon Julius Bua Ugx27,288,000, Chemutai Evelyn  Ugx27,288,000, Ivan Mugoowa  Ugx64,703,500 and Late Mukalazi Michael (RIP) Ugx95,959,000.
Per diem for officials for islamic games in Turkey received; Dovic Daisy Nassuna Ugx19,292,000, Juliet Oyulu Otto  Ugx19,292,000, Namisi Derrick  Ugx19,292,000, Odongo Sammy  Ugx19,292,000, Tucungwire Raymond Ugx19,292,000, Kiiza Ibrahim  Ugx12,350,000.
Shockingly but true, Flagoff pre – departure dinner –Ugx3,000,000, transport pick  Ugx2,000,000, welcome reception- Ugx10,000,000, medical suppliers Ugx5,437,000, brief anti-doping Ugx20,000,000, hand flags A3 50 pieces Ugx500,000, standard size flag 10 pieces Ugx1,000,000 and gifts assorted (3)  Ugx390,000.
Facilitation for police officers and personnel, Awai Patrick – Ugx5,518,000, Police Guards (7) for 31 days Ugx22,000 totaling Ugx4,774,000, airtime supervisors (2) Ugx12,000 for 31 days totaling Ugx744,000, Egima Stephen  Ugx400,000 and Ogwal Emma  Ugx400,000.
Meanwhile, the one for Mukalazi Micheal (RIP) shows that he received Ugx95,959,000 but he was hospitalized at Mengo and passed on, he never traveled and now the question remains where is the money?
Also you need to understand all the athletes who represented Uganda at Commonwealth games account numbers were requested months back but surprisingly they traveled to games and came back when their allowances weren't deposited until they raised voices.
That's when the monies were deposited, others deposited using mobile money transfers.
Wallnetnews is bringing you the full list of athletes and officials, what each received as allowances for Commonwealth games.