From 10 to 118 : 24 new Companies embrace URA's Authorized Economic Operators Program
By Our Reporter
On Friday, a new crop of 24 Ugandan companies joined 94 others who have been certified by Uganda Revenue Authority into the Authorized Economic Operator Program (AEOs).
AEOS are a group of companies that deal in international trade i.e. the business of import and export, and most of them are listed in the category of large tax payers. The companies partner with URA voluntarily to secure the international trade supply chain through voluntary compliance.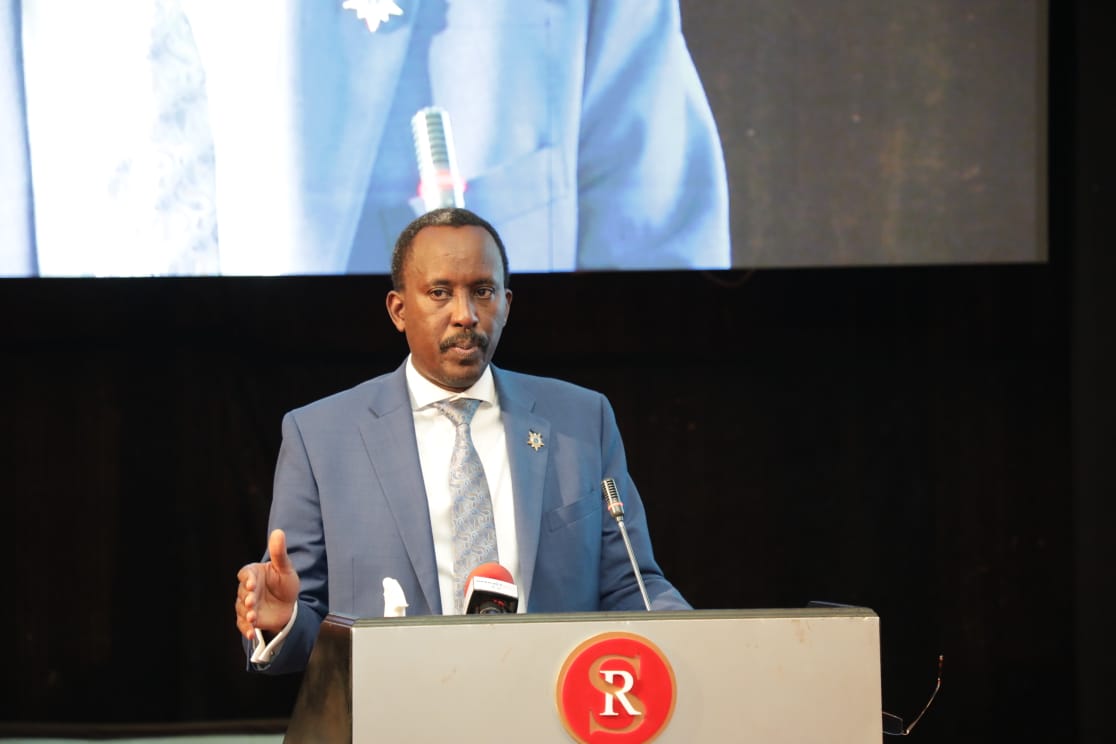 Speaking at the 11th AEO conference held at Munyonyo Commonwealth Resort in Kampala, Abel Kagumire; the Commissioner Customs at URA, said that the program began in 2010 with only 10 companies but currently, there are now 118, which is a clear testimony that more companies are embracing the call for voluntary compliance.
Kagumire said that the AEO program is a tool for structured risk management that gives the Authority, the opportunity to look at the supply chain not only in terms of the goods, but also the people behind the goods therefore a holistic approach to risk management.
He further revealed that the AEO certified companies contributed Ugx3.5t combined in revenue in the customs trade in FY2021/22, and already over Ugx40b have been generated in FY2022/23.
He also said that going forward, they look forward to expand the program and make it more robust so as to reap mutual benefits through cooperation with other customs administration with the EAC, and outside to recognize the AEO program.
Kagumire further said that they have so far signed one MRA with China, and currently working on a joint MRA action plan between EAC & India, and negotiations with South Africa have been initiated.
The Commissioner General John Musinguzi who presided over the function, in his speech said that the AEO program is one of the tools for revenue mobilization, and stressed for the need to get more tax payers into the program to promote voluntary compliance.
Musinguzi also noted that more time is saved, and cost of doing business is reduced to members under the program since they are given special attention whenever they go to the tax man.
He pledged to advocate for more improved benefits to the members, so that more companies are attracted to join.
He meanwhile cautioned them to uphold the good values within the program, and avoid schemes of tax evasion as he added: "Let's not allow any room for mistrust."
On the Ugx26t target allocated to URA by the ministry of finance, planning and economic development, Musinguzi had this to say: "I appeal to you to continue supporting us. The journey ahead is much steeper but achievable."
Among the 24 companies that have joined the AEO program include, Uganda Breweries Ltd, Bidco Uganda Ltd, National Cement Company Ltd (Simba cement), Damco Logistics, Dembe Trading Enterprises Ltd, Aramex Uganda Ltd, Stabex International Ltd, MTN Uganda, Wamuco Motors Uganda Ltd, Multiple Forwarders Uganda Ltd, Trueline Africa Ltd, Overseas Freight Forwarders Ltd, and twelve others making a total of 118 companies that have been certified into the program since its inception in May 2009.