Former President Mwai kibaki's Body To Lie in kenyan Parliament for 3 Days
Former President Mwai Kibaki's body has arrived in Parliament for a three-day public viewing.
On the same note, President Uhuru Kenyatta has today opened the public viewing of Mwai Kibaki's body which is lying in state within Parliament Buildings.
President Uhuru Kenyatta who was accompanied by First Lady Margaret Kenyatta was received by deputy president William Ruto, Chief Justice Martha Koome, and various governors and leaders.
There will be protocol officers present to guide the public with the Comesa Grounds in the Kenyatta International Convention Centre (KICC) designated as the holding area.
Mzee Kibaki's body which will be surrounded by KDF officers will be viewed from 8am to 5pm on tomorrow Tuesday and Wednesday as it has been today.The military truck carrying the body made its way from the Lee Funeral Home through Valley Road escorted in a military convoy.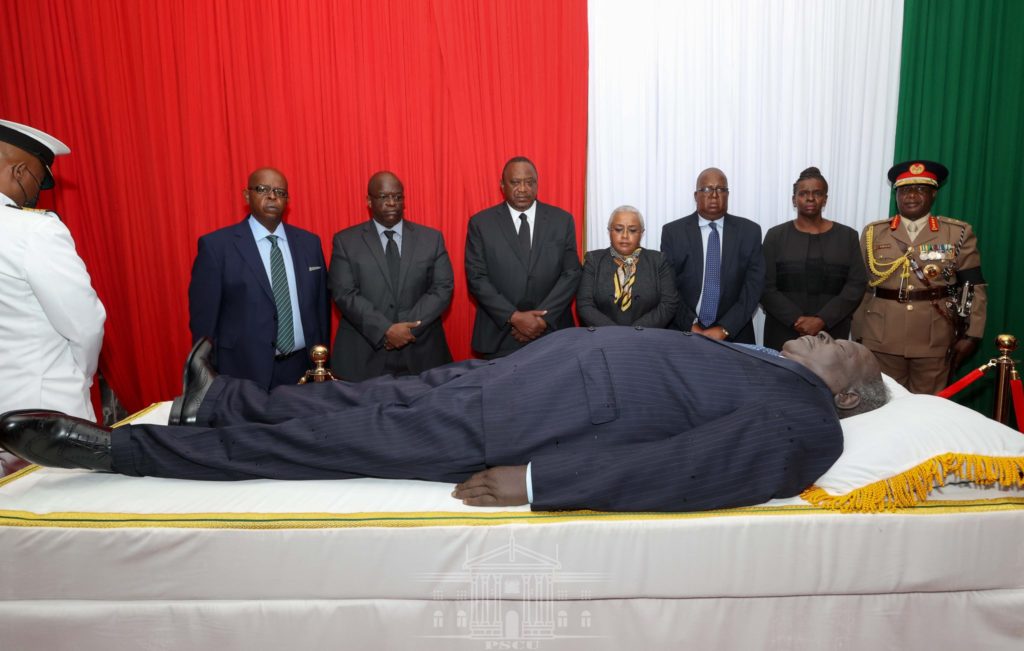 Kenya's Interior Cabinet Secretary Fred Matiangi, who is also the chairperson of the National State Funeral Committee said in a press statement yesterday that President Kenyatta, accompanied by first Lady Margaret Kenyatta will lead the nation in paying their last respects and tributes.
"His Excellency Hon. Uhuru Kenyatta, C.G.H., President and Commander-In-Chief of the Kenya Defense Forces, accompanied by the First Lady H.E Margaret Kenyatta, E.G.H., will lead the Nation in paying tributes to the late President, as well as the paying of their last respects. II. The Head of State and Government shall arrive at Parliament Buildings at 10:00 a.m. on Monday, 25th April 2022 to receive the body of the Retired President and commence the three days of lying-in-state," Matiangi stated.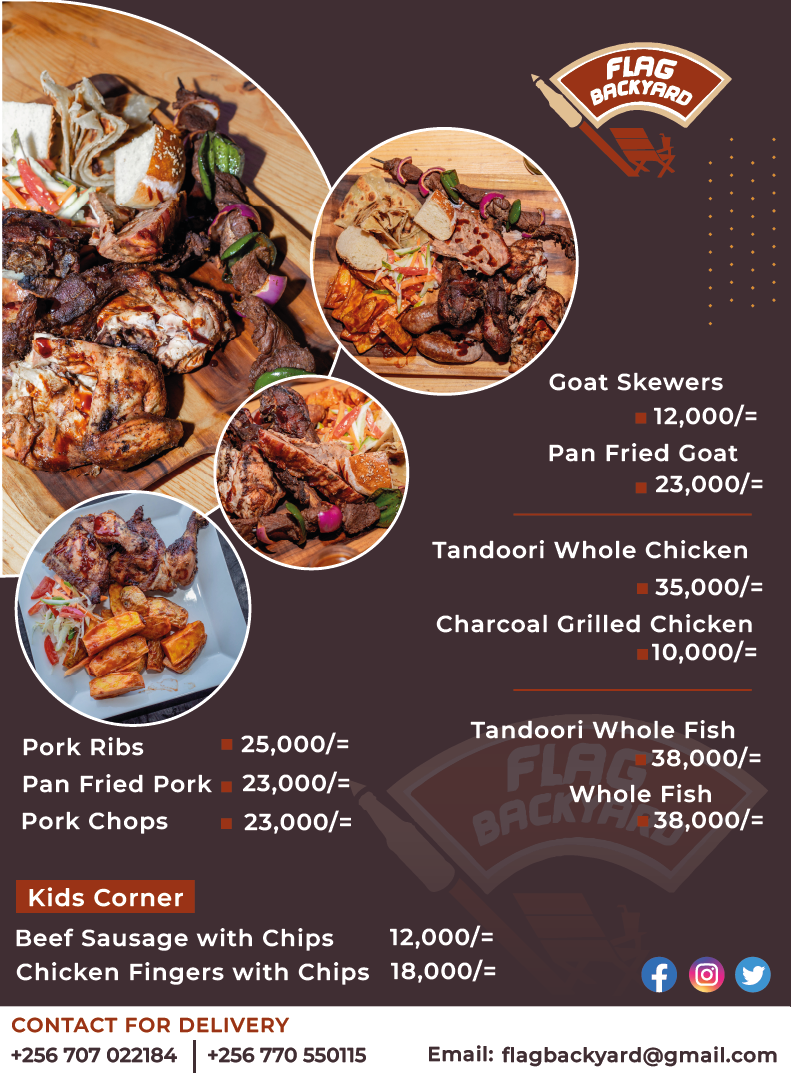 After lying-in-state for three days, the military gun carriage and State Funeral Procession will make its way from State House to the Nyayo Stadium on Friday, the venue of the National State Funeral.
During the State Funeral, Kibaki will be accorded full military honors and protocols, which include, conveyance of the body under escort in a Gun Carriage, accompanied by Military Musical Honors and a 19 gun-salute.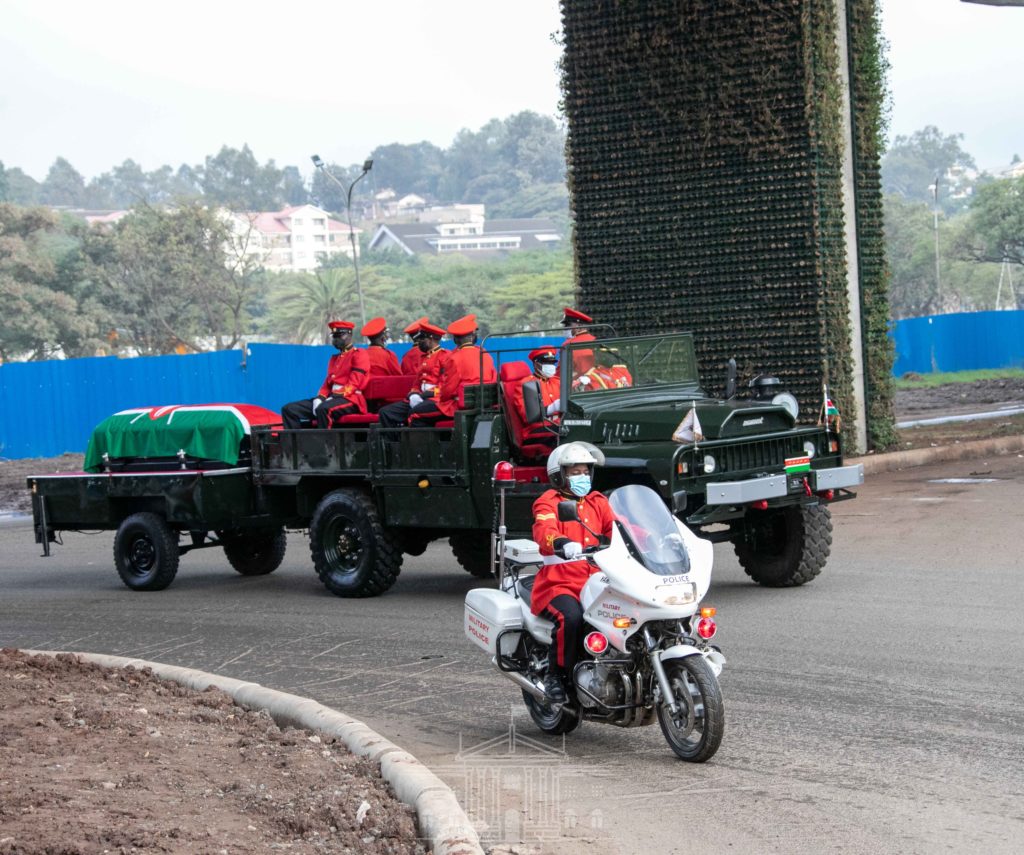 "The Government encourages all Kenyans to participate in the State Ceremonies and to also take time to honor the memory and legacy of the Third President by reflecting on ways in which each one of us can foster the wellness of our nation by creating a more peaceful, loving, and united Kenya," said Matiangi.
The government has already declared Friday a public holiday to enable all Kenyans to participate in the State Funeral service either physically or by following the proceedings on Television, radio, social media streaming among other outlets.
Kibaki's body will later be laid to rest on Saturday at his Othaya home in Nyeri County.
Kibaki, who died aged 90, served as the country's third president from December 2002 to April 2013, taking over from the authoritarian rule of Daniel Arap Moi.
His death was announced on Friday by President Kenyatta who took over from him in 2013.
Kibaki left a legacy of strong growth in the regional economic powerhouse, launching major infrastructure projects and boosting the struggling health and education sectors according to Capital News.