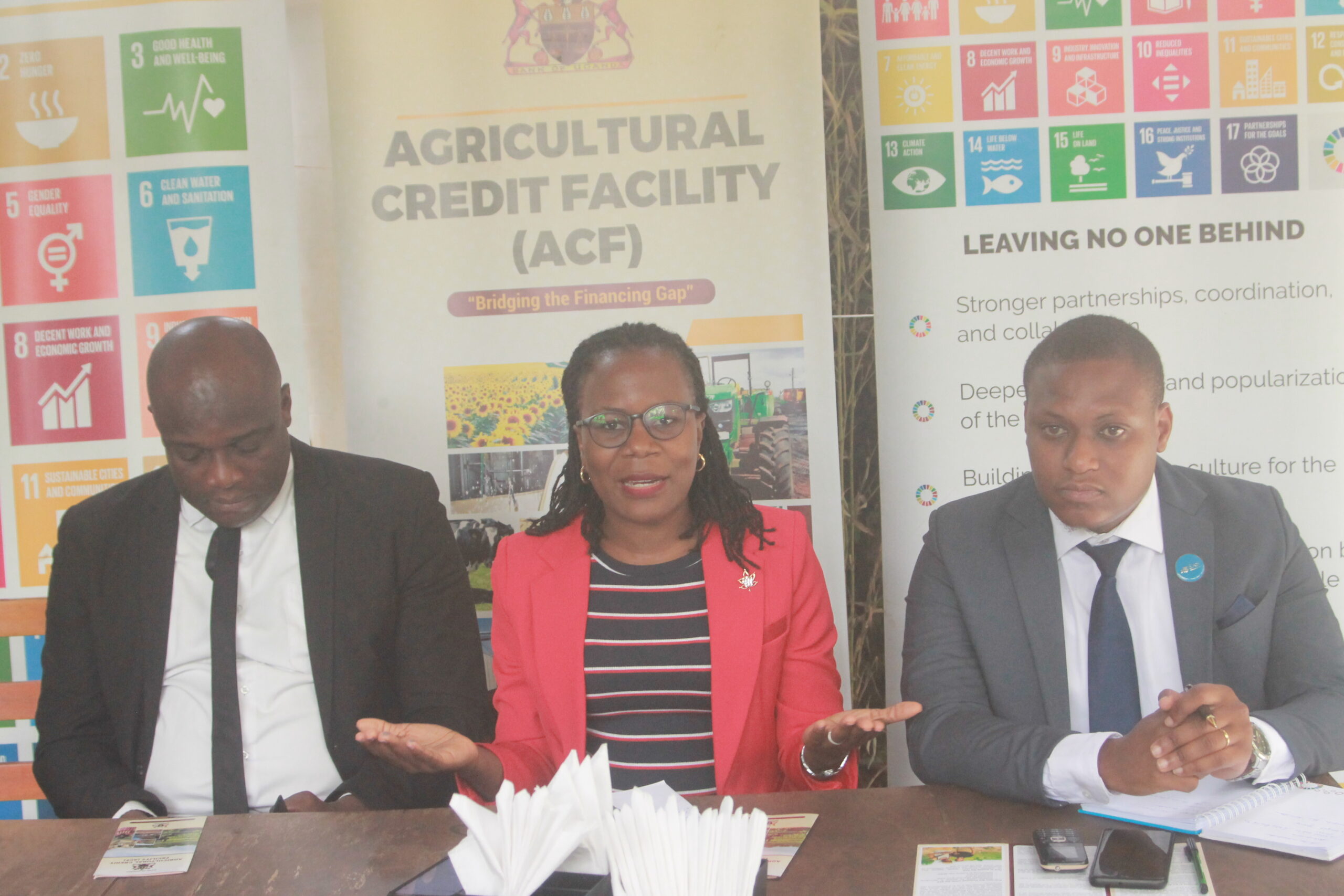 BoU, agricultural stakeholders implore more youth to join commercial agriculture
By Wod Omoro
Kampala – The youth coalition for sustainable development goals president Musinguzi Laban Joshua has urged more youth to join commercial agriculture saying that it is the backbone of the economy.
"We are trying to interest farmers or young people into commercial agriculture and not just doing subsistence farming," Musinguzi said.
He made this call on Monday in Kampala while speaking to journalists ahead of the 1st National empowerment & development in commercial agriculture conference slated for 8th -9th December at Uganda Institute of Communication and Technology in Nakawa.
The conference shall entail a high level dialogue with the sponsors and partners, ministry of finance, ministry of agriculture, the national organic farmer's movement of Uganda (NOGAMU). There will also be an exhibition of products and services by farmers, and it is open to members of the public.
Musinguzi noted that the SDG coalition is premised on four key pillars which are commercial agriculture, industrialization and manufacture, ICT innovation and the service sector which seeks to interest the youth into joining in.
He says that the youth coalition for SDGs aims at having one million youth farmers by 2030. He said that the project was rolled out in 2021 with giving out cabbage, sukuma wiki, seeds to youth within the city to encourage them to engage in urban farming which does not require a lot of space.
Musinguzi underscored the need for more capital to be injected into the project, and called for more partners besides Bank of Uganda which is sponsoring the project through the agricultural credit facility (ACF), and Yo-Uganda Limited.
Phiona Naigaga who works with Bank of Uganda says that the ACF was created by government in 2009 to reduce the cost of credit to farmers, whereby BoU partners with commercial banks, credit institutions, microfinance deposit and Uganda development Bank to give credit facilities of 12% interest to farmers. She further said that a farmer can borrow up to Ugx2b.
Naigaga said that since inception of ACF, over Ugx660b has been disbursed to about 500 farmers, and small and medium size enterprises in the agriculture value chain.
Private sector businesses or individuals, partnerships, companies, SACCOS operating in Uganda and engaged in agriculture, agro-processing and the grain trade among others are eligible to apply for a credit facility through the financial institution of their choice which include 26 commercial banks, 4 credit institutions, and Uganda Development Bank, according to Naigaga.saa
Lawrence Totimeh, the head of business and service Yo-Uganda Limited said that end user farmer doesn't need a phone to access their services as he explained: "The end-user farmer doesn't necessarily need to have a phone to access the system through the digital champions equipped with smart phones who are farmers themselves with permanent connections with fellow farmers in the communities they live in."
Totimeh further said that the farmer only needs to place a digital service request through the digital champion to be able to access the services from the service providers on-boarded into the system.